20th Annual Best Buddies Leadership Conference 2023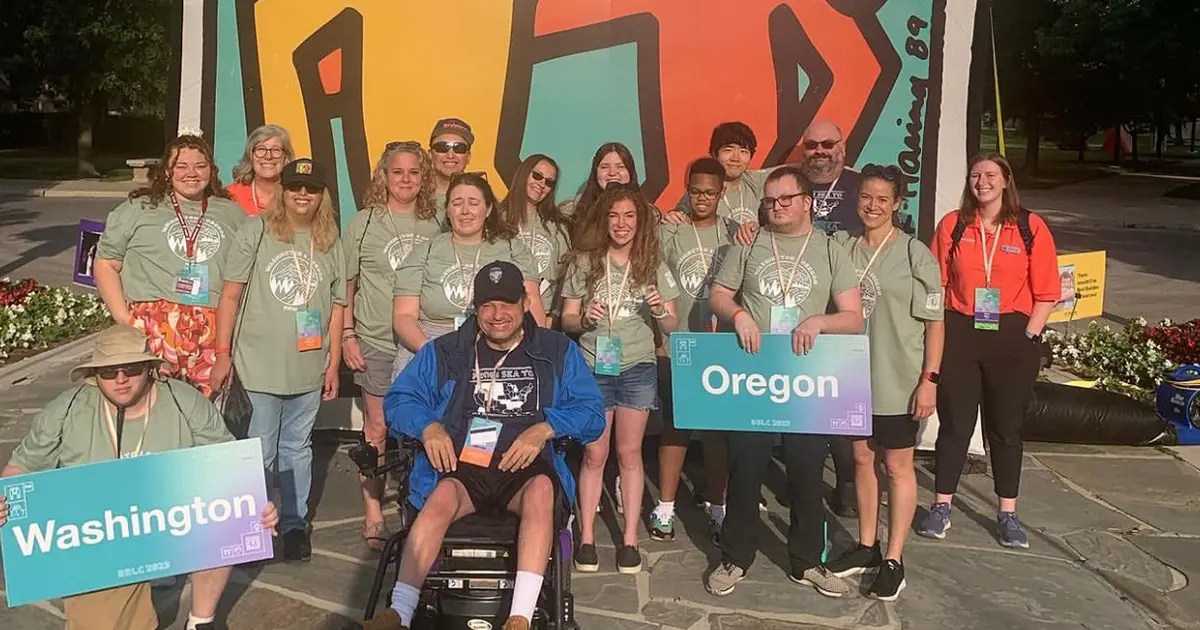 WASHINGTON SENDS 15 REPRESENTATIVES TO THE 2023 BEST BUDDIES LEADERSHIP CONFERENCE IN BLOOMINGTON, INDIANA
Seattle, Washington – August 25, 2023 – Fifteen Best Buddies representatives from Washington attended the 2023 Best Buddies Leadership Conference: Reunited for Inclusion in Bloomington, Indiana, from July 21-July 24, 2023.
Best Buddies International is a groundbreaking nonprofit founded in 1989 by Anthony K. Shriver, dedicated to establishing a global volunteer movement that creates opportunities for one-to-one friendships, integrated employment, leadership development and inclusive living for people with intellectual and developmental disabilities (IDD). After two years of virtual Best Buddies Leadership Conference (BBLC) and one year of localized leadership conferences, BBLC returned to Indiana University, with this year's event theme being Reunited for Inclusion. The leadership conference prepared student leaders to operate the Best Buddies chapters at their schools, which involves recruiting new members, planning group activities for their chapters and promoting social integration for people with IDD.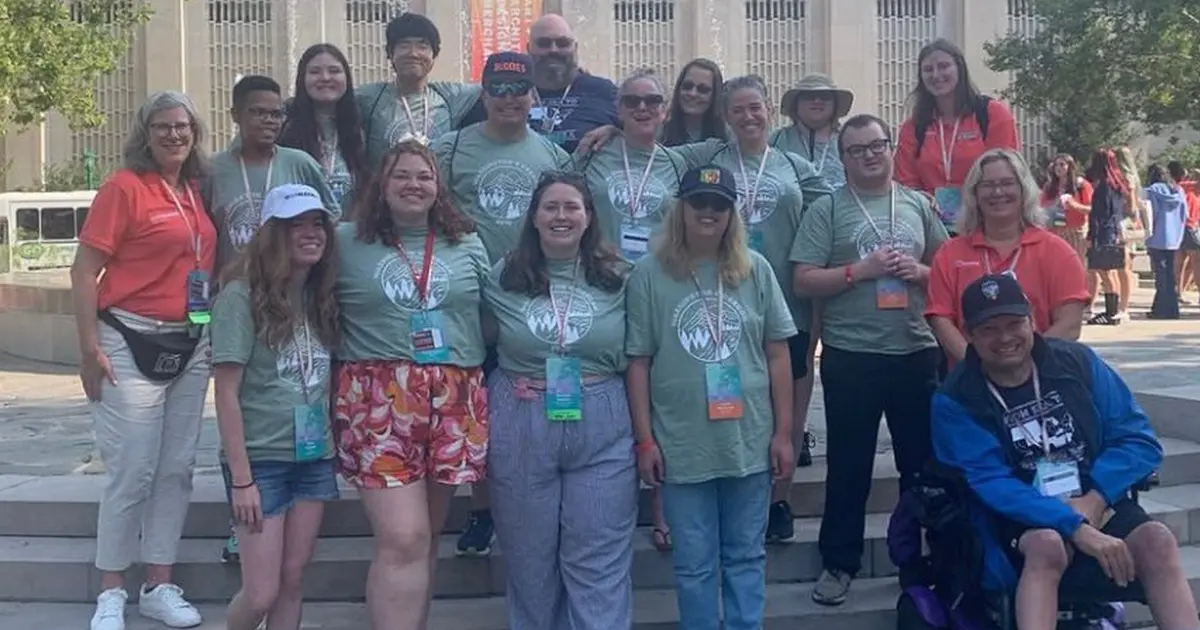 The Washington office, which has approximately 160 participants across its Friendship, Jobs and Leadership programs, was opened in 2018. Washington sent 15 representatives to BBLC, which consisted of two staff, one Community Leader, three Faculty Advisors, three student leaders, four Jobs program participants, and two Ambassadors.
"Thank you for inviting Sara to the national conference", Brent Perdue, principal at Jefferson Elementary School, said. "She came back so excited, saying BBLC changed her life!"
Nearly 2,000 students, leaders, volunteers and staff members, representing Canada, Chile, Croatia, Dominican Republic, Egypt, Hong Kong, Indonesia, Philippines, Saudi Arabia, South Korea, Turkey and the United States traveled to participate in the conference. Students, selected to participate in the conference for their active leadership roles within Best Buddies, attended a series of interactive workshops focusing on leadership development, community service, civic responsibility, IDD and volunteerism. The leadership conference was live-streamed and showcased the amazing performances, speakers and education sessions that took place this year.
Learn More About Best Buddies