Best Buddies in Oklahoma Ambassador Training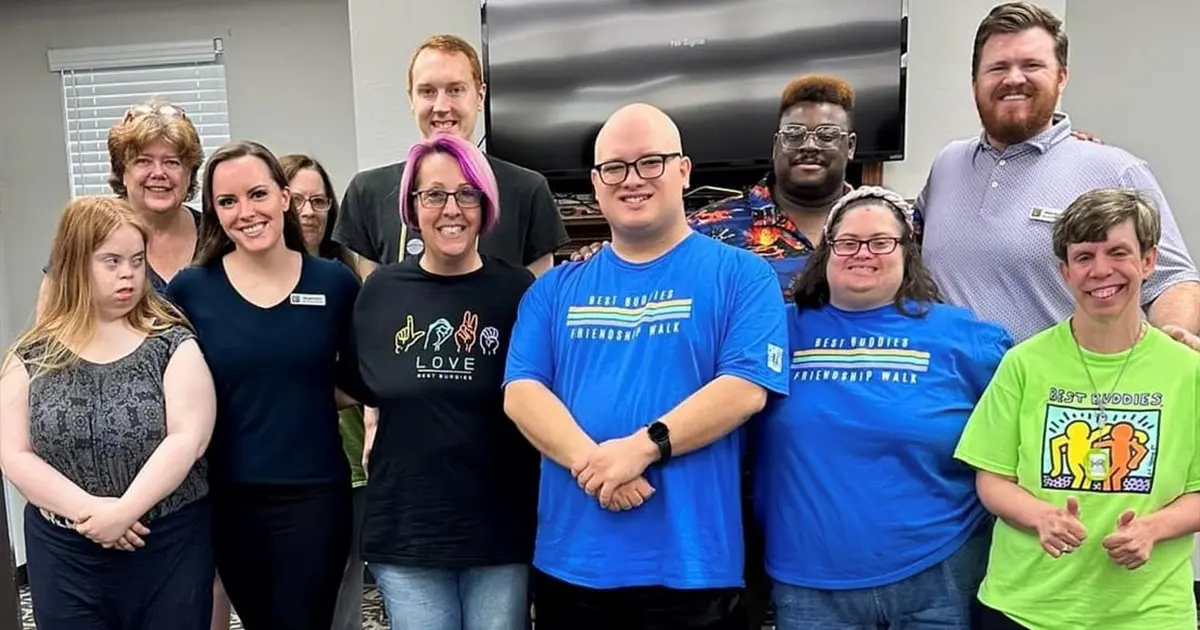 Best Buddies in Oklahoma Ambassadors Training: Empowering Individuals with and without IDD to Find Their Voice and Share it
On Saturday, August 26, Best Buddies in Oklahoma hosted its first in-person Ambassador training. The training was a huge success, and everyone had a great time. Oklahoma welcomed five new State Ambassadors: Lisa D, Lisa S., Marcus, Jared, and Hailey.
Tyler, a well-known state ambassador, flipped roles from being the one giving the speech to serving as a speech coach! He helped one of our new ambassadors, Marcus, write an amazing speech. Marcus shared it with some of our staff after the training and we were astounded by its impact. Marcus said he enjoyed the ambassador training, had a great time, and that it "helped him to work on his confidence" when writing a speech or speaking to a group of people.
Another new ambassador, Lisa, had never been given the opportunity to give a speech in front of an audience before, but those listening quickly discovered she had a lot of powerful things to say. Her speech coach helped her tell her story of how she got involved with Best Buddies in Oklahoma several years ago and how she is still friends with her buddy from that time. She also shared how she "is living her best life" with her new buddy match in the Greater Tulsa Citizens chapter. Lisa has already hit the ground running with representing Best Buddies and encouraging people to get involved.
Best Buddies gets to provide leadership development training and creates opportunities for ambassadors to speak and share their experiences. Whether that is with someone they meet in their everyday life, or to hundreds of people at a Friendship Walk or Champion of the Year gala. Every new ambassador who showed up to this training wrote impactful speeches, met new people, made new friends, and got to step out of their comfort zone and share their stories with everyone. Every ambassador walked out of the training more empowered and confident than when they first walked in the door.