Best Buddies Hits it Out of the Park!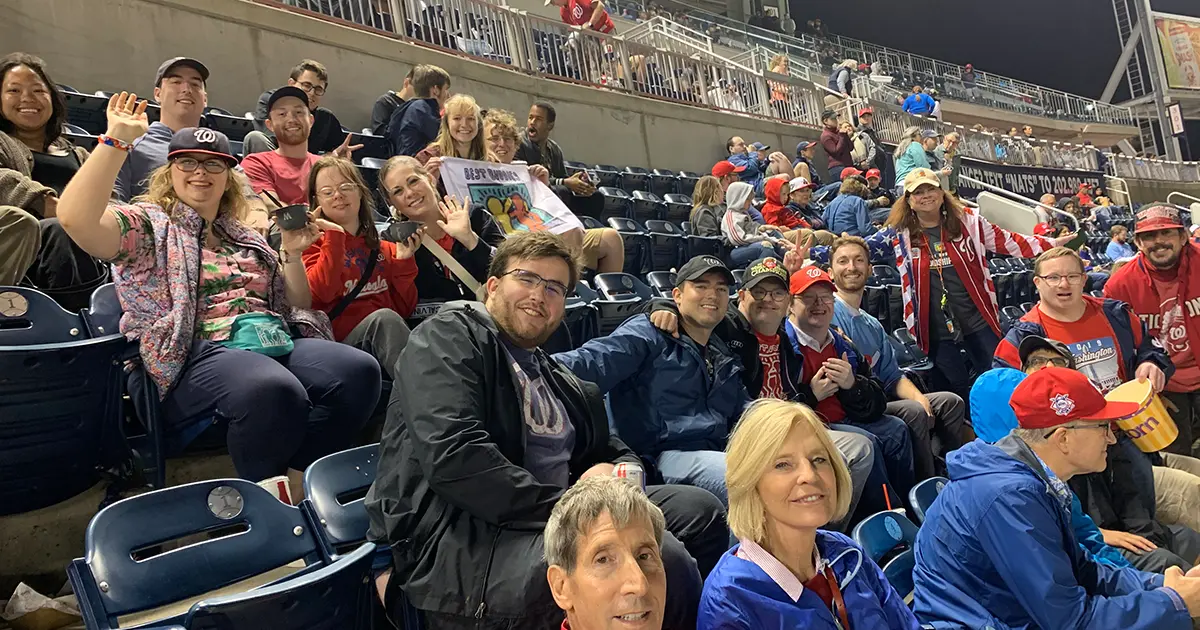 It was a dark and stormy night at Nationals Park, but that was no match for the sunny energy of the 70-plus friends who came out to support Best Buddies. Washington may have lost to Atlanta, but Best Buddies celebrated a win for inclusion.
We were happy to welcome many friendship pairs, including Eric and Zach. They've been friends for over a year and a half and enjoy texting and attending concerts together. Most of the time, Eric is on stage playing the washboard. Eric loves baseball, so the two friends were excited to don their favorite jerseys and indulge in stadium delicacies like cracker jacks and hot dogs.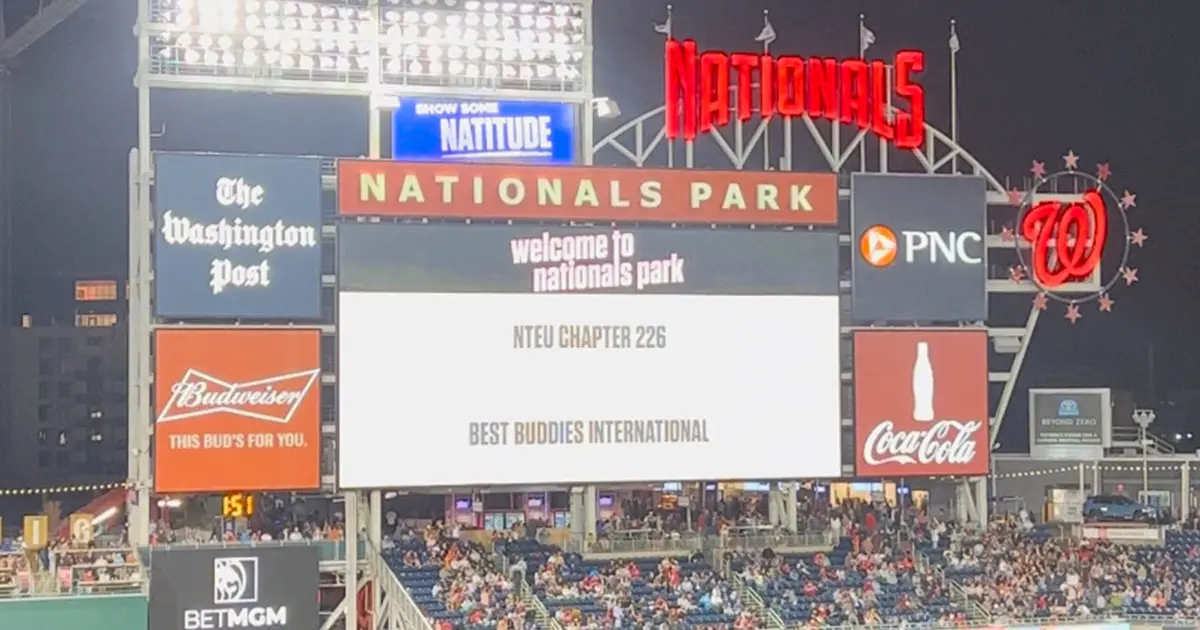 "It's really nice having all the Best Buddies friends here and so many familiar faces," Zach said. "Eric knows everyone in the front row. It's just been a good time!"
When asked how much fun he was having and why he wanted to go to the baseball game, all Eric had to say was, "GO NATS!"
George Washington couldn't have said it better himself.
The party didn't stop at the ballpark because the weekend of fun continued the next day at Old Ox Brewery for a competitive cornhole competition benefiting the Champion of the Year campaign.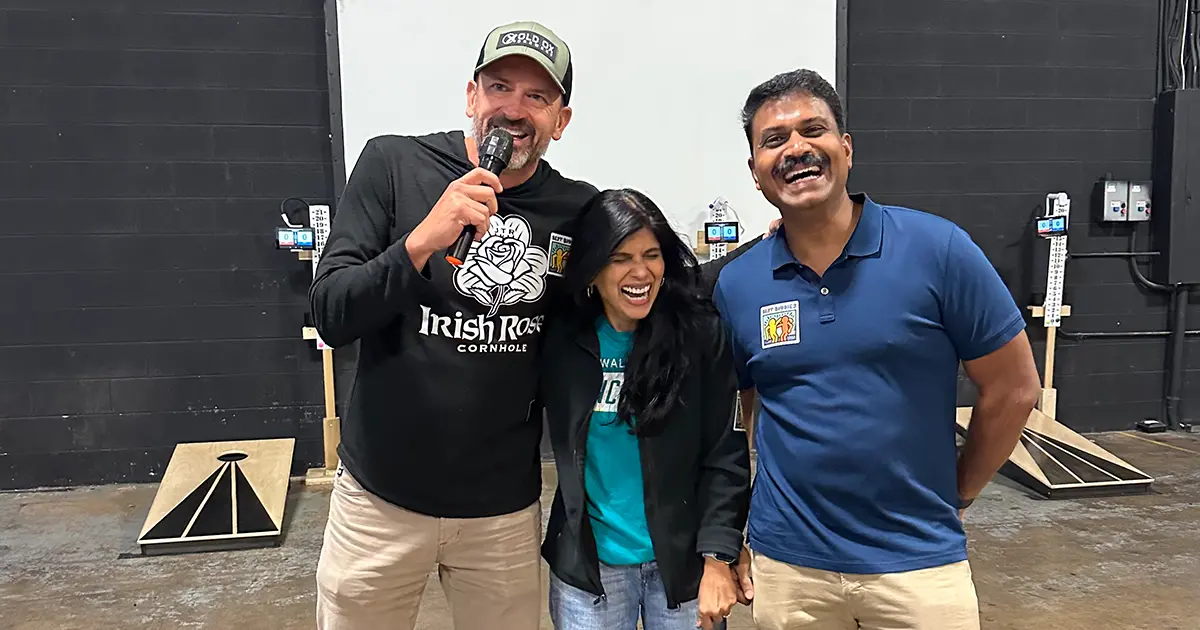 Professional and amateur teams faced off in the back of the brewery. Teams with matching jerseys and personalized bean bags gave the beginners some tips before defeating them and moving on to the next round.
Underdog Team Justin-credible made up of two men named Justin, who met 15 minutes before the tournament began, made it three rounds in before ultimately suffering a loss to a father-son duo. Justin #1 showed up a week early to his match but was happy to stay and support Best Buddies. That's the type of energy we love.
Rob and James with Irish Rose Cornhole led a spectacular tournament, and thanks to our Trophy Sponsor, ZS, the winners got to take home custom Best Buddies and ZS cornhole boards. Score!
From cheering on George, Thomas, Abe, and Teddy during the fourth-inning Presidents' Race to enjoying beer and competitive lawn games, this weekend was a homerun for friendship and inclusion.