Elizabeth Townsend Promoted to Area Director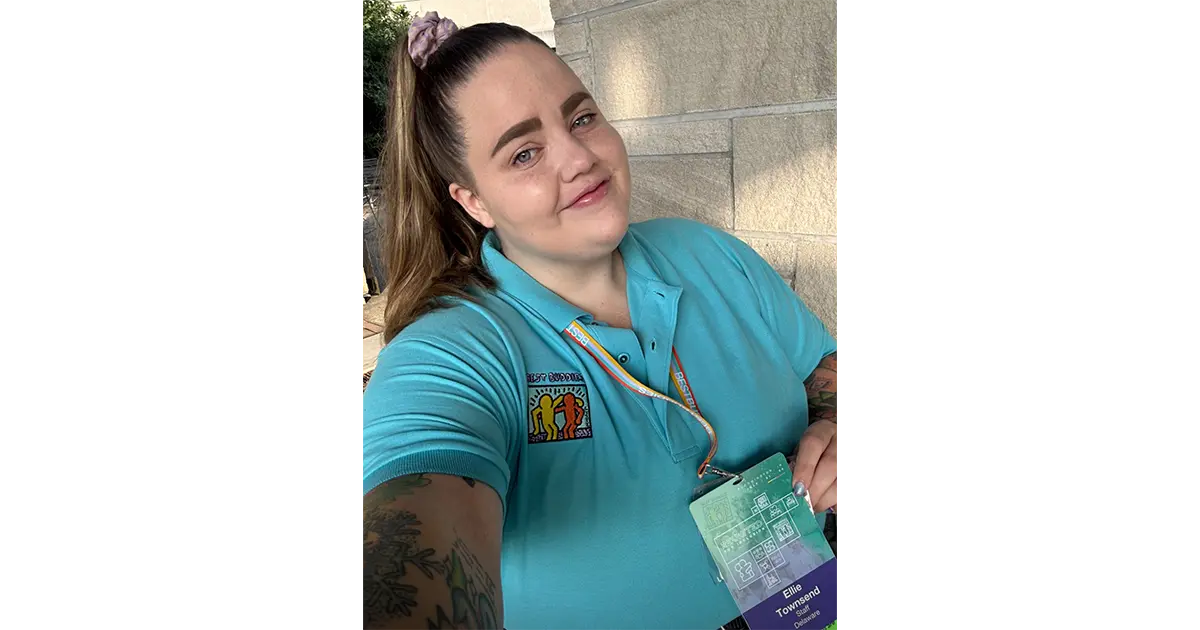 ELIZABETH TOWNSEND PROMOTED TO AREA DIRECTOR AT BEST BUDDIES IN DELAWARE
WILMINGTON, DE, September, 2023 – Best Buddies in Delaware is a state office of Best Buddies International, the groundbreaking international nonprofit founded in 1989 by Anthony K. Shriver to establish a global volunteer movement that creates opportunities for one-to-one friendships, integrated employment, and leadership development for people with intellectual and developmental disabilities (IDD). The Best Buddies Delaware office is thrilled to announce that Elizabeth Townsend has been promoted from Lead Program Manager to Area Director.
Elizabeth joined Best Buddies in 2022. Her commitment to spreading inclusion has been evident, and she has been critical in the success of numerous projects, including opening 9 new school chapters, strengthening relationships with corporate partners, and expanding fundraising efforts throughout the state. Prior to Best Buddies, Elizabeth worked at Discover Bank, but spent nearly all her free time volunteering in the community and worked with a wheelchair basketball team. Elizabeth will work to grow sustainable revenue, corporate partnerships, and build a dedicated volunteer base to support Best Buddies program throughout Delaware.
Currently, Delaware has 27 school-based chapters, impacting 1,000 school-aged members each year. Additionally, Best Buddies Citizen's is a program supporting friendship and inclusion for adult-aged individuals with intellectual and developmental disabilities, matching them with a friend in the community.
"My time as a Program Manager with Best Buddies in Delaware has been nothing short of amazing," Townsend said. "Connecting with our school chapters and citizens program has been incredibly rewarding, and I've truly loved every moment. I'm now eagerly looking forward to my new role as Area Director, where I'm committed to further developing our programs, network, and opportunities for individuals with IDD in our community."
To learn more about Best Buddies, please visit www.bestbuddies.org/delaware or email ElizabethTownsend@BestBuddies.org.
About Best Buddies