Best Buddies Gives Light to Inclusion during Best Buddies Month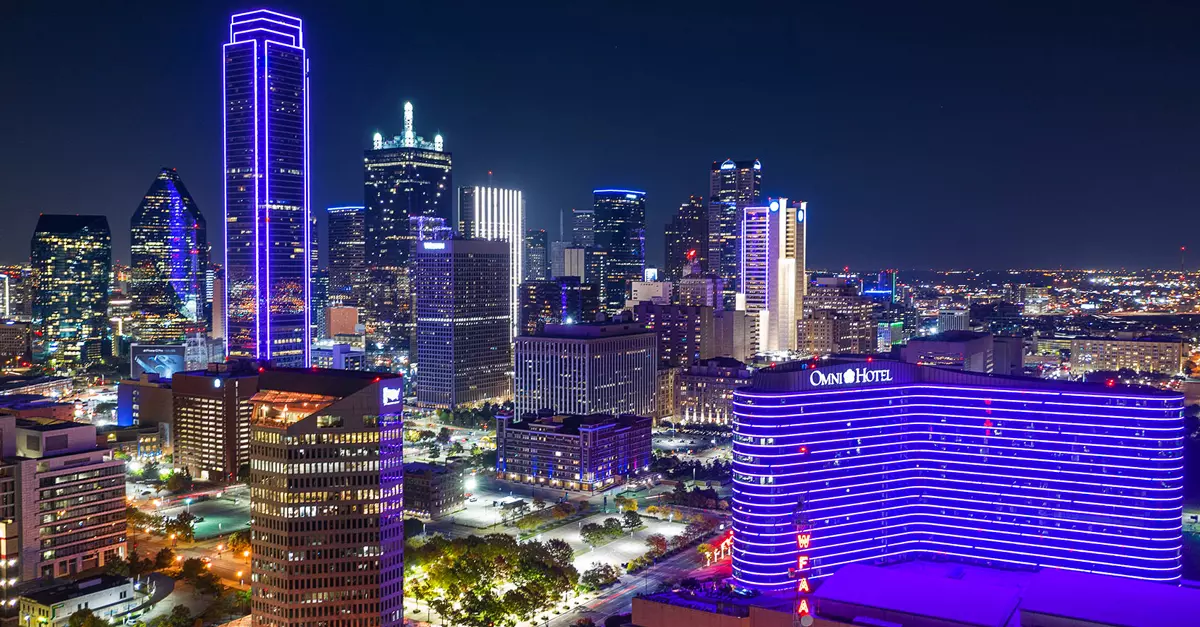 Residents in Dallas, Texas, were seeing purple on Thursday, March 3, as part of Best Buddies in Texas's Give Light to Inclusion campaign for Best Buddies Month in March. Bank of America Tower and One AT&T Plaza lit up in Best Buddies signature purple to help bring awareness to Best Buddies and our mission of inclusion for individuals with intellectual and developmental disabilities (IDD).
During the month of March, Best Buddies in Texas is encouraging businesses, schools, and communities across the state to take steps toward inclusive practices.
The Best Buddies Jobs program works with individuals with IDD to find meaningful and integrated employment, and with the continuation of staffing shortages across the United States, Best Buddies encourages employers to invest in hiring individuals with IDD to fill vacant roles.
"People with disabilities make phenomenal employees," said Lyndsey Astorga, Best Buddies Manager of Job Development. "With lower rates of absenteeism and less employee turnover, individuals with IDD often make some of the best and most dedicated workers."
Additionally, during a time when many companies are focused on diversity, equity, and inclusion efforts, Best Buddies encourages companies not to overlook the IDD population.
"Now more than ever, we are seeing businesses make targeted efforts toward creating more inclusive workplaces," said Best Buddies State Director, Linda Kordek-Milton. "It's important to include individuals with disabilities in these efforts, especially considering adults with IDD have an unemployment rate of a staggering 81 percent."
During Best Buddies Month, Best Buddies encourages everyone to take the Pledge to Include as part of the Spread the Word: Inclusion initiative. Pledging to create more inclusive practices can be as simple as making an effort to abstain from harmful language like the R-word, learning more about what it looks like to hire an individual with IDD in your workplace, or gathering a group to #WalkforChange in the Best Buddies Friendship Walk.
To create a team and register for free for the Best Buddies Friendship Walk in your area, visit www.bestbuddiesfriendshipwalk.org.