Saucy Brew Works Fundraiser with Maeve Cook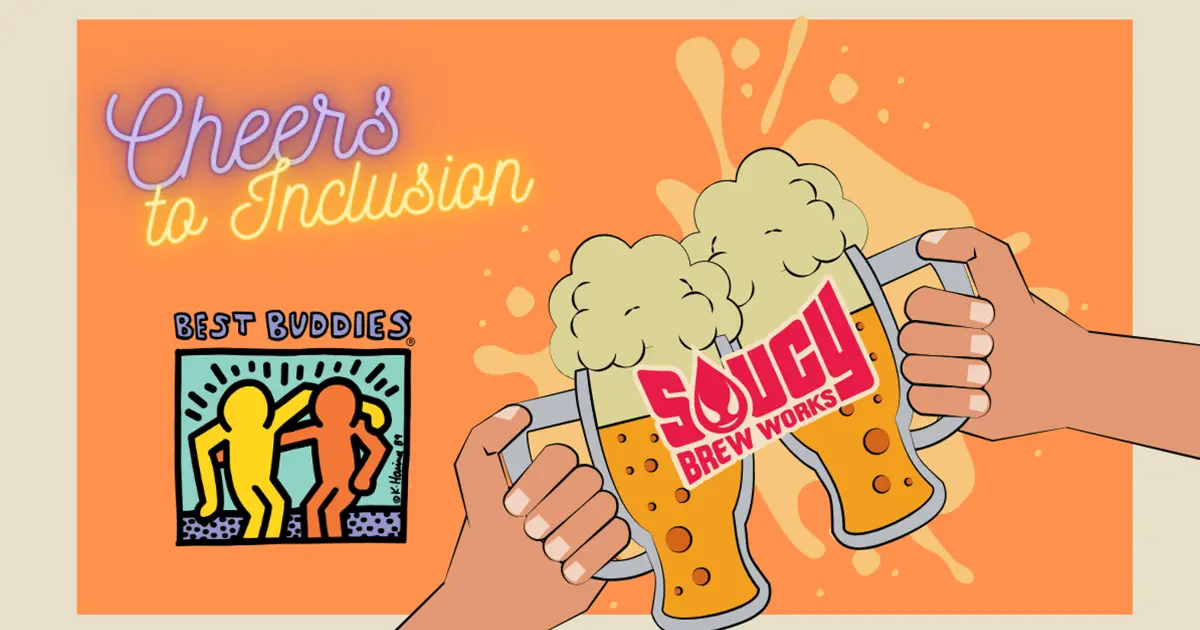 Wednesday, September 20th
5:30 PM – 10 PM
Location:
Saucy Brew Works
400 Park Ave Suite 170
Orange, OH 44122
Cost:
Free
RSVP by Email
Join Champion, Maeve Cook, for an evening of fun and fundraising at the Best Buddies Cleveland Fundraising Happy Hour!
Saucy Brew Works is generously donating 25 cents from every draft pour of B.F. hefe, their Bavarian- style Hefeweizen, to Best Buddies.
Best Buddies is a non-profit organization dedicated to creating opportunities for individuals with intellectual and developmental disabilities.
We can't wait to see you there!
This is a third-party event benefitting Best Buddies in Ohio.
Please RSVP to Maeve Cook, cookmv@mail.uc.edu