Best Buddies Friendship: Ashley and Kelly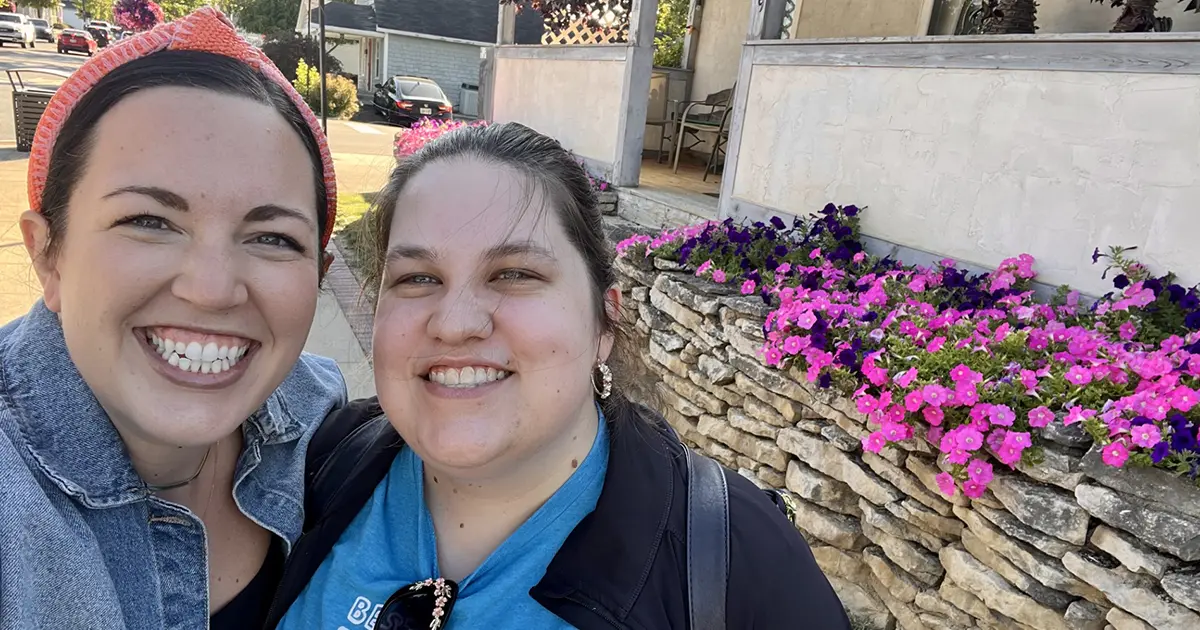 Ashley and Kelly joined Best Buddies Citizens when it launched in Franklin County in 2023. Ashley had been involved in the Best Buddies Friendship Chapter at The Ohio State University since 2018 and was hoping to meet a buddy that was more her age. She was in luck! Kelly found Best Buddies through Instagram, and the rest is history!
Kelly and Ashley have thoroughly enjoyed getting to know each other over the past year. Kelly shared, "Building our friendship has been fun! We look forward to our regular hangouts, especially trying new restaurants and getting ice cream!" Ashley and Kelly both love to try new experiences together! Ashley adds, "My favorite part about my friendship with Kelly is being able to connect with her, going out to dinner, and going on walks together."
While Ashley has been a part of Best Buddies in Ohio for a few years, this is Kelly's first year with the organization. During occupational therapy school at Xavier University, Kelly volunteered with similar inclusion-based organizations. Kelly shares, "I really missed working with the IDD community, so you can imagine my excitement when I found Best Buddies! Being matched with Ashley has been great! I appreciate Ashley's sense of humor and her contagious positivity."
Ashley and Kelly's friendship has led them to even more opportunities. They were chosen to speak about the power of inclusion at the Best Buddies Friendship Walk in Columbus, inspiring hundreds with their story. Ashley is no stranger to public speaking.
Throughout her time in Best Buddies, Ashley has participated in several Ambassador Trainings, developing self-advocacy, public speaking, and leadership skills. Skills she uses at her job in the beauty department at Target. Ashley shares her story frequently, saying, "Inclusion is important to me because I want to be in a world where I can go out into my community and not be judged just for wanting to be a part of society. Educating others on the importance of inclusion will help more people be more open-minded and accepting of people with disabilities."
If you are interested in being a Best Buddies Friendship Chapter member, visit: bestbuddies.org/join or contact Ohio@bestbuddies.org for more information.