Virtual Chair Exercise Session!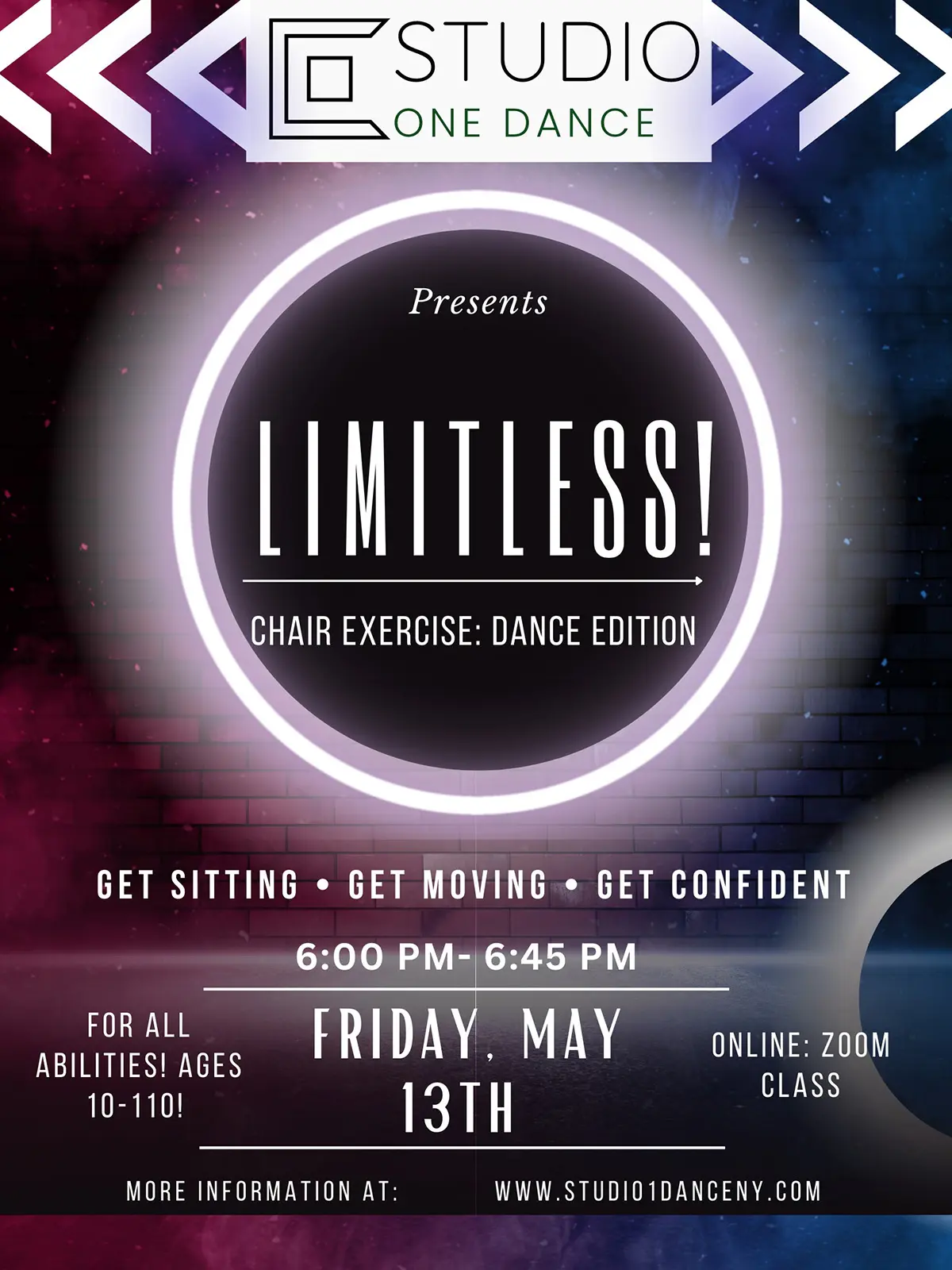 When
Friday, May 12 @ 6 PM
Where
Virtual on Zoom!
Cost
Free
Click to RSVP
Please join Studio One Dance and Best Buddies on Friday, May 12th at 6 pm for Limitless! Chair Exercise, Dance Edition! We will be learning a seated dance routine to some awesome songs. This virtual class is for all ages (10 and up) and abilities. Please reach out to Shannon, Program Manager, at shannonboreali@bestbuddies.org with any questions.
What is chair-based exercise?
Many individuals with chronic pain have restricted movements, limited range of motion, mobility issues or balance concerns that can make engaging in physical activity, such as walking or using weight machines, difficult or impossible. One often forgotten option that is available is chair-based exercise.
In this type of physical activity, the individual completes the activity while seated in a wheelchair, desk chair or any other type of chair. This allows those with mobility or balance issues to exercise and alleviates pressure from the lower body for those who are in pain. There are also standing exercises that use a chair as a supportive device.
What are the benefits to Chair Exercise?
Improve Your Posture
Belly Exercise
Strengthen Your Shoulders
Increase Your Upper Body Flexibility