Spring Ambassador Trainings Across NY!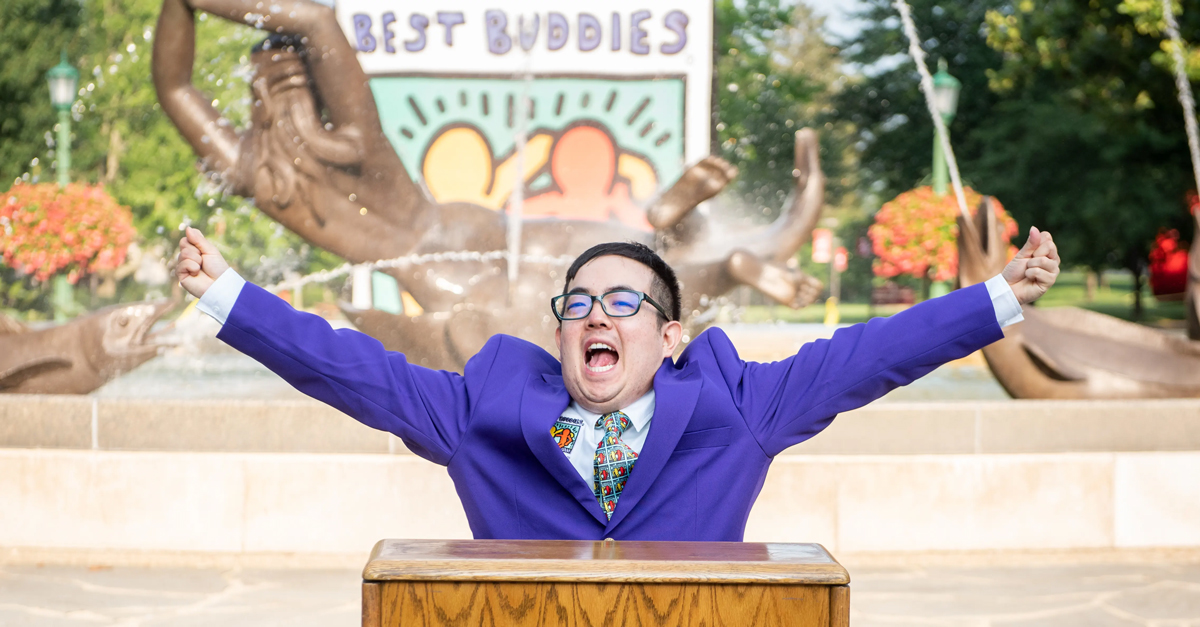 The Best Buddies Ambassadors program offers people with and without intellectual and developmental disabilities training to gain the public speaking skills, self-esteem, and confidence needed to successfully advocate for themselves, their peers, and the Best Buddies mission of inclusion in schools, communities, and workplaces. To learn more about the Ambassadors program click here.
During our Spring Ambassador Trainings, speech coaches with and without disabilities will offer guidance for the Ambassadors-in-training to write and present a speech – allowing them to become informed, engaging leaders by developing the skills to professionally share their life stories, promote Best Buddies programs, network, and advocate for diversity and inclusion.
These Ambassador Trainings are open to all participants statewide across New York.
A Zoom link will be sent the week of the event to those who have RSVP'd for the Virtual Training.