Friendship Walk raised $85,360 for New Jersey Programs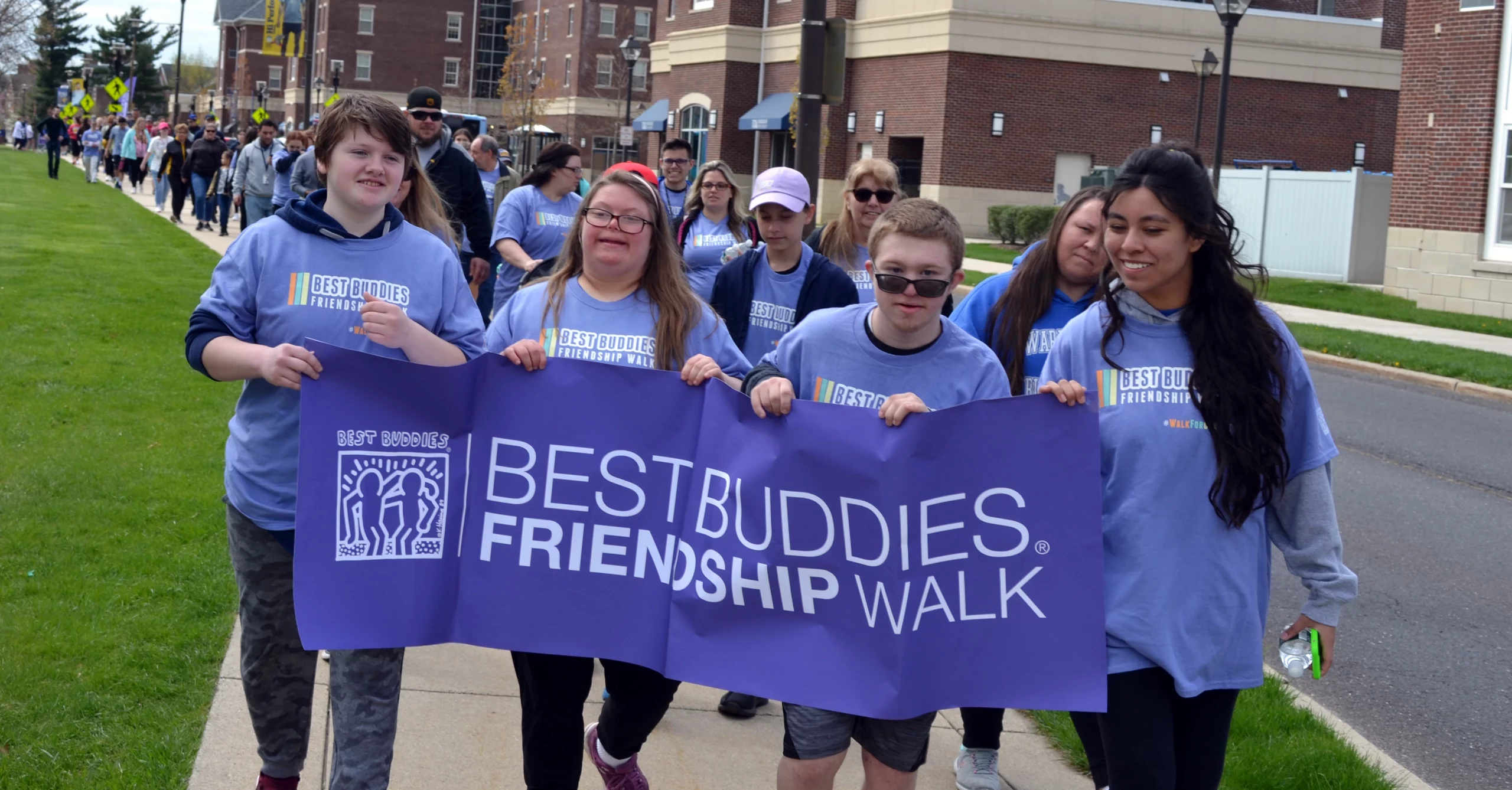 The Best Buddies New Jersey Friendship Walk raised $85,360 for inclusion!! We had 477 amazing walkers like you raise funds to support our one-to-one friendship, integrated employment, and leadership development programs in New Jersey. This walk wouldn't have been possible without our sponsors, Horizon Blue Cross Blue Shield, Merck, JLL, Organon, and Diversant!
These funds enable us to continue supporting our 27 friendship chapters with 119 buddy pairs and welcome new chapters this upcoming fall like Hopewell Valley Central HS, West Orange HS, Roosevelt Middle School, Cranford HS, etc. These programs build one-to-one friendships between people with and without intellectual and developmental disabilities (IDD), offering social interactions while improving the quality of life and level of inclusion for a population that is often isolated and excluded. Through their participation, people with IDD form meaningful connections with their peers, gain self-confidence and self-esteem, and share interests, experiences, and activities that many other individuals enjoy. Also, this walk allows us to create 10 new adult one-to-one friendship matches this month!
Top 5 Walkers raised $7,662!
Jessica Silver – $2,000
Donna Iuvone – $1,510
Amanda Fernandes – $1,500
Sienna Halim – $1,386
Victoria Gemignani – $1,266
Top 5 School Teams
The College of New Jersey – $7,968
Mount Olive HS Best Buddies – $3,385
Hoboken Public Schools – $2,850
Felician – $750
MU Hawks – $610
And, together, 8 School Teams raised $16,193!
Top 5 Community Teams
Team Tippmann – $3,464.68
State Director's Team – $3,103.25
BBNJ Friendship Walk Co-Chairs – $3,019.57
Stark & Stark – $3,000.00
Donna's Super Friends – $2,530.20
…and, together, 24 Community Teams and walkers raised $23,654!
Top 5 Corporate Teams
Merck – $10,852.12
Horizon Blue Cross Blue Shield – $10,025.00
ACS Team New Jersey – $2,360.00
Cognizant NJ – $2,060.00
DIVERSANT WALKERS : $2,005.00
…and together, 12 Corporate Teams raised $31,382!
Thank you again to all our friends, walkers, followers, sponsors, and all who helped us continue to Walk For Change and spread our mission of inclusion!