Sara Messerli Named Best Buddies in Minnesota 2023 Champion of the Year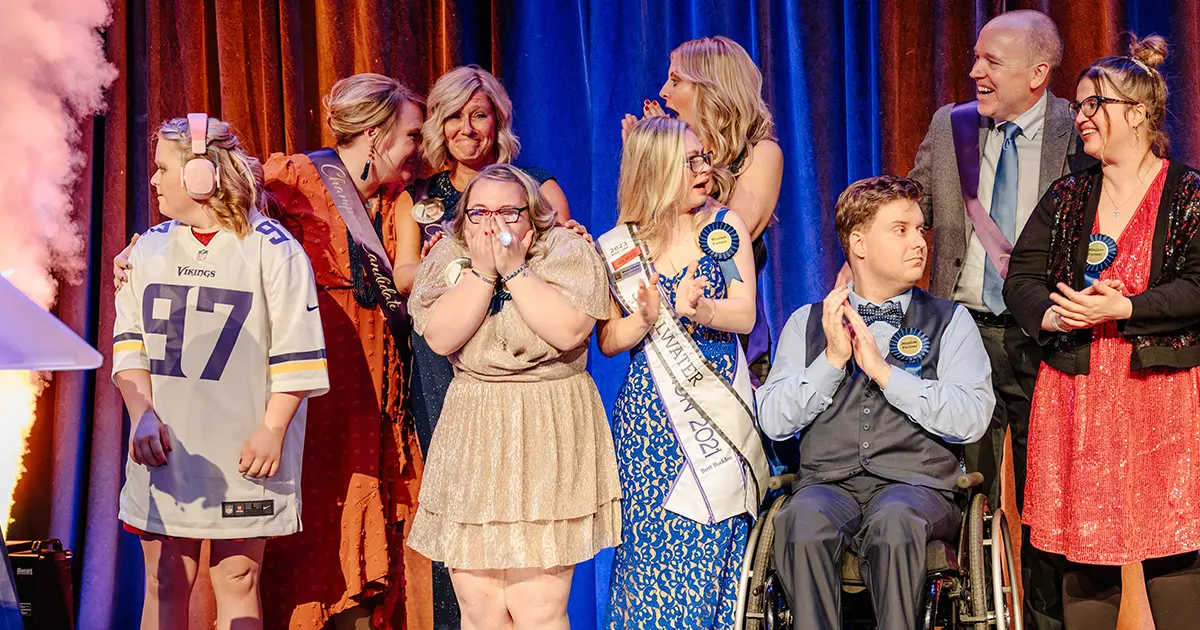 The 6th annual Best Buddies Minnesota Champion of the Year gala was an incredible success, and we are proud to announce Sara Messerli as our 2023 Grand Champion! She and her Mission Partner, Maggie Erickson, raised over $44,000 to support Best Buddies programs throughout the state of Minnesota.
Sara Messerli is the Director of Human Resources at Doran Companies and a dedicated advocate for inclusivity in educational and workplace environments. Her passion for this cause is deeply rooted in her personal journey as a mother to her beloved son, Colin, who had intellectual and developmental disabilities. Sadly, Colin passed away earlier this year, and Sara has channeled her grief into a powerful commitment to creating a lasting legacy for her son through her active involvement with Best Buddies.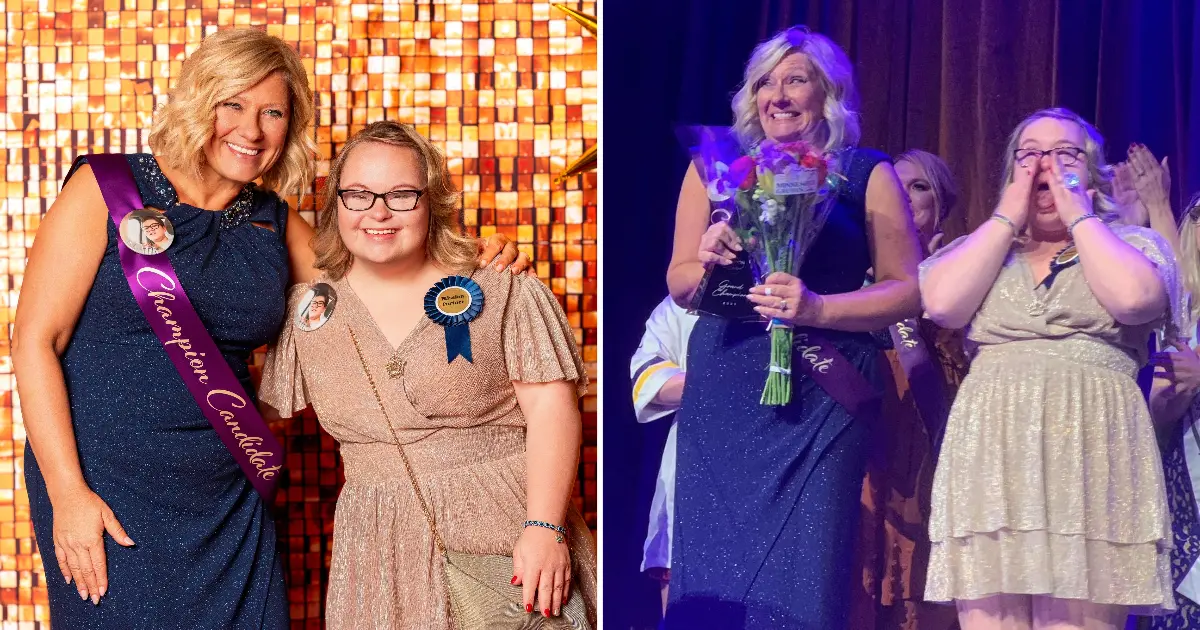 In the face of personal tragedy, Sara has discovered a profound sense of purpose. This is evident through her acceptance of her Champion of the Year nomination and her recent appointment to the Best Buddies Minnesota Advisory Board. With unwavering determination, she aims to provide meaningful opportunities for individuals like Colin, who live with intellectual and developmental disabilities. Her ultimate goal is to empower them to lead enriching lives filled with genuine connections and foster a more inclusive society.
"Throughout my entire campaign, I was incredibly touched by the continuous outpouring of love and support from every corner of my personal and professional networks—whether expressed through generous monetary contributions or heartfelt kindness. This experience has left me genuinely humbled, emphasizing the transformative power of connection and compassion. I am filled with gratitude and convinced that Colin is looking down on me with pride. The cherry on top of this journey was the instant bond I formed with my mission partner, Maggie. I look forward to having her as a permanent and cherished part of my life as we both keep pushing for a world where everyone belongs!" – Sara Messerli
Best Buddies Minnesota is incredibly grateful to all the 2023 Champions and Mission Partners for their incredible efforts to raise funds and awareness for the Best Buddies mission of inclusion. The 2023 Champion of the Year gala raised more than $325,000 in essential funds to continue growing Best Buddies' one-to-one friendship and leadership development programs in Minnesota.
About Champion of the Year:
Best Buddies Champion of the Year is a competitive fundraising campaign that unites and recognizes the community's most active leaders of inclusion. Champion Candidates commit to raising funds and awareness for Best Buddies over an 8–12-week campaign. Our Champions are advocates for the Best Buddies mission and will generate countless opportunities for friendships, jobs, leadership development, and inclusive living for people with intellectual and developmental disabilities (IDD). At the campaign's conclusion, we will celebrate at the Best Buddies Champion of the Year Gala to honor the Champions' collective impact and name the ultimate Champion of the Year!