BBMN Newsletter: Fall 2022

Best Buddies in Minnesota Newsletter
"There is no greater disability in society, than the inability to see a person as more."
Robert M. Hensel, Disability Activist, American Poet & 2x World Record Holder
Upcoming Events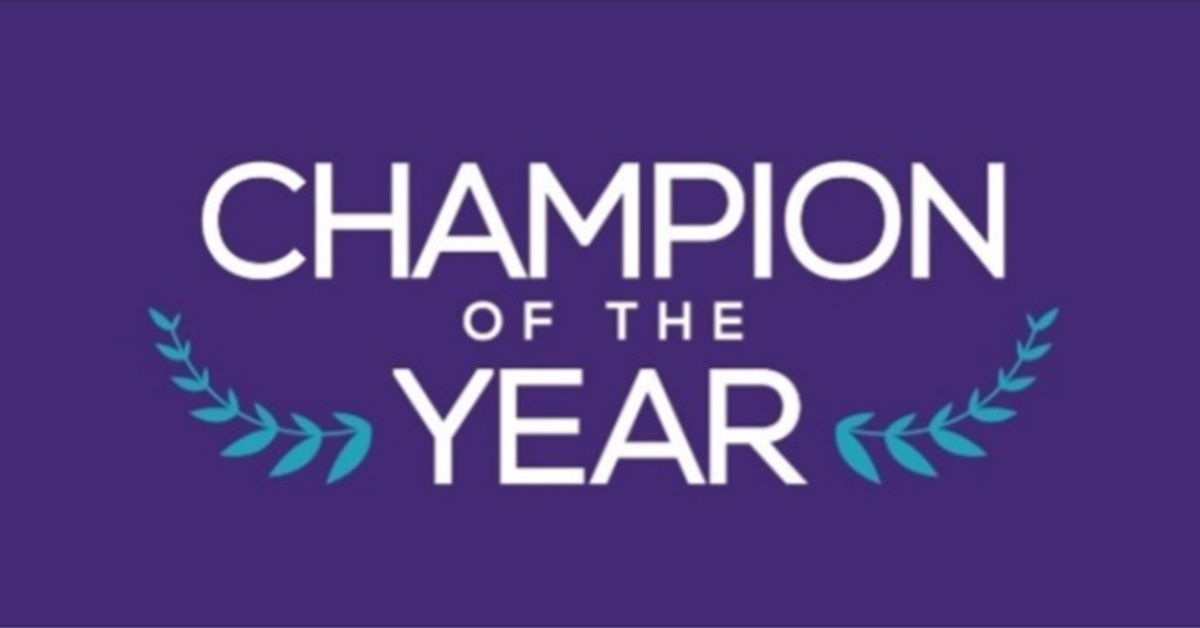 Volunteer at the Champion of the Year Gala
Friday, November 11 | Quincy Hall
10:00 am – 12:30 am (multiple shifts)

We are in need of volunteers for our Champion of the Year Gala on Friday, November 11th at Quincy Hall in Minneapolis, especially during our later evening and cleanup shifts. We rely on our volunteers to make our events successful so that we can continue to grow our impact across Minnesota. Recruit a friend and join us!

In Case You Missed It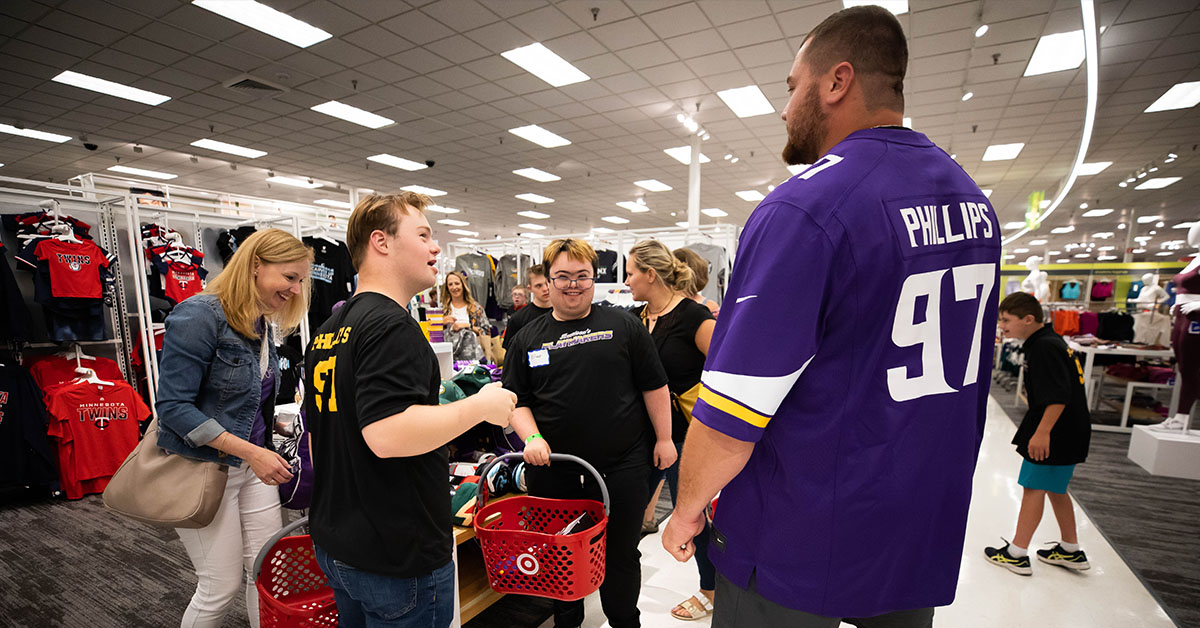 Harrison's Playmakers Foundation Hosted Special Event for Best Buddies Participants
In September, Best Buddies participants and their parents were invited to spend the evening with Minnesota Vikings player Harrison Phillips as part of his foundation's launch in the Twin Cities. The special evening included a 5-course meal at Wildfire followed by a back-to-school shopping spree at Target. Phillips provided each buddy with $50 to spend at Target.
Program Highlights
In-Person Ambassador Training
On October 15th, Best Buddies Minnesota hosted our Speech Writing Essentials Ambassadors training for 9 participants. Our Ambassadors worked with speech coach volunteers to write a speech sharing their personal stories, promoting inclusion, and advocating for individuals with IDD. At the end, these talented and passionate individuals shared their speeches with the group.
School Chapter Activities in Full Swing
Our University of Minnesota chapter hosted a kickoff party this fall to celebrate its third year as a chapter! They enjoyed meeting new friends, sharing some Nothing Bundt Cakes generously donated by the Minnetonka store, and playing yard games together.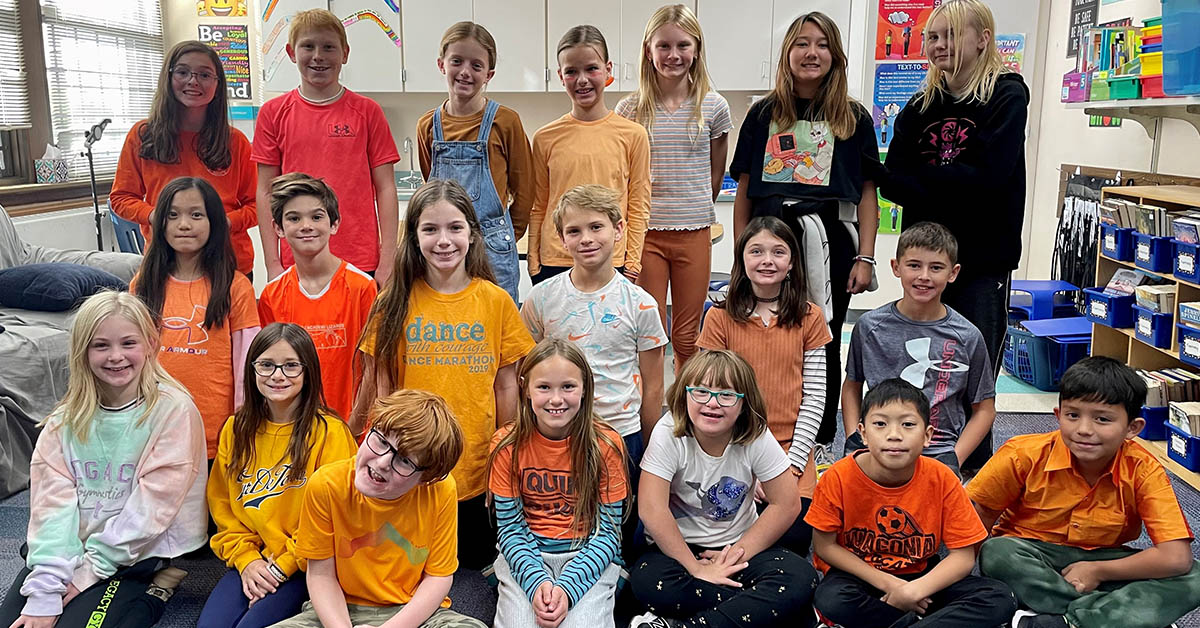 Elementary Students Celebrate National Bullying Prevention Month
October was National Bullying Prevention Month, which is a time to prevent childhood bullying through education and the promotion of kindness, acceptance, and inclusion. Earlier this month, students in the Best Buddies chapter at Excelsior Elementary School wore orange to show their support for NBPM.
Program Expansion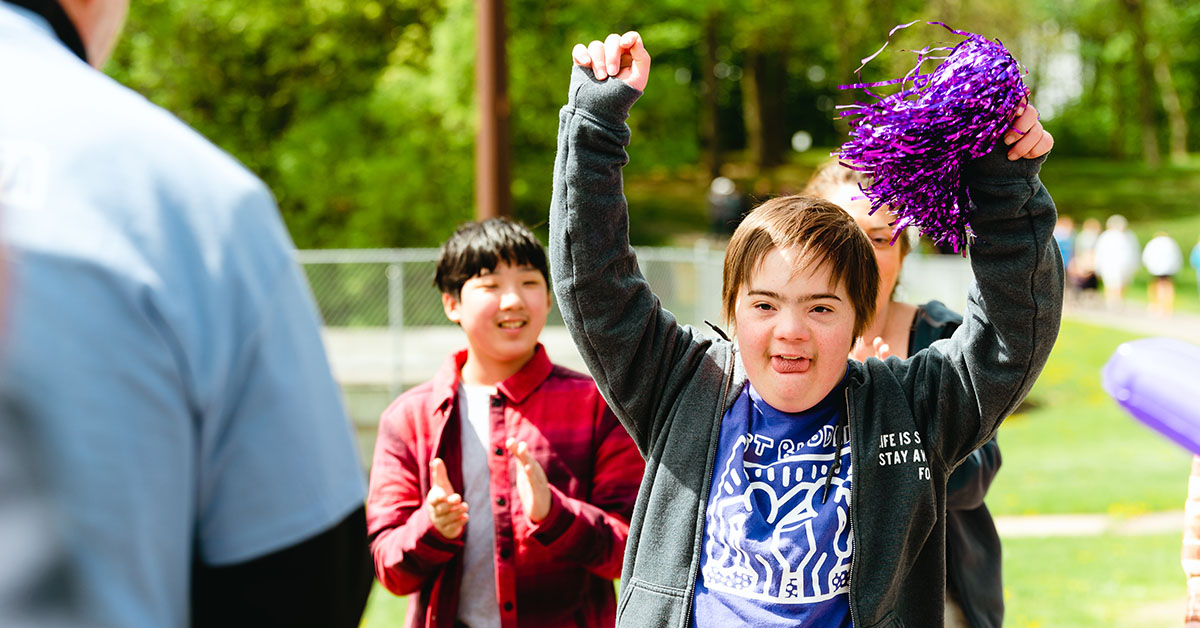 Welcome New Schools!
This fall we opened four new school chapters. A big Best Buddies welcome to Highland Elementary School (Apple Valley), Owatonna Middle School, Prairie Wind Middle School (Perham) and Rosemount High School. We can't wait to see the amazing impact these chapters have on inclusion at their schools!
If you would like to learn more about starting a Best Buddies chapter at your school, please reach out to Kai Walsh at KaiWalsh@bestbuddies.org.
Better Together: Community Partner Highlight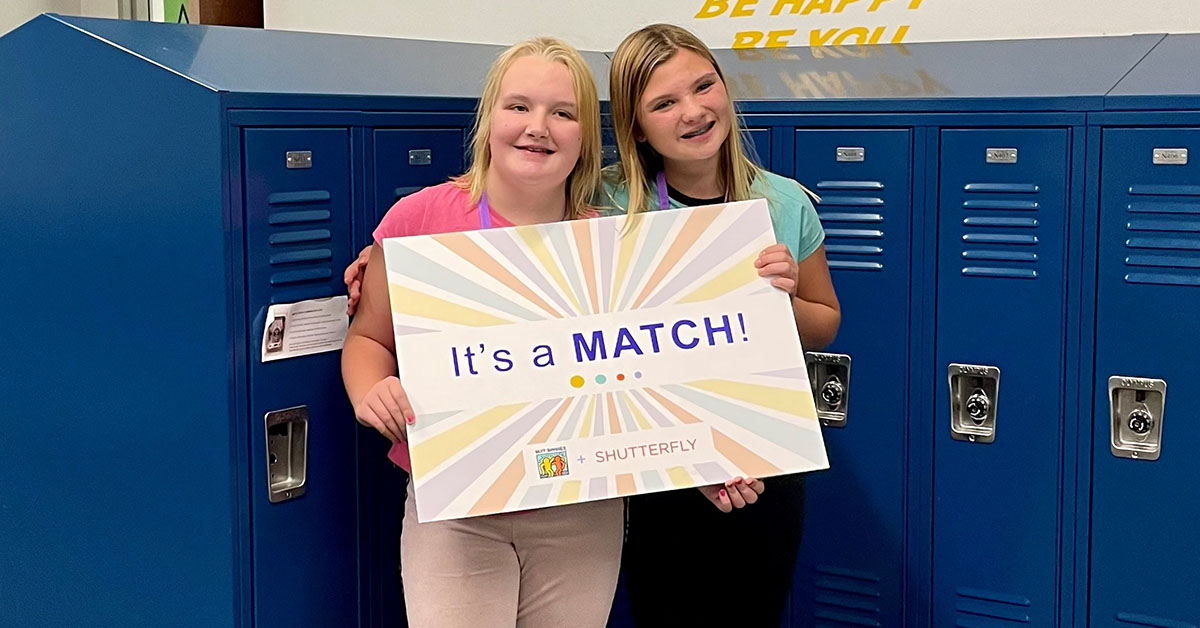 Capturing Unforgettable Memories with Shutterfly
Best Buddies and the Shutterfly family of brands have teamed up to capture life's milestone moments and unforgettable memories, like being matched with your best buddy! A Shutterfly professional photographer recently joined us at Owatonna Middle School's match party to take professional photos of all the newly matched buddy pairs. Each buddy pair will receive a printed journal titled "A Year in Friendship" that they can use to document their adventures as a buddy pair and save their fun memories forever. Thank you for celebrating friendship with us, Shutterfly!
Get Involved: Volunteer with BBMN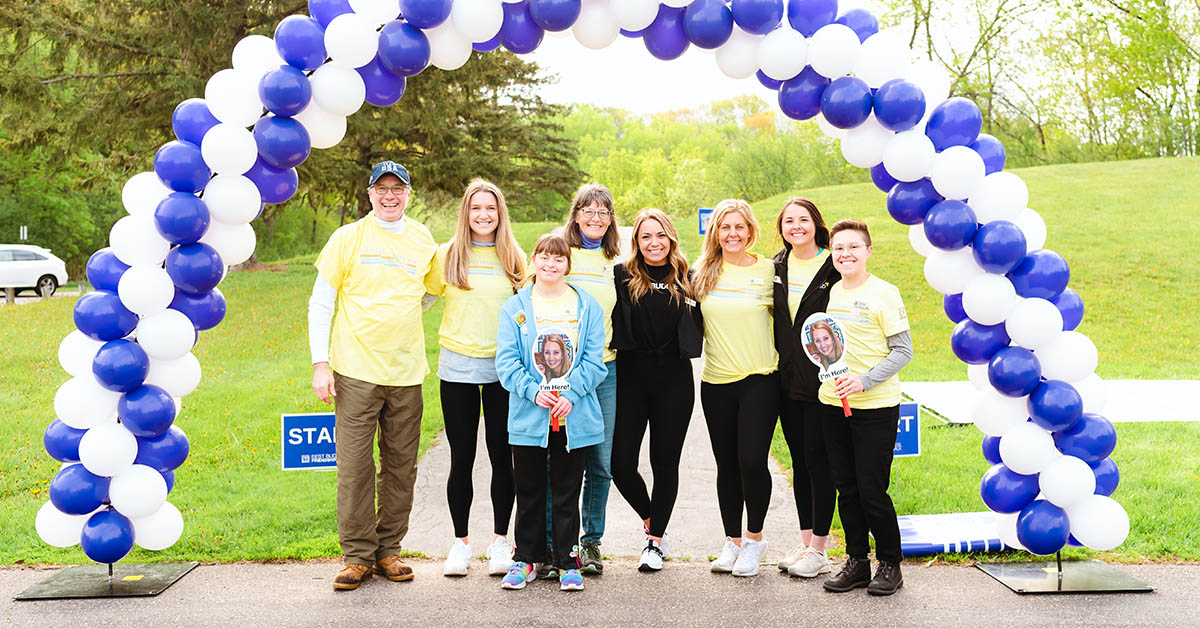 Join Our Friendship Walk Committee
Looking for a way to get involved? Best Buddies Minnesota is looking for people to join our Friendship Walk Committee, a group of dedicated volunteers who plan the annual Best Buddies Friendship Walk in May. Starting in January, committee members help with planning event activities, promoting the Walk, and recruiting teams. The Friendship Walk is on Saturday, May 20, 2023.
Interested? Reach out to our State Director, Katey DeMarais, at KateyDeMarais@bestbuddies.org.
Be a Buddy!
Our Twin Cities Citizens chapter currently has 21 participants with disabilities waiting to be matched in a one-to-one friendship! We match based on age, location, and interests, so we need a large pool of volunteers to find a buddy for everyone. When you sign up, you commit to hanging out with your future buddy one time per month and talking (texting, phone call, email) one time per week for at least one year. Many of our participants tell us that their new friendship is life-changing, like Tasha and Megan pictured here!
Adults 18+ are invited to apply today.
Disability Awareness: Did You Know?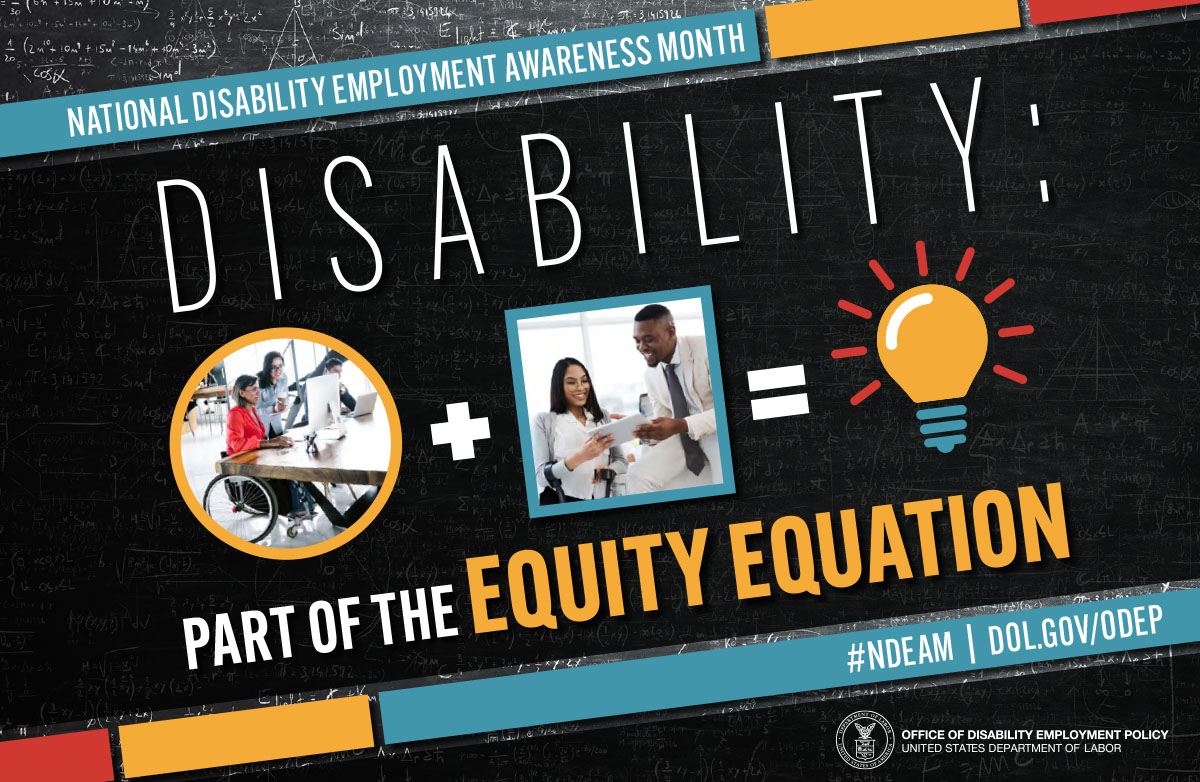 Observed annually in October, National Disability Employment Awareness Month (NDEAM) celebrates the contributions of America's workers with disabilities past and present and showcases supportive, inclusive employment policies and practices. In recognition of the important role people with disabilities play in a diverse and inclusive American workforce, the theme for NDEAM 2022 is "Disability: Part of the Equity Equation."
Currently, 81% of adults with IDD do not have a paid job in the community. In the coming years, Best Buddies Minnesota plans to bring the Best Buddies Jobs program to the state to ensure that Minnesotans with IDD have the opportunity to secure competitive employment, earn and income and contribute their many talents to our workforce.
Buddy Spotlight: Meet Anthony and Kira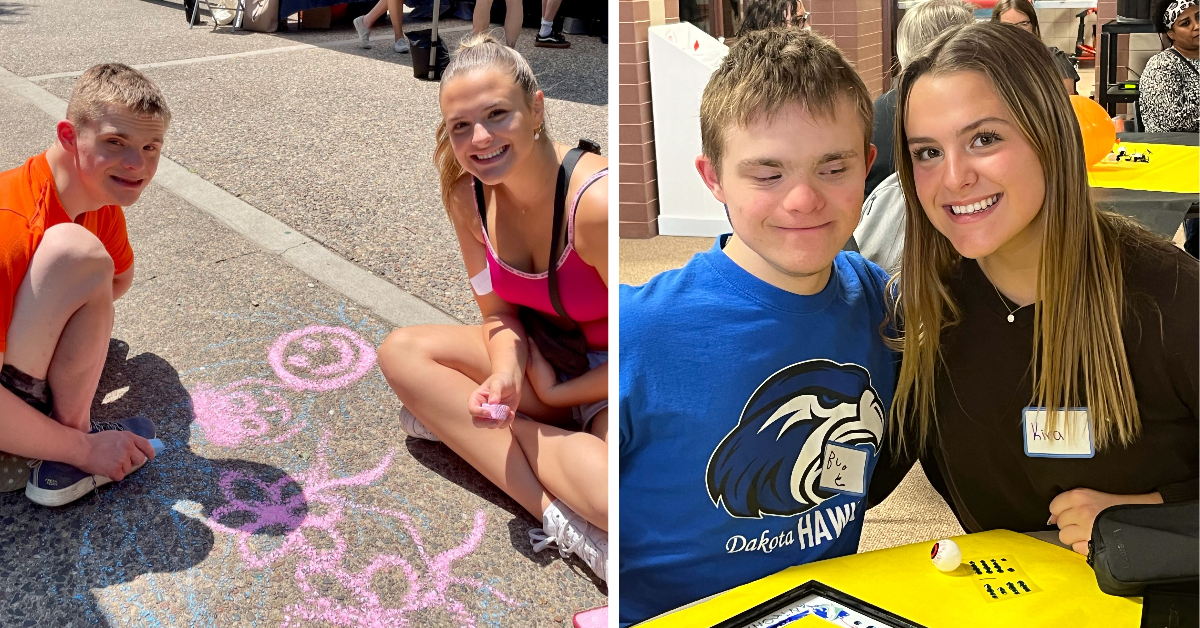 Anthony and Kira from Eastview High School have been buddies for two years and enjoy doing lots of activities together including going to the zoo, dance recitals, and sporting events.
Best Buddies Minnesota in the News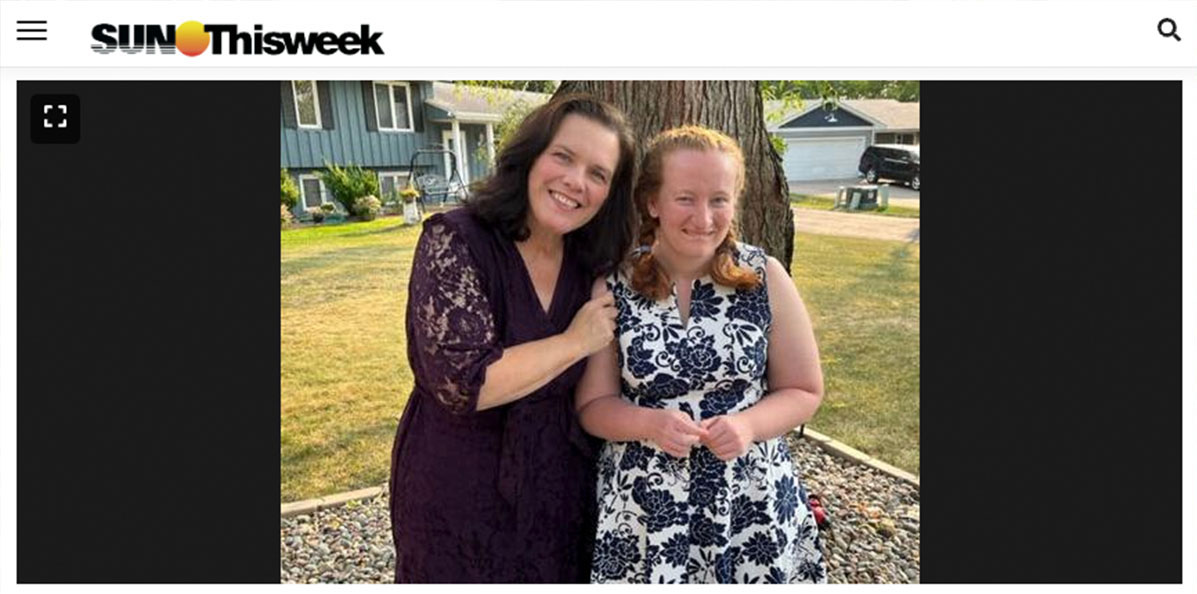 Sonya Roe Named a Best Buddies Champion of the Year Finalist
Check out the full story here:

Save the Date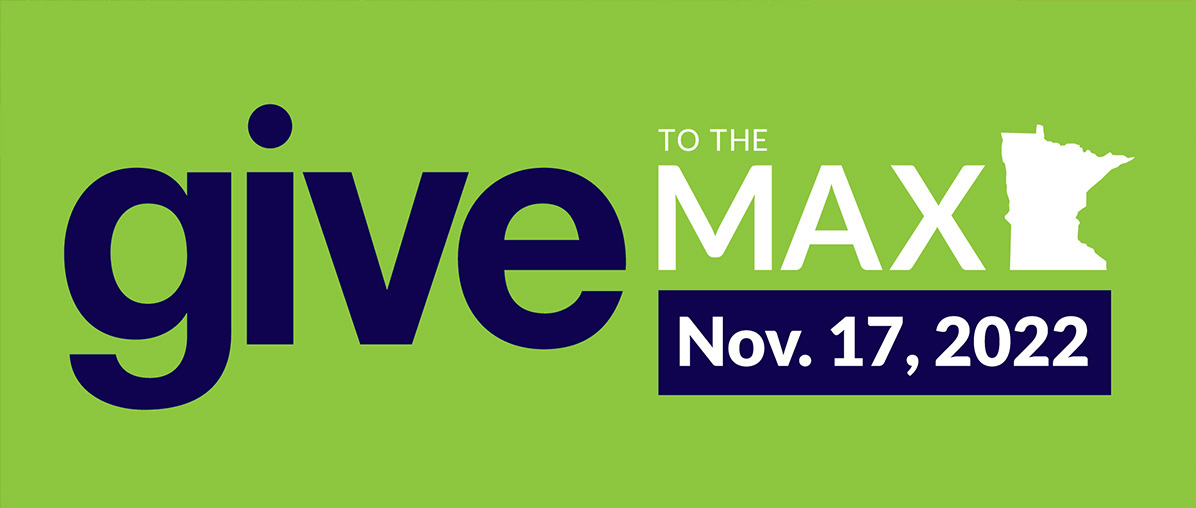 Give to the Max Day
Thursday, November 17th

Give to the Max Day is almost here! Organized by GiveMN, Give to the Max Day is Minnesota's giving holiday. It is a statewide outpouring of support for thousands of nonprofits and schools across Minnesota and a special chance for you to donate to causes and organizations that mean the most to you, like Best Buddies in Minnesota.
Do you believe in the power of inclusion? You can support our life-changing work with a donation to Best Buddies in Minnesota at givemn.org.
To receive the latest Best Buddies news and announcements, click here.