Best Buddies Fosters Lifelong Friendships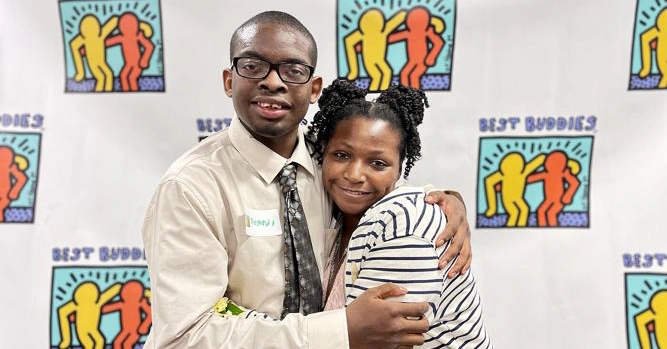 by Patty Dexter
Published April 22, 2022, on HometownSource.com
Eastview High was one of state's first chapters. Before Erik Wanberg graduated from Eastview High School in 2019, he had been part of the school's Best Buddies chapter for two years.
He was the chapter's president for the 2018-19 school year. Best Buddies is a nonprofit that seeks to foster friendships between people with and without intellectual or developmental disabilities.
"Best Buddies seemed like a great way to meet new people. The special education community at Eastview is full of amazing, accepting students with and without disabilities," he said. "When you get together with people like that, everyone can really just be themselves. This is what made me excited to join."
He was matched with a student named Carter, who has Down syndrome. The friendship grew and they have remained friends for nearly five years.
"My buddy and I love watching movies, going to the park, bowling, getting food, and playing video games. Now that I am in college, we talk over the phone and occasionally get together when we are both free," Wanberg said. "We will always stay in touch. In only a few years we have truly become lifelong friends."