Ami Cain and Cameron Brian Named Best Buddies in Kentucky 2023 Champion of the Year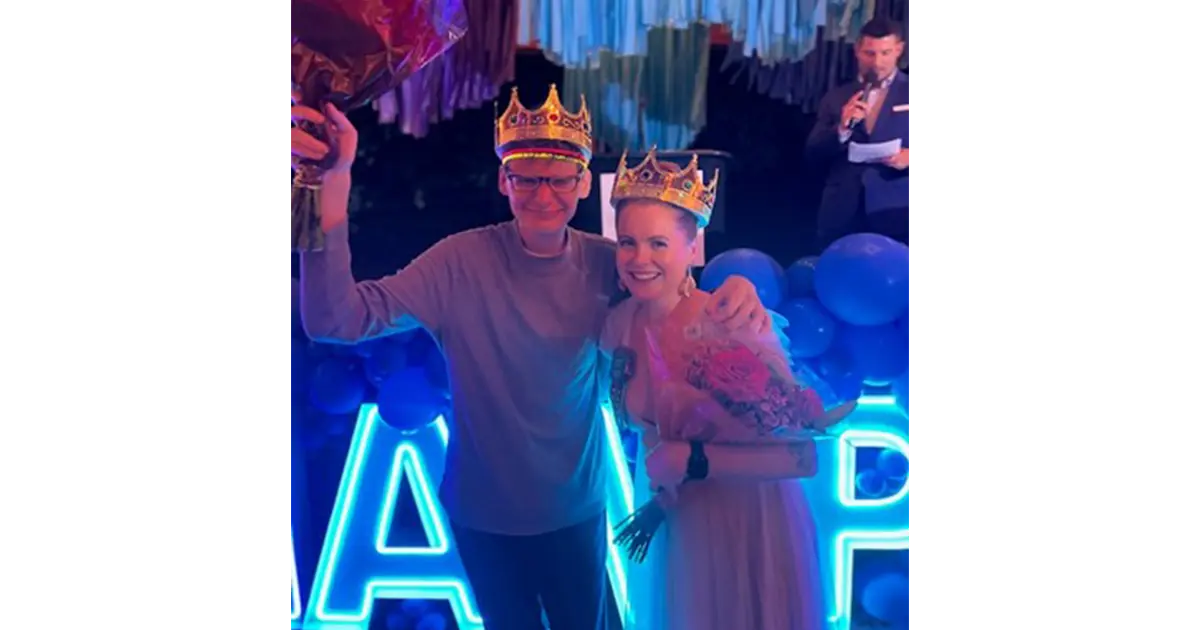 Our annual Champion of the Year gala was a tremendous success, and we are proud to announce Ami Cain as our 2023 Grand Champion! She and her Mission Partner, Cameron Brian, raised over $17,000 to support Best Buddies programs throughout the state.
Ami is a Tax Operations Manager in Louisville, Kentucky, and a mom of two beautiful and spirited children. She recently finished her bachelor's degree with two minors. In her free time, she enjoys being with her family, attending concerts, exploring the outdoors, and baking bread. She put her whole heart into this campaign, and the outcome shows!
Ami was nominated for Champion of the Year by her husband, and former Champion candidate, Vince Cain and accepted the nomination because of the huge impact Best Buddies has had on her life and how she has watched Best Buddies impact the lives of those around her.
"I decided to join COY for several reasons; to be an example for my children, to honor my late great-uncle, and to give back to others. I'm not sure I was fully prepared for the impact participating in COY would have on me. All the challenges and disappointments along the way (I heard "no" enough to last me a lifetime!) were worth it just to see the look on Cam's face when it was announced we had won. It's a feeling I will never forget." -Ami Cain
Ami's success was due to her and Cam's fantastic network of parents, peers, extended family, friends, and many more who supported them on their mission for the Grand Champion title. It was indeed a team effort!
Best Buddies in Kentucky is incredibly grateful to all the 2023 Champions and Mission Partners for their amazing efforts to raise funds and awareness for the Best Buddies mission. The 2023 Champion of the Year gala raised over $130,000 in essential funds to continue growing Best Buddies' one-to-one friendship and leadership development programs in Kentucky.
About Champion of the Year:
Best Buddies Champion of the Year is a competitive fundraising campaign that unites and recognizes the community's most active leaders of inclusion. Champion Candidates commit to raising funds and awareness for Best Buddies over an 8–12-week campaign. Our Champions are advocates for the Best Buddies mission and will generate countless opportunities for friendships, jobs, leadership development, and inclusive living for people with intellectual and developmental disabilities (IDD). At the campaign's conclusion, we will celebrate at the Best Buddies Champion of the Year Gala to honor the Champions' collective impact and name the ultimate Champion of the Year!