Grand Champion 2023!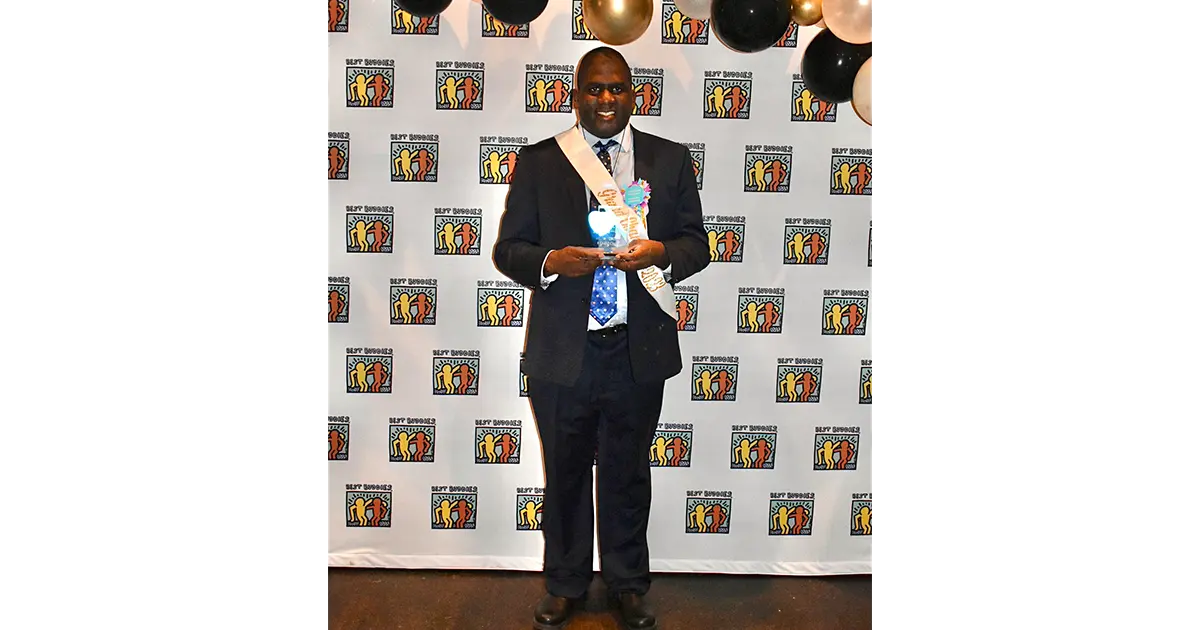 Andrew Dixon Named Best Buddies in Georgia 2023 Champion of the Year
Our 5th annual Champion of the Year gala was a tremendous success, and we are proud to announce Andrew Dixon as our 2023 Grand Champion! He raised over $58,000 to support Best Buddies programs throughout the state.
A returning Legacy Champion and Best Buddies Global Ambassador, Andrew's been an active participant since joining Emory Best Buddies Chapter in 2008 and now a member of our Citizens Program! He attended the Best Buddies Leadership Conference as a state representative and is currently working on writing a book!
Andrew Dixon was nominated for Champion of the Year by and accepted the nomination because of the huge impact Best Buddies has had on his life and how he has watched Best Buddies impact the lives of those around him.
"Being Grand Champion feels amazing! I want everyone to know how important Best Buddies is and why everyone should be included! I'm excited to share this with everyone!" – Andrew Dixon
Andrew was success was due to the subsidy of his fantastic network of family, peers, extended family, friends of friends, and many more who supported him on their mission for the Grand Champion title. It was indeed a team effort!
Best Buddies in Georgia is incredibly grateful to all the 2023 Champions and Mission Partners for their incredible efforts to raise funds and awareness for the Best Buddies mission of inclusion. The 2023 Champion of the Year gala raised over $170,000 in essential funds to continue growing Best Buddies' one-to-one friendship and leadership development programs in Georgia.
About Champion of the Year:
Best Buddies Champion of the Year is a competitive fundraising campaign that unites and recognizes the community's most active leaders of inclusion. Champion Candidates commit to raising funds and awareness for Best Buddies over an 8–12-week campaign. Our Champions are advocates for the Best Buddies mission and will generate countless opportunities for friendships, jobs, leadership development, and inclusive living for people with intellectual and developmental disabilities (IDD). At the campaign's conclusion, we will celebrate at the Best Buddies Champion of the Year Gala to honor the Champions' collective impact and name the ultimate Champion of the Year!