Celebrating Inclusion Figures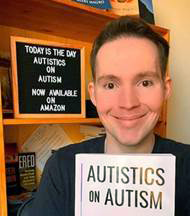 Kerry Magro was two years old when he was diagnosed with autism. He felt isolated and found it difficult to be around others. Magro grew up being told what he could not do, what he could not achieve, and how his life would be. It was also a time when there was not widespread information on autism, which made it harder to navigate life. He found the world very confusing. Magro didn't speak until the age of three and his parents were told by doctors that he would never graduate from high school. His family was also told that he wouldn't have a "normal" life. Not only did Kerry Magro make it through high school, but he also received his doctorate degree.
He has since moved on and become an award-winning autistic professional speaker, best-selling author and autism entertainment consultant to the HBO series Mrs. Fletcher that aired in Fall 2019. He started professional speaking 10 years ago via the National Speakers Association. Today he has spoken at over 1000 events during that time include 2 TEDxTalks and a 'Talks at Google' presentation. In addition, Kerry is CEO & President of KFM Making A Difference, a nonprofit organization that hosts inclusion events and has provided 100 scholarships for autistic students for college. He also hosts a Facebook Page called Kerry's Autism Journey that now has 214,000 Facebook followers where he does self-advocate on-camera interviews.
Kerry's best-selling books Defining Autism From The Heart, and Autism and Falling in Love have reached Amazon Best-Seller Lists for Special Needs Parenting.

HQ Announcements
2022 Global Staff Forum
As we prepare for the 2022 Global Staff Forum, we would like to hear from you! We want to adapt our programming to our attendees' interests. Please take a moment to fill out this interest survey and let us know what you would like to see at this year's Global Staff Forum.
Monthly Events
Google Workspace Demo
Join Tech Impact, a member of the Google Partner Advantage program, for this free 60-minute session that will introduce you to Google Workspace and demonstrate its file sharing and email tools. By the end of this session, you'll have a better understanding of Google Workspace's interface. You will learn how easy it is to use it for everyday communication and collaboration tasks.
Wednesday, August 10, 2022
1:00 p.m. EST: Register Here
DEI in Nonprofit Communications
As organizations seek to build more inclusive environments, intentional marketing and communications is a must. In the DEI and Communications webinar we will explore the importance of integrating Diversity, Equity, and Inclusion into your organization's communication strategy. We will discuss the ways bias and power affect communication and messaging and we will discuss tips to have more inclusive communication strategies and amplify diverse voices through marketing and communications.
Thursday, August 11, 2022
12:00 p.m. EST: Register Here
Today's Digital Fundraising Trends, and How to Apply Them to Your Nonprofit
During this webinar, you'll look at the latest reports from Blackbaud and M+R as well as dive into what the data is really saying about the state of online fundraising.
Tuesday, August 30, 2022
1:00 p.m. EST: Register Here

Program Spotlight, Best Buddies Chile
Best Buddies Chile continues to spread inclusion all throughout the country. On July 26th, the Best Buddies Friendship Program in Puerto Montt in southern Chile celebrated inclusion with a fun lunch at Daruma Tea House. Seven buddy pairs came together to have a great meal and enjoy the afternoon. On July 27th, the Best Buddies Jobs Program in northern Chile conducted an interactive training for company Komatsu Cummins.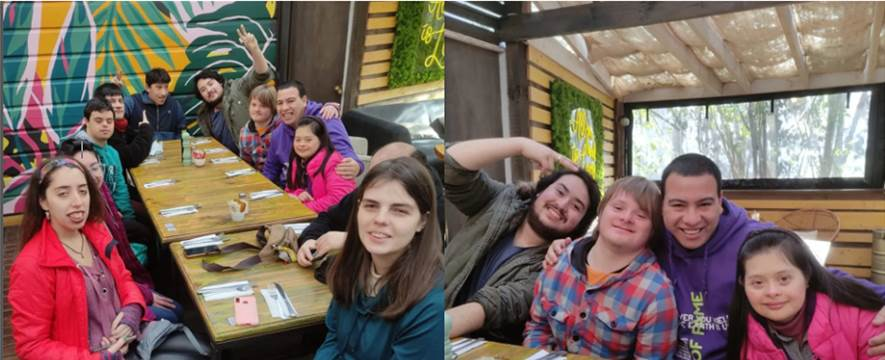 Best Buddies in Social Media
This July, Best Buddies in the Philippines celebrated two years of their #BBPSaturdaySeries! This series have brought learning, fun, and adventure to our buddies and volunteers. To celebrate, they hosted a "K-drama Eats and Sweets."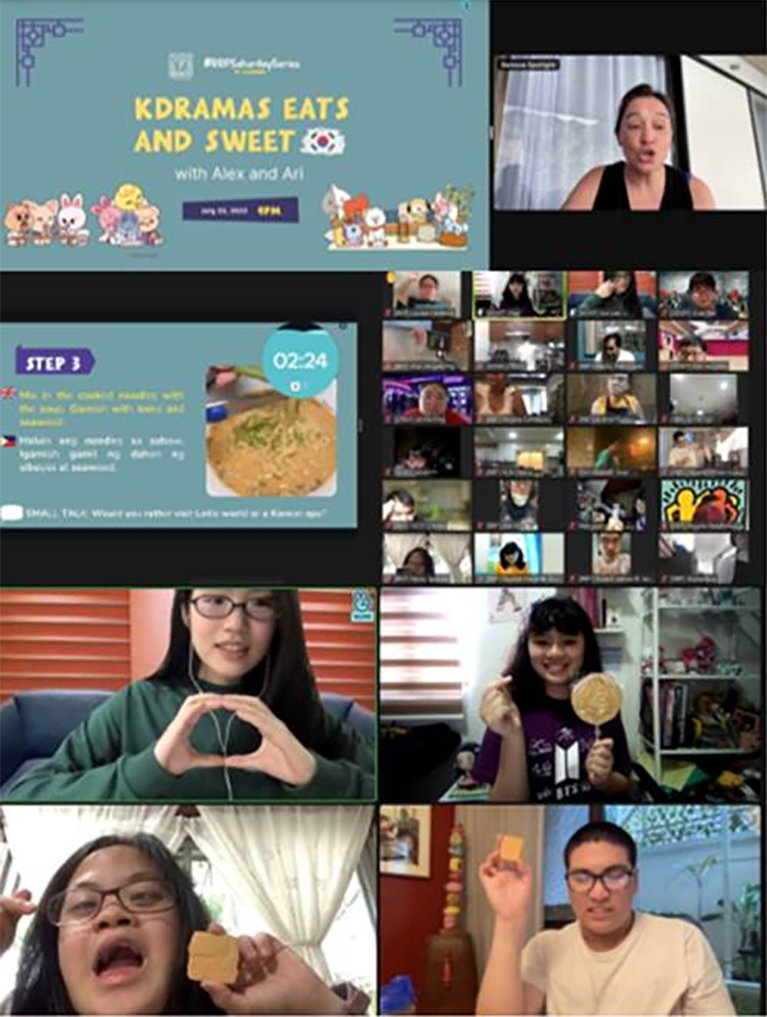 Best Buddies in Peru July group outing was a success! They held a fun picnic and made new memories.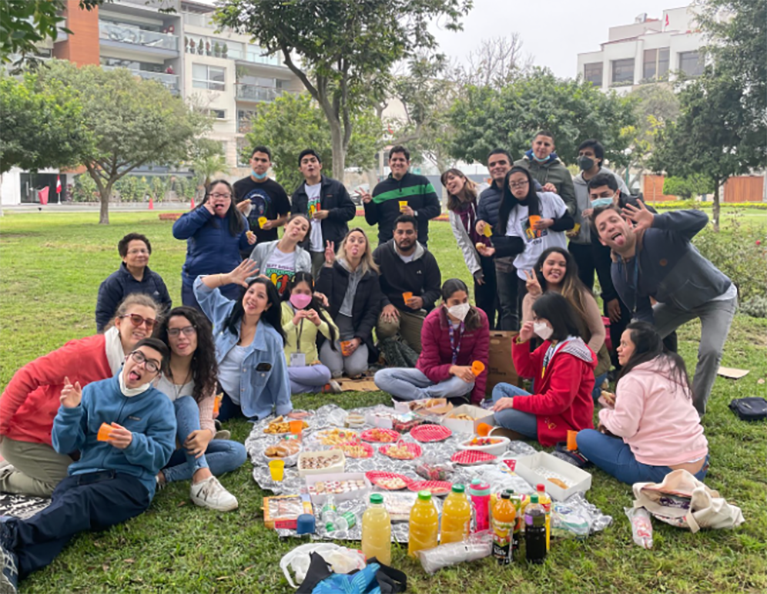 THE FIRST STEP HAS BEEN TAKEN TO BEGIN BEST BUDDIES TURKEY IN ESKISEHIR! Congrats Turkey on your efforts for expanding inclusion.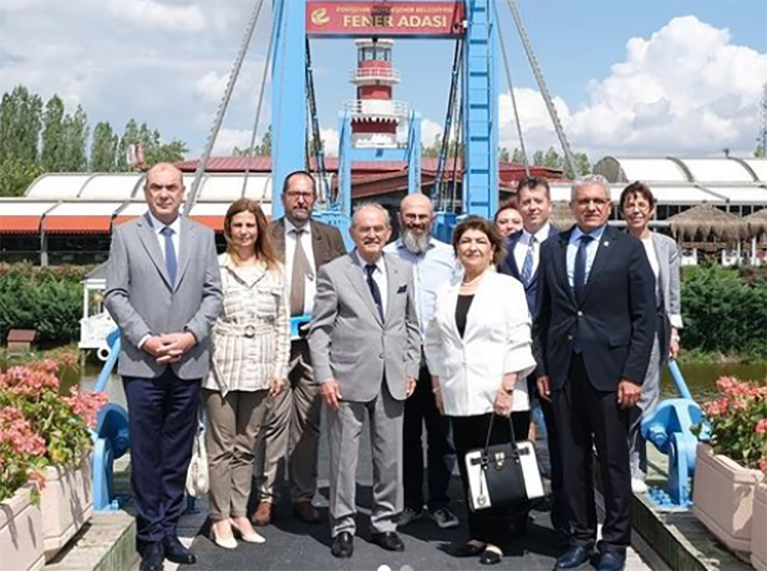 And the Bestie of the month goes to…
Alejandra Escobar, Country Director for Best Buddies Chile!
This month's Bestie Award goes to Alejandra Escobar, Country Director for Best Buddies Chile. Since 2013, Alejandra Escobar has led the inclusion movement for Best Buddies in Chile. Best Buddies Chile began with the Friendship Program in Santiago and, thanks to her leadership, has since blossomed to now offer the Best Buddies Jobs Program throughout the country. Alejandra spearheaded the Latin American regional initiatives and continues to add innovation to our organization. Best Buddies International is very lucky to have her on its team in Chile.

Tip of the month
Add personal touches to thank-you notes, e-mail correspondence, and appeals. Try taking a few seconds to hand-sign a thank-you card, writing personal letters to major donors, or including allies and volunteers in your decision-making. Simple steps can help with donor retention and will help build strong emotional connections that will last.
Fun Fact of the month!
There are no muscles in your fingers: Their function is controlled by muscles in your palms and arms.

Recorded Trainings on Google Drive