Celebrating Inclusion Figures
Susanna van Tonder is a Luxembourg disability rights activist, patient advocate and blogger. Van Tonder's first obvious symptoms of multiple sclerosis caused her to suffer a Grand Mal seizure in 2015. In 2016, exactly a year later, she was diagnosed with multiple sclerosis. This experience of being diagnosed with an incurable disease in her early adult years led van Tonder to work on inclusion and wider understanding of the needs for people with disabilities and patients affected by chronic conditions.
After attending an event in 2017 organized by the European Multiple Sclerosis Platform (EMSP) and Shift.ms for Young People affected by Multiple Sclerosis she started being involved in the patient community. In 2017, she joined Shift.ms' volunteer team called 'The Energy'. In 2018, she became a member of the board of the non-profit association Multiple Sclérose  Lëtzebuerg and a member of the EMSP's Young People's network. As the youngest board member of Multiple Sclérose Lëtzebuerg, youth engagement and reducing isolation are her main focus areas.
In early 2019 she joined the Higher Council for People with Disabilities (CSPH) in Luxembourg to complete Tilly Metz term on behalf of Multiple Sclérose Lëtzebuerg and those affected by multiple sclerosis.
In 2019, van Tonder created the M.S Brainy Campaign to "raise awareness of multiple sclerosis, and the diversity of those affected by MS. The campaign features the stories, and faces of those living with MS and what it may mean to live with MS. It operates under the hashtag #MoreThanBrain #MultipleSclerosis.Van Tonder maintains a blog describing her journey as a patient advocate.

HQ Announcements
2021 End-of-Year Report
The 2021 End-of-Year Report is now available to be completed online via the following link:
We kindly ask that you complete and submit this report by Friday, February 25, 2022. As a reminder, reporting is a requirement for international accreditation, as it contributes to measuring our global presence and impact in 2021. Please let us know if you have any questions. We will be happy to help you complete the questionnaire on time.

Monthly Events
Philanthropic Leadership: Engaging Board Members as Fundraising Ambassadors
This session will explore the role of the board in elevating fundraising activity and discuss effective strategies to recruit, engage, and deploy diverse board members as fundraising ambassadors. Participants will gain action-oriented strategies to empower their board members with the knowledge and tools to elevate fundraising activity and inspire greater financial support.
Thursday, January 20, 2022
2:30 p.m. EST: Register Here
7 Technology Trends Nonprofits Leaders Need to Know in 2022
This webinar will cover IT trends around cybersecurity, cloud and infrastructure, and collaboration, and actionable steps your organization can take to implement these trends and drive your mission forward.
Tuesday, January 25, 2022
12:00 p.m. EST: Register Here
Global Staff Webinar: Friendship Program
Join us for the first Global Staff webinar of the year!
Wednesday, January 26, 2022
9:00 a.m. CET / 3:00 a.m. EST: Register here
4:00 p.m. CET / 10:00 a.m. EST: Register here

Program Spotlight, Best Buddies Saudi Arabia
Best Buddies International is very excited to have partnered with ACCEL in the Kingdom of Saudi Arabia to launch BBKSA. This Winter, BBKSA will launch the friendship program with surrounding schools such as the American School and the British School. They look forward invoking inclusion throughout local communities. Check out some program highlights here.

Best Buddies in Social Media
Best Buddies in Bolivia ended the year with a fun day outdoors in the city of Cochabamba which included a group tour around the park, drawing exchange, and game of musical chairs.
Best Buddies in Malaysia held a "Create & Celebrate" gathering in partnership with What About Friendship UCSI. It was a great interactive session with lots of wonderful participation from peers, buddies and volunteers!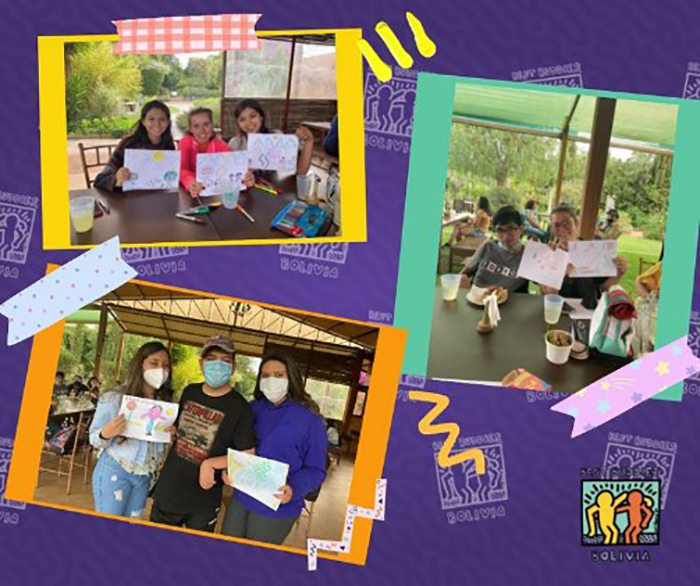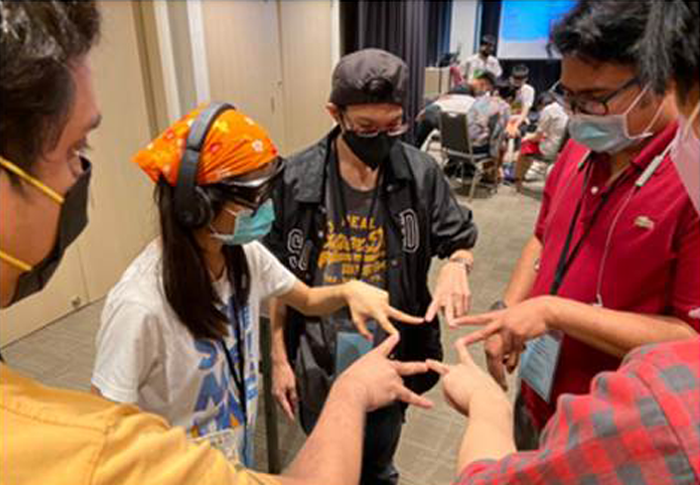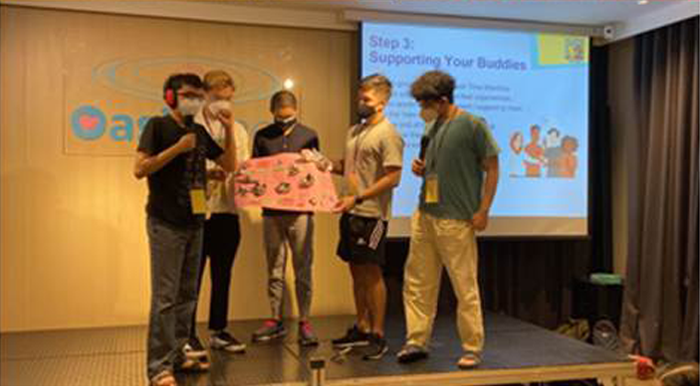 Best Buddies in Scotland ended their semester with a wonderful christmas party with pizza, reindeer hoopla, funky Christmas outfits, Charades & the best company.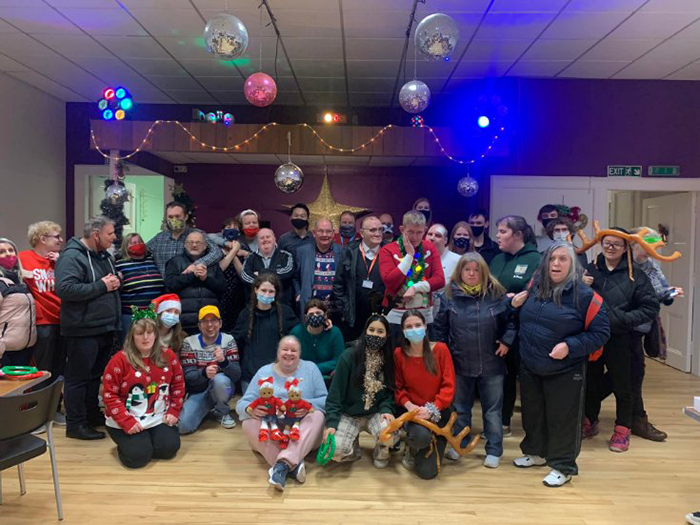 And the Bestie of the month goes to…
Elizabeth Tsui, Executive Director from Best Buddies Macao!
This month's Bestie award goes to Elizabeth Tsui from Best Buddies Macao. For the last seven years, Elizabeth has strategically formed alliances with host sites throughout the country and positioned BB Macao to be one of the most successful and engaging organizations for people with IDD. Despite certain setbacks, such as a competitive funding environment and Covid, Elizabeth has used her leadership and charisma to create a true sustainable impact in the community.
Congratulations Elizabeth! We are proud to have you on our team.

Tip of the month
It is the beginning of the year, a great time to remember to keep our mission statement alive and present in all that you do, instead of being a distant memory. Without that constant reminder, the day-to-day interpretation can meander away from the public and promised goal. Just because we do our jobs—as staff or board members—doesn't mean we live the mission as promised. Talk about it, consider it when decisions are being made, make sure that all—staff and board members—hold a shared understanding of that mission and serve it with passion.
Fun Fact of the month!
Did you know sharks pre-date both Saturn's rings and trees! Scientists have identified sharks have been around for over 400 million years, while trees only appeared on this planet 360 million years ago. Surprisingly, Saturn's rings formed merely 100 million years ago, making them the youngest of the three.

Recorded Trainings on Google Drive