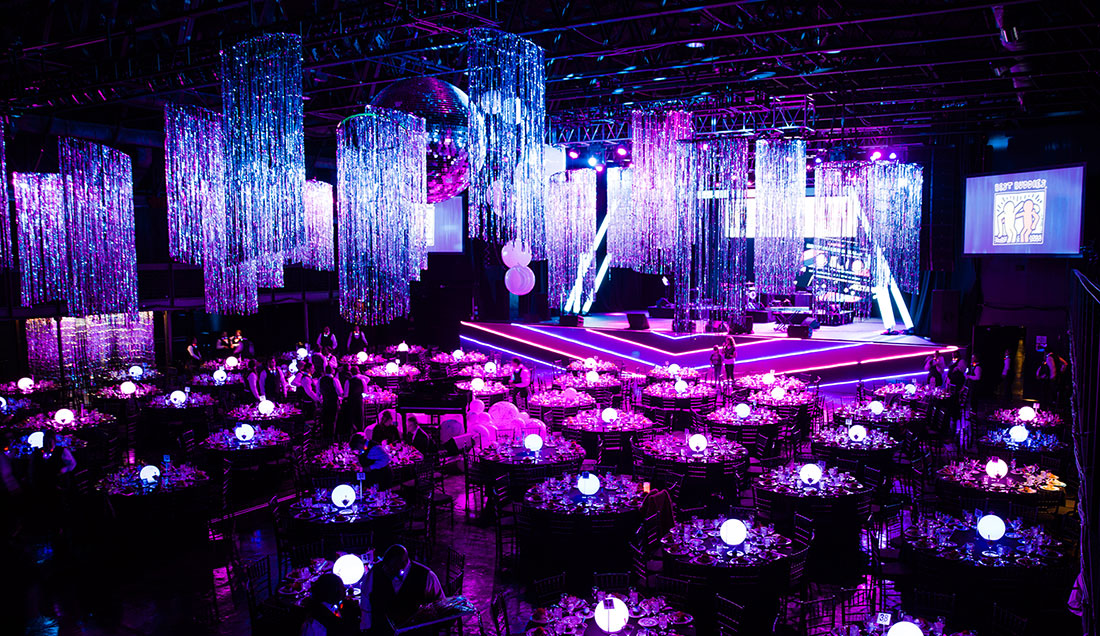 "It was a party that I had been looking forward to for weeks — the Best Buddies 2019 Gala, explained Billy Fong, Best Buddies supporter on Paper City Magazine. "When an invite proclaims "Party Like It's 1989!" with an image of a cassette tape, I'm immediately on board. My formative years were the '80s."
'The lineup of incredible performers and speakers kept everyone's attention on the stage. One of the first was Best Buddies Founder Anthony Kennedy Shriver, who spoke of his longtime passion and commitment to the organization. Recognizing the tremendous volunteer potential of university students, Shriver first inspired his college peers at Georgetown University to personally collaborate in expanding the realm of opportunities that people with IDD could experience. He then welcomed to the podium the honorary chairs, well-known philanthropists Jan Miller and her husband Jeff Rich, and Bill Durham.
Zachary Siegel, a senior at Lebanon Trail High School and president of the Best Buddies chapter on his campus, also gave a shout out to the crowd and thanked them for their support. He went on to share the story of meeting his best friend, Jace Nyland Rathke.
Performers that got the audience pumped for the night and the cause included Bebe Winans and Korean Soul. Carsen Lundgren sang "Happy Birthday" and "Tennessee Whiskey" with Mars Hill. Rex Lewis Clark, who is blind and autistic, played the piano and Marla VanHoose performed with Mars Hill.'