Best Buddies International Supports the Entire Community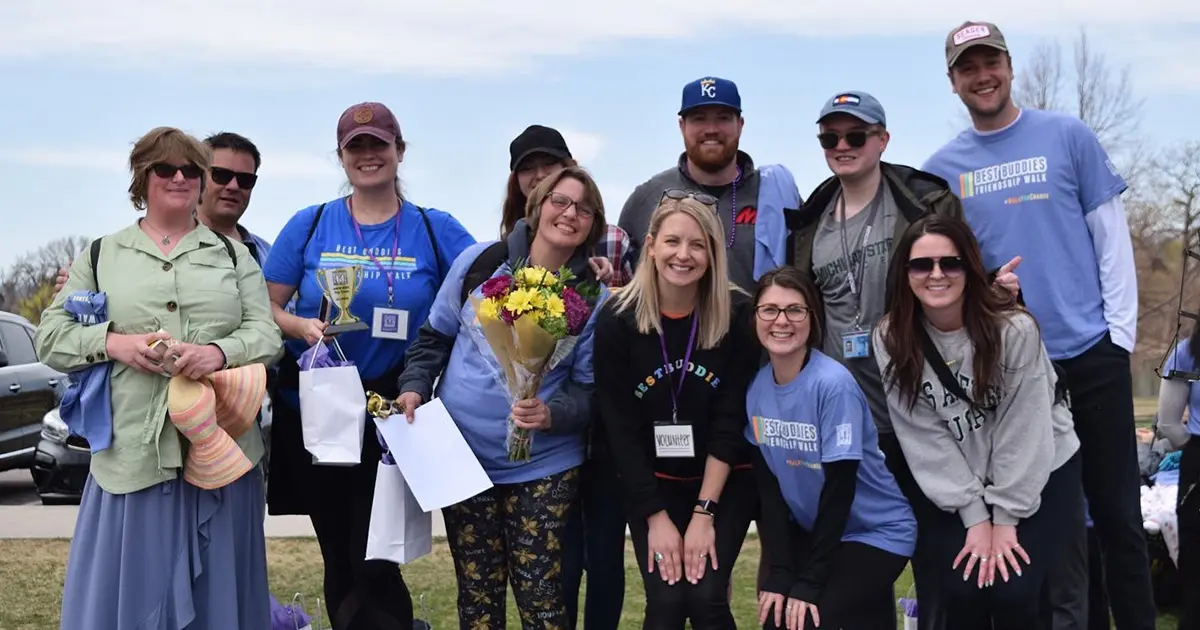 On February 16, 2023, Today.com covered a story about a mother, Donna Herter, who grew increasingly concerned that her adult son, Christian, with Down Syndrome, was suffering from loneliness. She longed for him to have a buddy in his network who would visit with him regularly, play video games with him and help him to feel valued. In her desperation, she posted an ad on Social Media to recruit a friend whom she would pay to be a buddy to her son. To her surprise, her post was shared over 6,000 times all over the world, causing her to quickly realize that the problem of loneliness and social isolation wasn't only a problem her son faced, but an issue for many children, with parents commenting on her post that they too longed for a buddy for their child.
Approximately 75% of adults with intellectual and developmental disabilities (IDD) live in the community with parents and other family members. A survey by Family and Individual Needs for Disability Supports (FINDS) discovered that "52% of caregivers spend at least 40 hours a week supporting their family member with IDD." Additionally, the survey revealed "serious concerns" from most caregivers about the future of their loved ones with 78% reporting the fear that the person with IDD will be lonely or socially isolated. This fear is rooted in the fact that on average, individuals with intellectual and developmental disabilities have a network of 3 people, with one being a paid caregiver, while non-disabled individuals have a network of 125. Moreover, "of young adults with developmental disabilities, 85% say they feel lonely most days." https://covey.org/loneliness/
Best Buddies programs have recognized the growing public health threat of loneliness and since 1989 have been working in our communities to implement a cure. Our goal is to provide a bridge to build long lasting, peer to peer, connections that ultimately benefit not just the individual with IDD and their friend, but also the caregiver.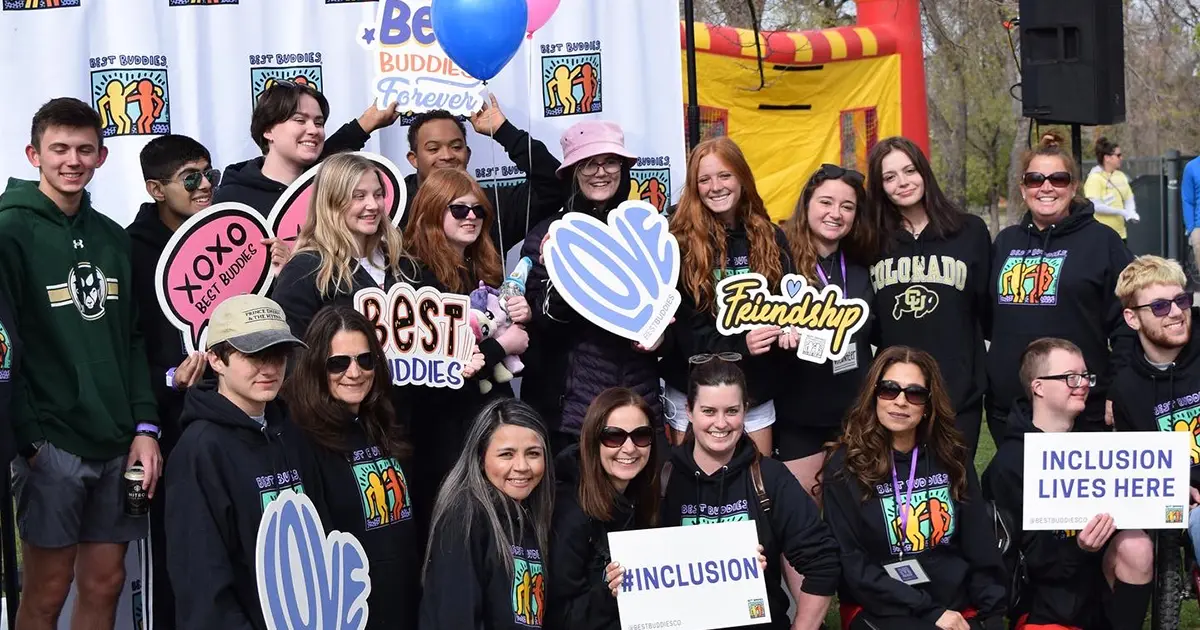 Recently Best Buddies in Colorado spoke to Rashmi Talwar, mom to State Ambassador, Shivam Talwar, to discuss how Best Buddies programs have impacted their family, and specifically, her as a caregiver. She told us, "For a parent, finding people that truly want to understand your child, want to be there and genuinely care to spend time with your child, seems impossible. Best Buddies has opened those doors for not just me but many, many parents. We struggle with trusting people with our precious and innocent children within the world, but organizations like Best Buddies have given parents like me, the hope and sense of security that our children too can be accepted and truly happy with others."
Best Buddies in Colorado has a tagline of providing engagement and friendship "For ages 5 to forever." We seek to create social interactions for all abilities and all ages and have implemented this model successfully, worldwide, for over 30 years!
We invite you to explore how Best Buddies International can support your loved ones, and yourself today. Email us at Colorado@BestBuddies.org and follow us on Instagram @BestBuddiesCo or on Facebook at facebook.com/bestbuddiesco