20th Annual Best Buddies Leadership Conference 2023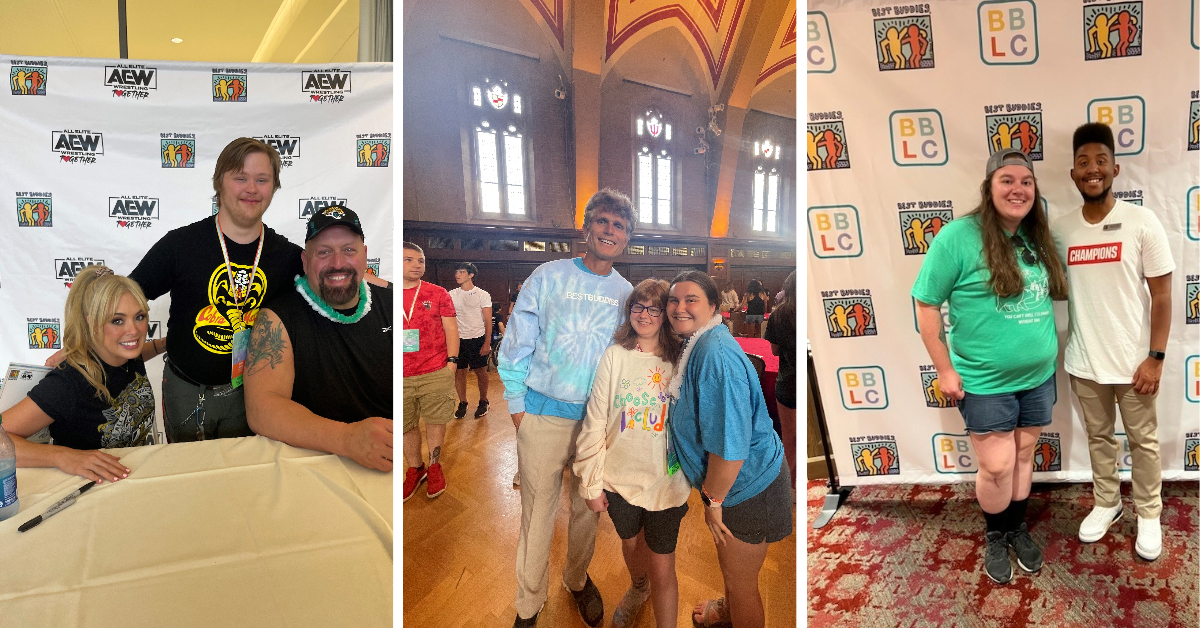 Best Buddies Leadership Conference (BBLC) unites Best Buddies leaders, volunteers, and community advocates from around the world to imagine, create, lead, and empower the future of the disability inclusion movement. Over the past 20 years, BBLC has inspired and prepared thousands of the organization's leaders to be strong and passionate forerunners as they promote the mission of Best Buddies and bring about social change in their local schools and communities.
After a three-year absence due to the COVID-19 pandemic, this year's conference was back in person at Indiana University in Bloomington from July 21-24, 2023, with the theme of "Reunited for Inclusion."
Best Buddies in Colorado had a delegation of 11 students, advisors, ambassadors, and community leaders from our middle schools, high schools, colleges, and citizens chapters in attendance. During this weekend of leadership, participants learned how to:
Recruit members and generate interest for local chapters
Prep for and host successful events
Advocate for and elevate the IDD community
And so much more!
This conference experience offered our attendees unique opportunities to learn from professional presenters, participate in small group discussions, engage with Best Buddies staff, and spend time with peer leaders from different schools, states, and countries. One Colorado delegate noted that this was her favorite part, stating "It was so good to get people together who share the same passion and just get to talk." She continued to say that her specific group of student leaders from one of the sessions is still in communication today, sharing ideas and encouragement across the country through social media and group chats!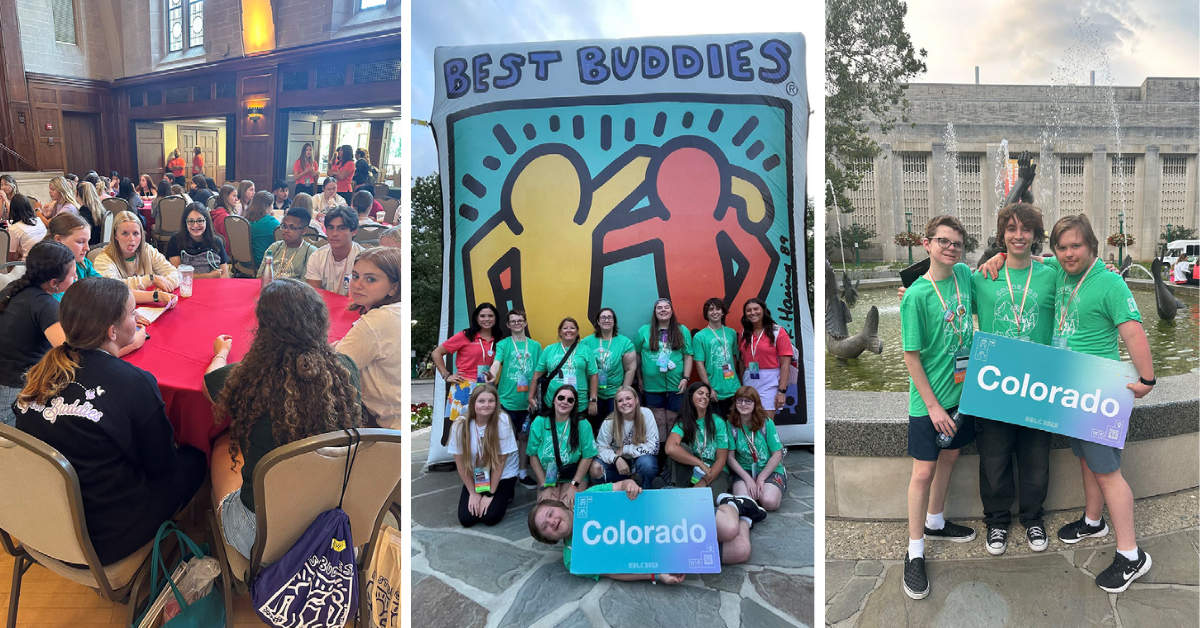 BBLC celebrated the incredible impact volunteers with and without IDD are making in the world because of their leadership and commitment to the Best Buddies mission. "Every time I go to BBLC, my love and dedication for this mission is reignited" another Colorado attendee wrote about her experience capturing what was seen in all delegates leaving the conference – passion, determination, excitement, and genuine friendship. This conference opportunity is so important for the leaders in our community because it encourages personal development in a way that is fun, informative, and generates enthusiasm to drive our mission forward and continue advancing inclusion in our areas upon returning home.
In addition to interactive education sessions and workshops, conference attendees also had the opportunity to participate in fun and engaging entertainment activities in the evenings. These events included a high-energy pep rally around inclusion with an integrated celebrity basketball game on Saturday, July 22, at the iconic Simon Skjodt Assembly Hall, which featured the Indiana Pacemates, stars from All Elite Wrestling, cast members of the film Champions, and Anthony K. Shriver himself! On Sunday, July 23, participants were invited to a Festival of Friendship that featured dancing, karaoke, a movie screening, friendship-bracelet making, bowling, and more.
Best Buddies in Colorado is so proud and grateful to this year's conference attendees for their continued commitment, engagement, and excitement for our mission. Thank you to our Colorado delegation for representing our state. The growth and success of Best Buddies in our communities would not be possible without their ongoing support and leadership!
To discover how you can join us for next year's Best Buddies Leadership Conference, please email us at Colorado@bestbuddies.org.