Celebrating #NDEAM, "The Right Talent, Right Now"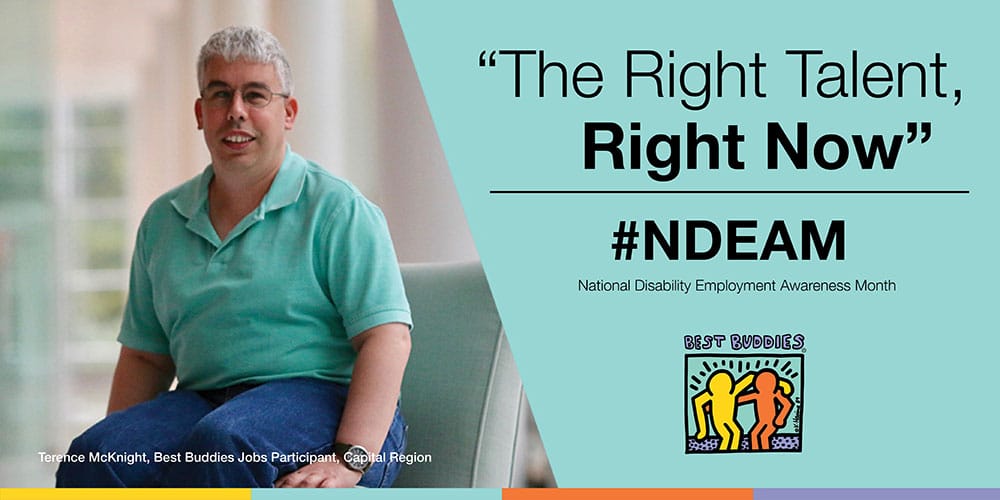 Dear Best Buddies Family,
Observed annually in October, National Disability Employment Awareness Month (NDEAM) celebrates the monumental contributions of employees with disabilities and highlights the importance of inclusive workforces. This year's theme – "The Right Talent, Right Now" – perfectly embodies the life-changing work that we are doing here at Best Buddies to integrate people with intellectual and developmental disabilities (IDD) into the workforce and strengthen our entire economy.
Despite our incredible accomplishments thus far, there is still so much work to be done. Right now, we have to do more for the right talent: Currently, 81% of adults with developmental disabilities do not have a paid job in the community. We must do more to ensure that individuals with IDD have the opportunity to earn an income of their own, work in an environment alongside others in their communities and contribute their talent and gifts to the rest of the world.
This appalling statistic inspired the upcoming campaign Delivering Jobs, that seeks to create pathways to one million employment and leadership opportunities by motivating and equipping employers to hire this qualified, untapped labor force, engaging the public to foster inclusive communities and preparing this community for employment.
Our Best Buddies Jobs participants add significant value to the workforce, including offering diverse perspectives for organizational success and fast-tracking progress towards equitable and sustainable development. Best Buddies Jobs program has participants employed full time who each have the potential to earn a total income upwards of $1 million over 30 years and contribute $250k in taxes back into the economy.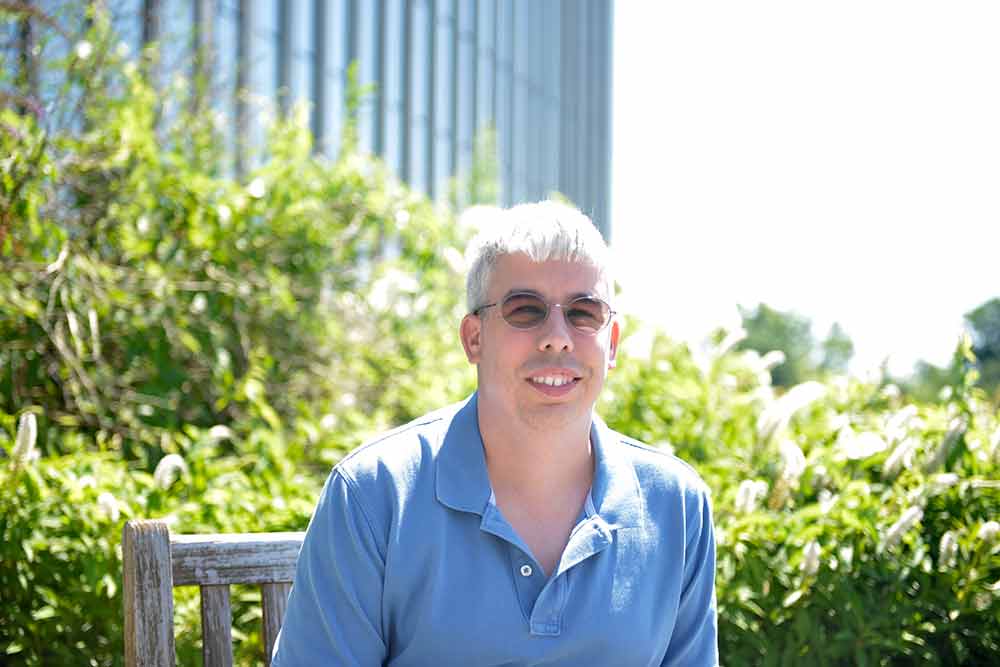 One of those Best Buddies Jobs participants is Terence McKnight from Best Buddies in Virginia and Washington, D.C. (Capital Region). Terence works on the Gannett People Team as an associate human resources coordinator and will celebrate his 15th work anniversary this year. Gannett's Chief People Officer Dave Harmon says:
"Terence has been a tremendous asset to our Gannett People Team. He is positive, fastidious in his work and fun to be around. From day one, Terence has brought the team closer together, renewed our sense of purpose, and helped us appreciate the little things. In addition, Terence has been diligent in completing all of his work … and is a model of efficiency and time-scheduling. Terence has also rallied our team to eat together daily in our lunchroom – which has had ancillary benefits as it relates to team cohesiveness."
Terence's inspiring story shows us that employers who hire individuals with IDD benefit just as much as our participants, who, like Terence, break barriers by working hard and showing the world their talent. Join our global movement right now by supporting Best Buddies Jobs as we work to create more employment opportunities for the right talent. Now let's get to work!
In friendship,
Anthony K. Shriver
Founder, Chairman & CEO
Best Buddies International