Carnival Cruise Line Increases Commitment to Best Buddies Programs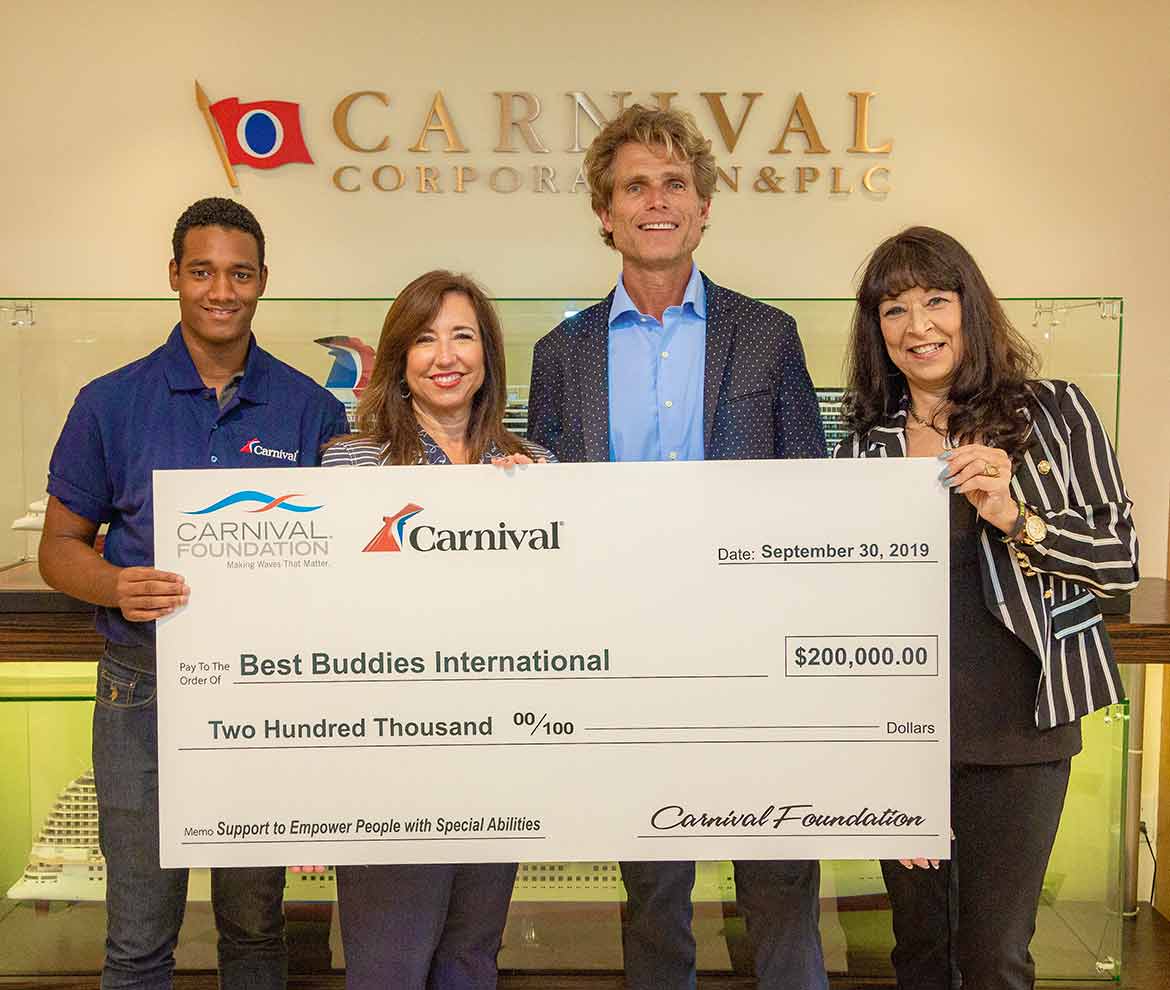 October 14, 2019 – Earlier this month, the Carnival Foundation welcomed Best Buddies International's Founder, Chairman and CEO Anthony K. Shriver to its worldwide headquarters in Doral, FL to celebrate the two organizations' 23-year partnership. For the first time in the history of our relationship, Carnival doubled its financial commitment to Best Buddies International and hosted a check presentation to commemorate the occasion.
"For the last 23 years, Carnival has had a front-row seat to watch Best Buddies grow to impact more than 1.3 million people worldwide with special abilities," remarks Linda Coll, executive director of the Carnival Foundation. "During this time, we have been inspired by the resources, programs and just pure kindness extended to a population of people who are sometimes undervalued."
Since 1996, Carnival has generously donated over $1.4 million to further Best Buddies' mission of inclusion. Its sponsorship supports the organization's annual national events, including the Best Buddies Challenge: Hearst Castle, the Best Buddies Miami Gala, and for the first time, the 2020 Best Buddies Challenge: Hyannis Port.
For the future, Coll says, "We hope to continue to partner with Best Buddies as its impact increases to two, five, 10 million people worldwide through its services and programs. I'm confident our partnership will grow and evolve because Carnival Foundation is always seeking innovative opportunities with our partners to increase the impact of every dollar donated in order to uplift more people in our communities."
Carnival is also leading the way forward in the employment of individuals with intellectual and developmental disabilities as an employer partner. Carnival Cruise Line President Christine Duffy explains that "in addition to Carnival Foundation's $200,000 grant, it is also an honor to see our partnership advance this year with Carnival Cruise Line as an employer in the Best Buddies' Job Program."
Yoel Gallo, a Best Buddies Jobs participant, was hired at Carnival in November 2018 as a full-time internal distribution clerk. "This is my first real job. I've learned how to be a problem solver, how to communicate with people, and how to be professional," said Gallo. "Also, because I work in the mailroom and receiving department, I've learned a lot about shipping services and companies."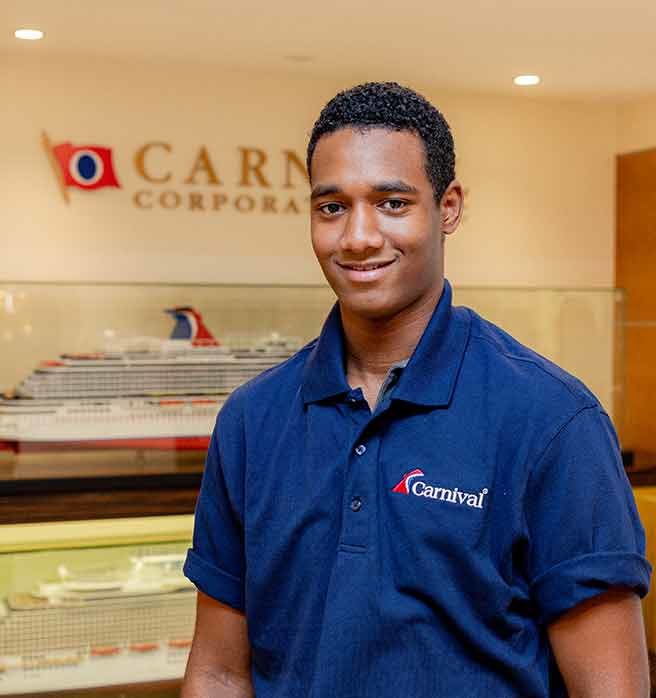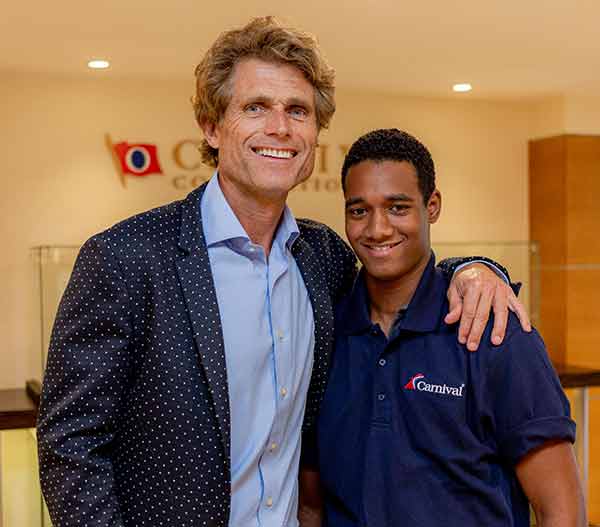 "Yoel is someone who is always kind and hardworking," said Duffy. "As an internal distribution clerk in our office services department, he interacts with all departments in our headquarters, and he has the people skills and personality to get along with everyone and do his job efficiently."
"My life has changed a lot because I did not have a job before this one," said Gallo. "Now, I am making money, which allowed me to buy a car and help my parents pay bills. This job has also helped me improve my social skills because I interact with so many people on a daily basis."
Best Buddies' partnership with Carnival Foundation continues to provide opportunities internationally for individuals with intellectual and developmental disabilities. We're grateful for our corporate and employer partners as we work together towards a more inclusive workforce and society at large. The investment of our generous supporters provides support for all programmatic efforts, including leadership training, employment pathways for people with intellectual and developmental disabilities, one-to-one friendships and inclusive living, as well as mentoring opportunities, sponsorship to national events and the overall expansion of Best Buddies programs.