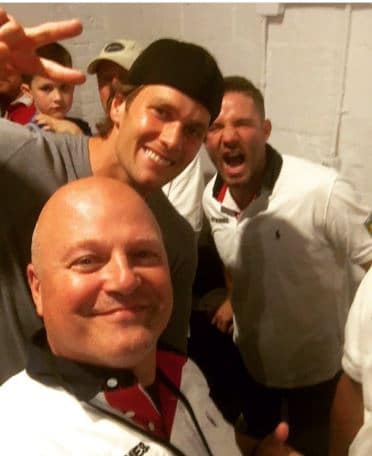 Celebrities, politicians, and Patriots players past and present took the field at Harvard Stadium for Tom Brady's Football Challenge on Friday night.
The annual charity game benefits Best Buddies International, a nonprofit founded by Anthony Kennedy Shriver which empowers and helps create employment opportunities for people with intellectual and developmental disabilities.
While the event was all in good fun, homegrown stars Maria Menounos and Michael Chiklis definitely came to play against the collection of New England's finest, including Danny Amendola, Tedy Bruschi, and Rob Ninkovich.
As a diehard Patriots fan, Menounos was thrilled to finally catch a pass from Brady at this year's game, calling the experience "pretty epic."