Introducing Our 2023-2024 VA & DC State Ambassadors!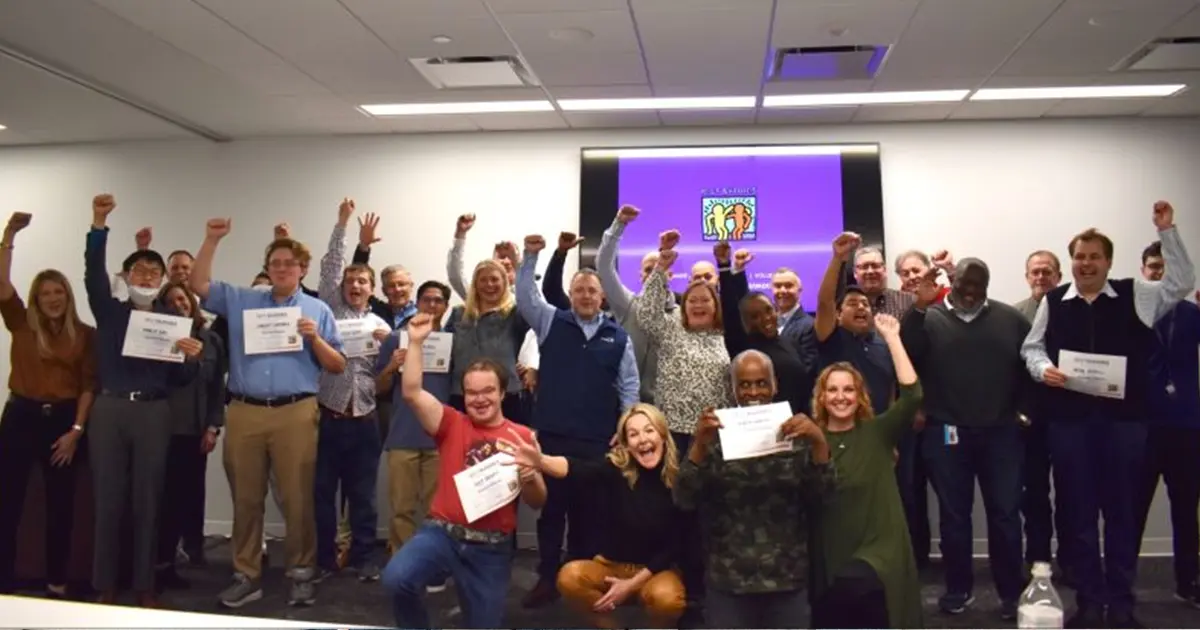 We are super proud to announce this year's group of State Ambassadors! Each of these individuals has shown a dedication to the mission of Best Buddies, and we are proud to work alongside them! Our State Ambassador term began at the start of May and will continue through the 2024 Friendship Walk. We have already hit the ground running and have had many trainings and events to make this year the best it can possibly be!
Our Ambassadors have taken part in a variety of public speaking and professional development trainings. This year, we have already paired with multiple organizations to do exercises on elevator pitches and interviewing. We have also tabled at many events to spread the word about our mission and programs, and our ambassadors have had major public speaking opportunities. We are always on the lookout for folks who want to volunteer at our Ambassador trainings, so please reach out if that might be you!
The Best Buddies Ambassadors program offers people with and without intellectual and developmental disabilities training to gain a wide variety of professional development skills and to successfully advocate for themselves, their peers, and the Best Buddies mission of inclusion in schools, communities, and workplaces. Ambassadors become informed, engaging leaders by developing the skills to professionally share their life stories, promote Best Buddies programs, network, and advocate for diversity and inclusion.
Not Pictured: Minkee Kim.
Peter Weber
Hannah Doskey
Hannah Bourlakas
Bobby Whalen
Alex Dell'Atti
Jaxson Zimmerman
Clay Weintraub
Zayd Anwarzi
Jenny Holden
AC Heigl
Amar Malik
Kaitlin Anderson
Abby Criswell
If you have any questions or want to get involved, please reach out to Caroline Fleury CarolineFleury@bestbuddies.org and Claire Pascocello ClairePascocello@bestbuddies.org