Best Buddies Day at the Ballpark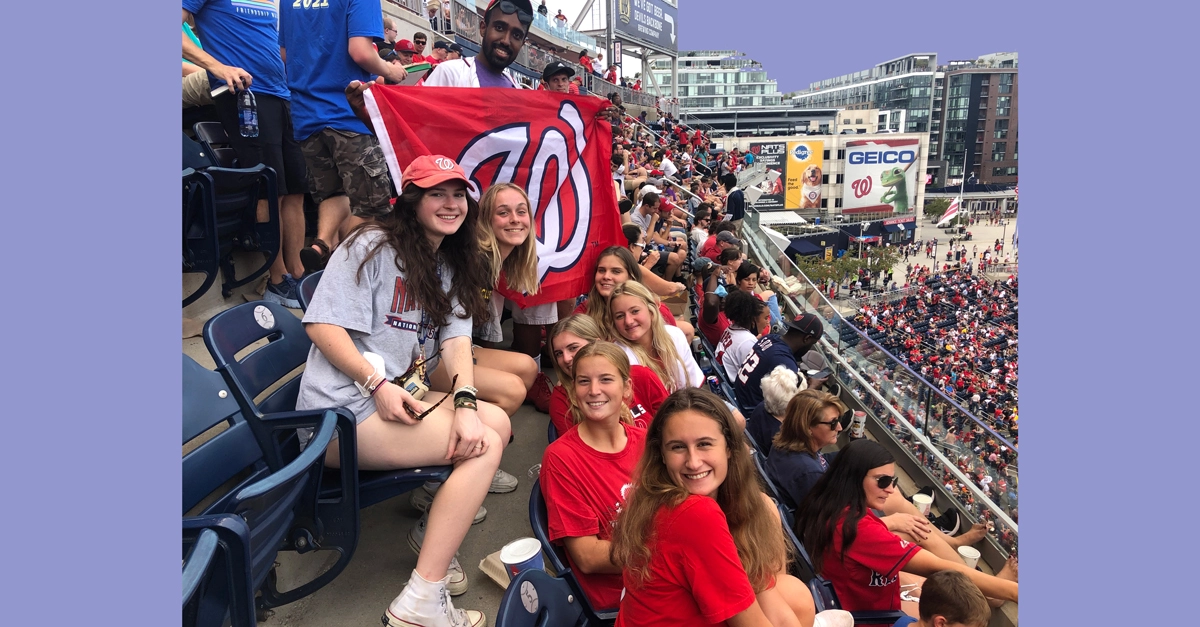 Saturday, June 11th
Game starts at 4:05 PM
Nationals Park: 1500 S Capitol St SE, Washington, DC 20003
Join Best Buddies VA & DC for a day watching the Nationals play the Milwaukee Brewers on June 11th at 4:05 PM at Nationals Park. We will all be seated in the same section for the game and the Nationals events team has very kindly offered us tickets in sections 305 & 306 at the discounted price of $27.
Get Tickets
A portion of the proceeds will benefit our mission and support our friendship chapters.
Best Buddies in Virginia and Washington, D.C. offers One-to-One Friendship, Integrated Employment, Leadership Development, and Inclusive Living programs for individuals with and without disabilities. Best Buddies to invite all school chapters, citizens, jobs, living and volunteers to come together as a community and celebrate this year's successes and look forward to a new school year!
Should you have any questions, contact NicoleCalvert@bestbuddies.org.