Virtual Parent Sessions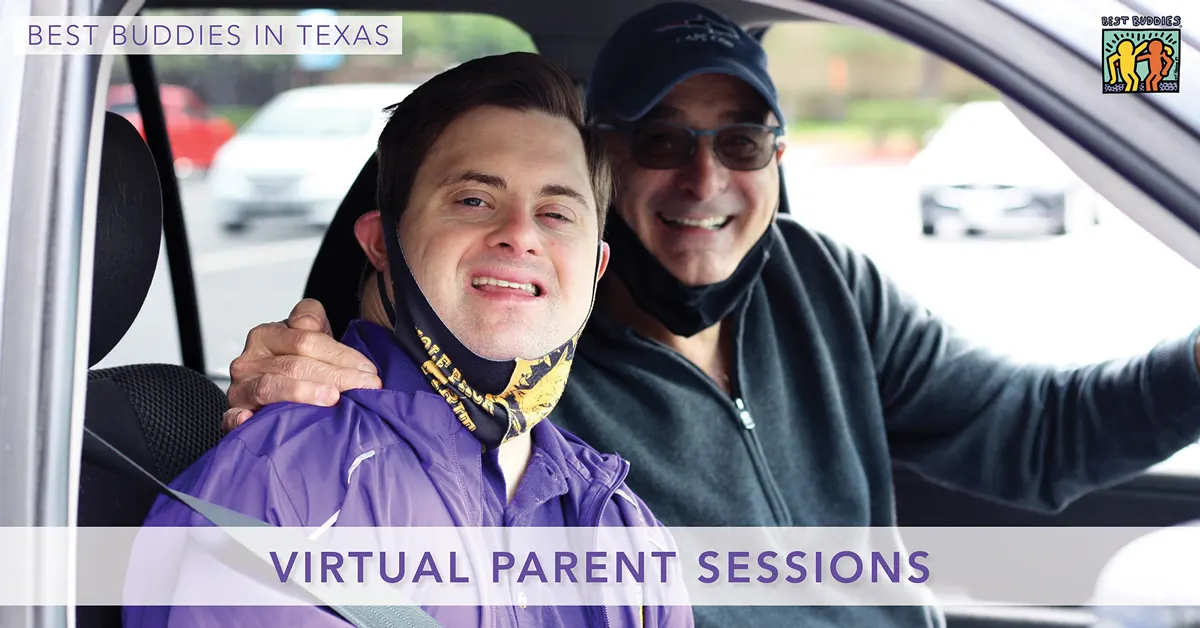 Calling all parents! Join us for a series of Virtual Parent Sessions to network with other parents, connect with the Best Buddies in Texas team, and dive into conversations about parenting children and adults with intellectual and developmental disabilities. These sessions will be open to all parents, guardians, and family members.
Please register for each session you would like to attend, and a Zoom link will be sent to you.
If you have any questions, please reach out to Joaquin Escalante at joaquinescalante@bestbuddies.org.
Higher Education
Wednesday, March 23rd
6 PM CDT
If you would like to know what steps you can take to get your child ready for college as well as what the process would look like for someone with IDD, please join us for this session. We will have representatives working in higher education on to explain and answer your questions.
Independent Living
Wednesday, April 13th
7 PM CDT
Independent living can cover a variety of topics, and for this session, we will be focusing on what an independent living facility provides for your child if they chose to utilize its services when they become an adult.
Employment
Wednesday, May 11th
7 PM CDT
This session will cover the topic of finding employment for your child. A representative of our Jobs program will be on the call to discuss what this process looks like. We will also have other guests that will be able to speak about their experience hiring individuals with IDD.