Virtual Parent Sessions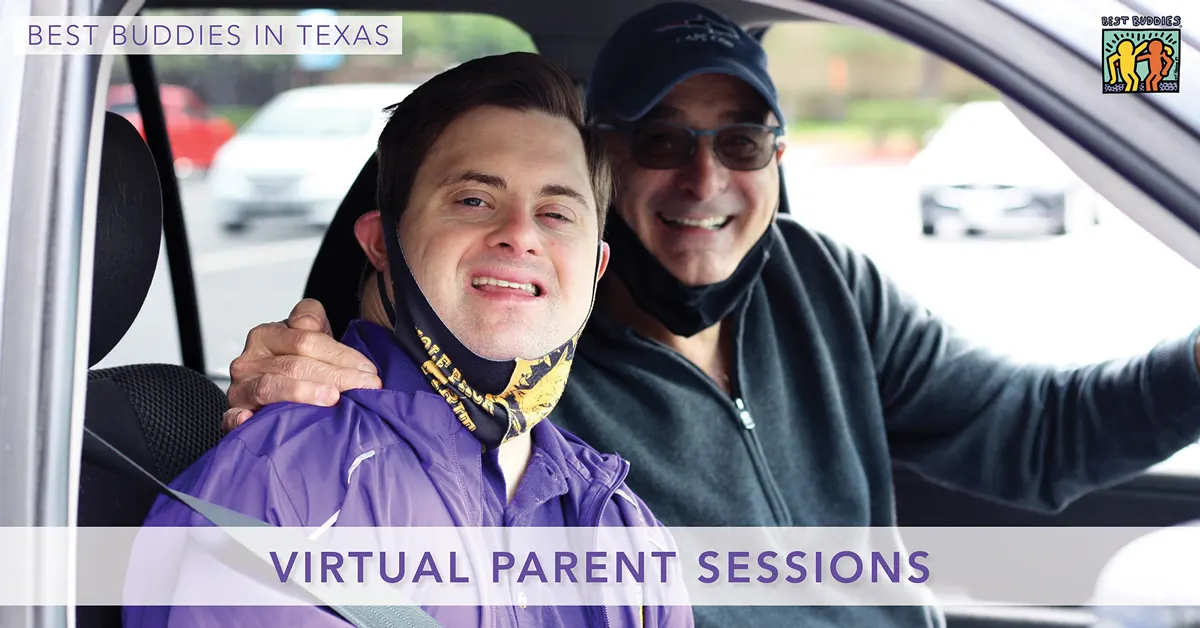 Calling all parents! Join us for a series of Virtual Parent Sessions to network with other parents, connect with the Best Buddies in Texas team, and dive into conversations about parenting children and adults with intellectual and developmental disabilities. These sessions will be open to all parents, guardians, and family members.
Please register for each session you would like to attend, and a Zoom link will be sent to you.
If you have any questions, please reach out to Victoria Jones at VictoriaJones@bestbuddies.org.
Tips for Launching Your Loved One into Adulthood
Tuesday, September 12th
12 PM CDT
As special needs children transition to the teen and young adult years, their needs change significantly. You can prepare your child (and yourself) for a successful transition to independence. Special Needs Financial Planner Allison Schaberg will help you understand the key steps you can take to make the transition as smooth as possible.
Preparing for Employment
Tuesday, October 10th
12 PM CDT
You'll hear from our very own Employment Consultant, Maurice LaFontant. Employment can seem tricky, but in this session, we will discuss how to get started and what you can do to help your loved one find meaningful employment.
Using Technology to Transform Transition
Tuesday, November 14th
12 PM CDT
In this session, we will talk about navigating the complex process of transitioning from pediatric to adult-based care with special guest speaker, Amy Fuchs from EasterSeals Houston.
Key to Success for Divorced Families
Thursday, April 4th
6 PM CDT
Divorce is hard, but divorce involving a child with a disability is even harder. Do you wish you had strategies and insights to help you overcome the overwhelm and navigate the complexities of a special needs divorce, to feel confident you are doing all you can to advocate for your family? In this session, you will hear from MaryAnn Hughes from Special Family Transitions who will help you transform from being overwhelmed by the complexities of special needs divorce to successfully and confidently advocating for your disabled child's needs, security, and well-being so your entire family can thrive!