Virtual Parent Sessions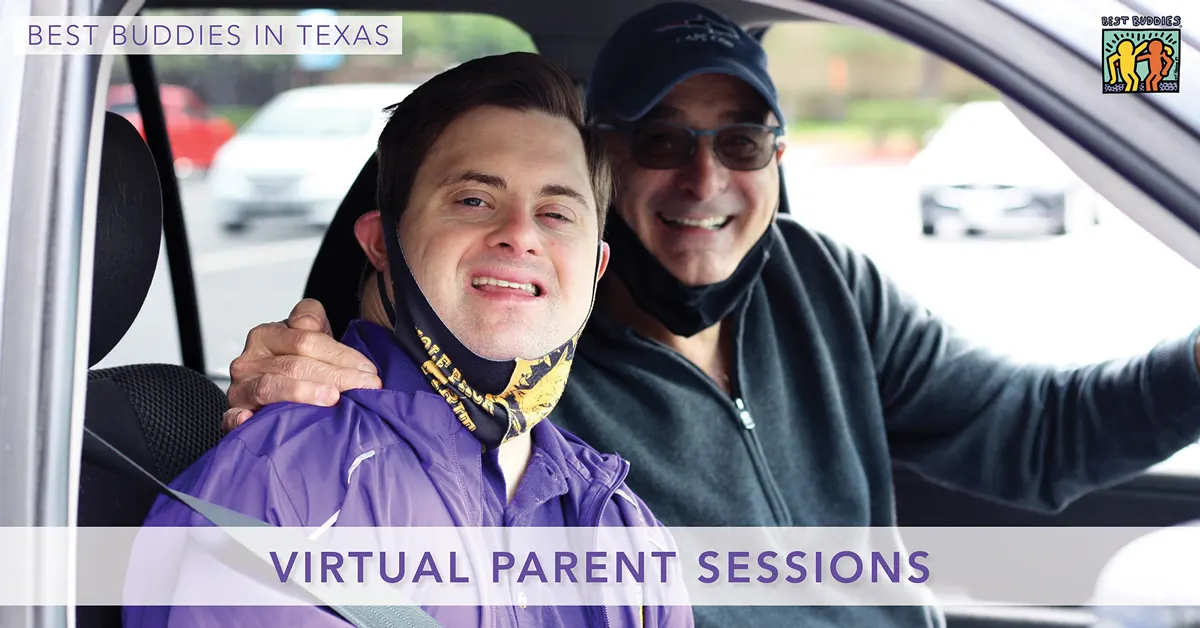 Calling all parents! Join us for a series of Virtual Parent Sessions to network with other parents, connect with the Best Buddies in Texas team, and dive into conversations about parenting children and adults with intellectual and developmental disabilities. These sessions will be open to all parents, guardians, and family members.
Please register for each session you would like to attend, and a Zoom link will be sent to you.
If you have any questions, please reach out to Victoria Jones at VictoriaJones@bestbuddies.org.
Employment
Monday, February 13th
12 PM CDT
This session will cover the topic of finding employment for your child with an IDD. A representative from our Jobs program will be on the call to discuss what opportunities are available in Texas and provide insight on the Best Buddies Jobs Program.
Transition Resources and Extra Curriculars
Tuesday, March 7th
6 PM CDT
We will be presenting information on transition resources and information for those with IDD and inclusive extra cirricular activities.
Future and Financial Planning
Tuesday, April 4th
12 PM CDT
This session will provide information and resources that will help you plan for your child's future. This will include information to start planning financially and set goals geared towards your child's independence.
Social Security Income and Benefits
Tuesday, May 2nd
12 PM CDT
This session will cover information regarding social security income and benefits: eligibility, resources, applications, etc. We will have someone who works with the IDD community to guide and explain SSI and benefits to the parent of those with IDD.