Three ways to get involved with Champion of the Year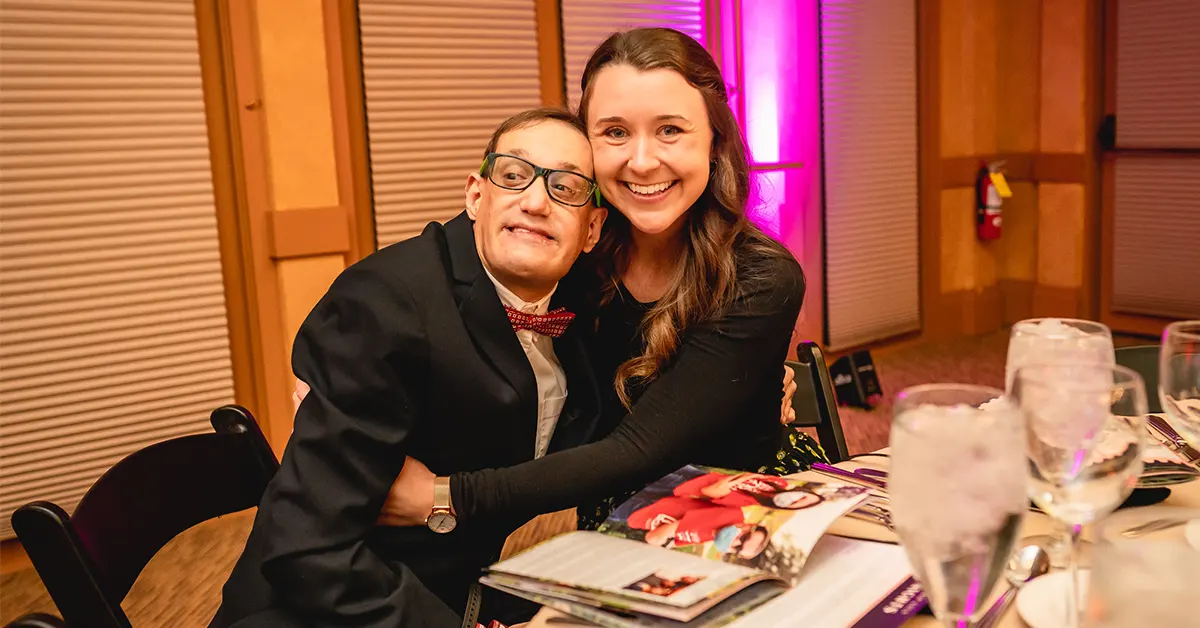 The Best Buddies Champion of the Year season is right around the corner, and there are countless ways to get involved and show your support for the Best Buddies mission of inclusion! Check out the top three ways below.
But first—what is Champion of the Year? Best Buddies Champion of the Year is a competitive fundraising campaign that unites and recognizes the community's most active leaders of inclusion. Our Champions are advocates for the Best Buddies mission and will generate countless opportunities for friendships, jobs, leadership development and inclusive living for people with intellectual and developmental disabilities (IDD). At the campaign's conclusion, we will celebrate at the Best Buddies Champion of the Year Gala to honor the Champions' collective impact and name the ultimate Champion of the Year.
See how you can get involved below!
Nominate a Champion (or become one yourself!)
Anyone who is passionate about the Best Buddies mission of inclusion can be a Champion of the Year candidate. This list includes business leaders, passionate students, community leaders, parents, siblings, volunteers, or simply anyone who is excited to leverage their network to raise funds and awareness for a fantastic cause.
Serve on a committee
Our Champion of the Year committee members are the people who make our events possible. Committee members are passionate individuals who help the event come together by volunteering their time to working on event logistics, sponsorships or auction items, publicity, and more. If you want to get involved with Best Buddies but aren't sure where to start, join a committee!
Attend the event (or sponsor it!)
The Champion of the Year Gala is a celebration of the Best Buddies mission of inclusion and our incredible Champion candidates who help make it possible. Join us as we eat, drink, and celebrate, all in honor of creating a more inclusive world. We have individual tickets, tables, and sponsorships available, and trust us, you won't want to miss this fun night of celebration!
If you are interested in any of the above opportunities, let us know by reaching out to the Best Buddies team at texas@bestbuddies.org.
To learn more or purchase tickets to our Houston, North Texas, or Central Texas Champion of the Year events, visit bestbuddieschampion.org.