Samba and Sparkles Kick-Off Party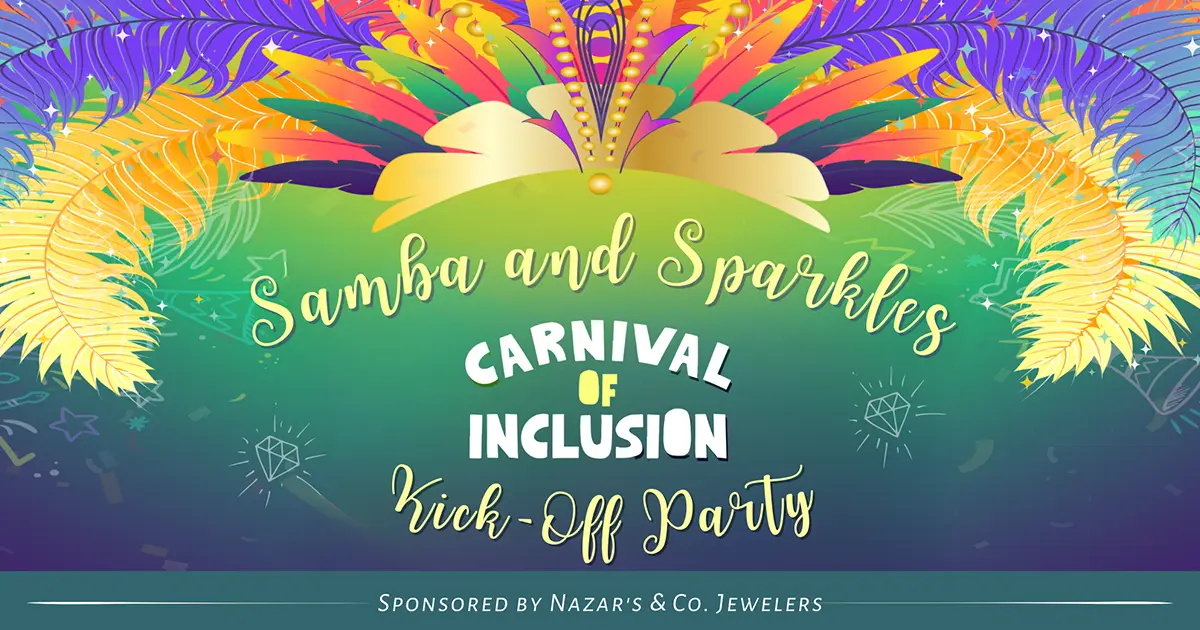 Come GEM it up with us and kick off the Houston Champion of the Year season at the Samba and Sparkles Kick-off Party, sponsored by Nazar's & Co. Jewelers, and hosted by event committee members, Kat Kearns and Gregg Harrison, and celebrity host, Carl Lewis and Family.
You will have the opportunity to meet our incredible Champion of the Year fundraising candidates, and connect with the Best Buddies community in Houston, as we get ready for the Carnival of Inclusion Gala in November. There will be light bites provided by Phoenicia Speciality Foods, complimentary drinks, raffle items, and a chance to win a gemstone donated by Nazar's. You do not want to miss out on this extravagant evening!
Should you have any questions, contact JulieGarza@bestbuddies.org.
Wednesday, September 27th, 2023
6:30 PM – 9 PM
Nazar's & Co. Jewelers
4901 Richmond Ave.,
Houston, TX 77027