Congratulations USC Beaufort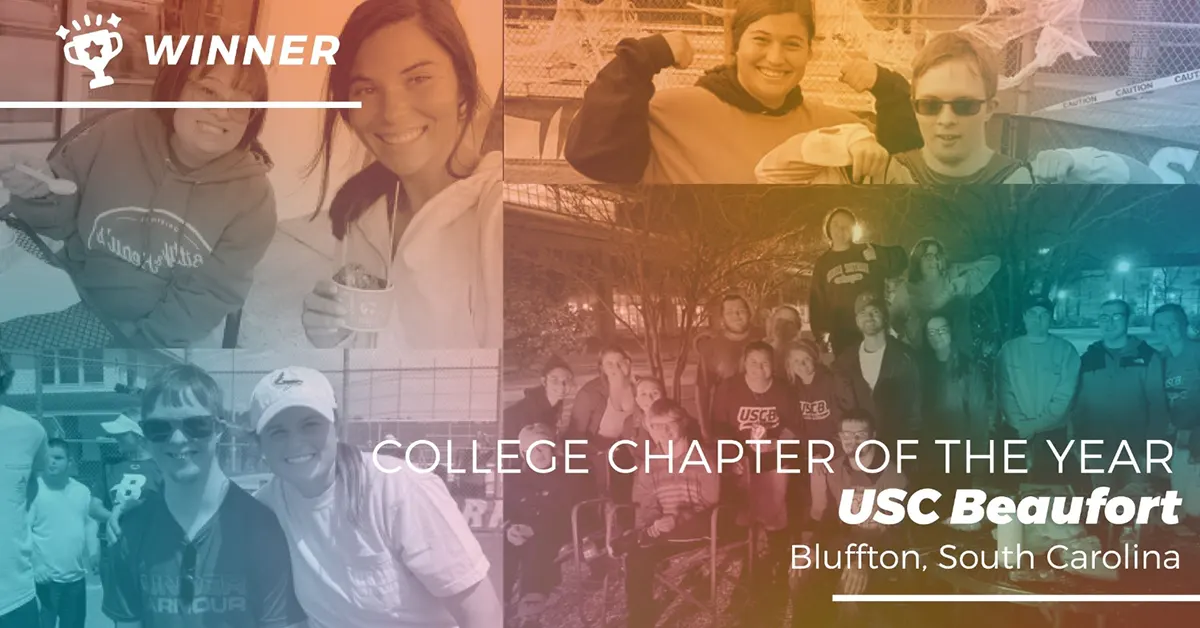 We're so excited to share that our very own University of South Carolina – Beaufort has won College Chapter of the Year for all of Best Buddies!! They were recognized on Wednesday, July 13th at the BBLC I See You Awards Celebration. All outstanding individuals and chapters are amazing champions of inclusion and making the mission a reality in their communities. This is such a great honor and very well-deserved. We're so proud of the amazing student leaders who work hard to bring inclusion to USC Beaufort.
The chapter was so excited to earn this award, and they posted it on social media saying, "It is an incredible honor for USCB Best Buddies to have been selected as the College Chapter of the Year by Best Buddies International. Our chapter may be small, but our love for the Best Buddies mission is not. This is only the beginning for us, and we will continue to share our mission and spread inclusion for many years to come. Thank you to all of our amazing members and supportive community for allowing our organization to thrive."
The Best Buddies chapter at USC Beaufort was also awarded as the 2022 Student Organization of the Year at the USCB Student Organization Awards in April. Chapter President, Karns Hazlett, was also awarded Student Organization President of the Year! This chapter is sweeping up the awards with all of their incredible hard work. We are amazed at their dedication to the mission of inclusion in their chapter and community. South Carolina is lucky to have them leading the way for the disability rights movement.