Best Buddies NDEAM Ambassador Training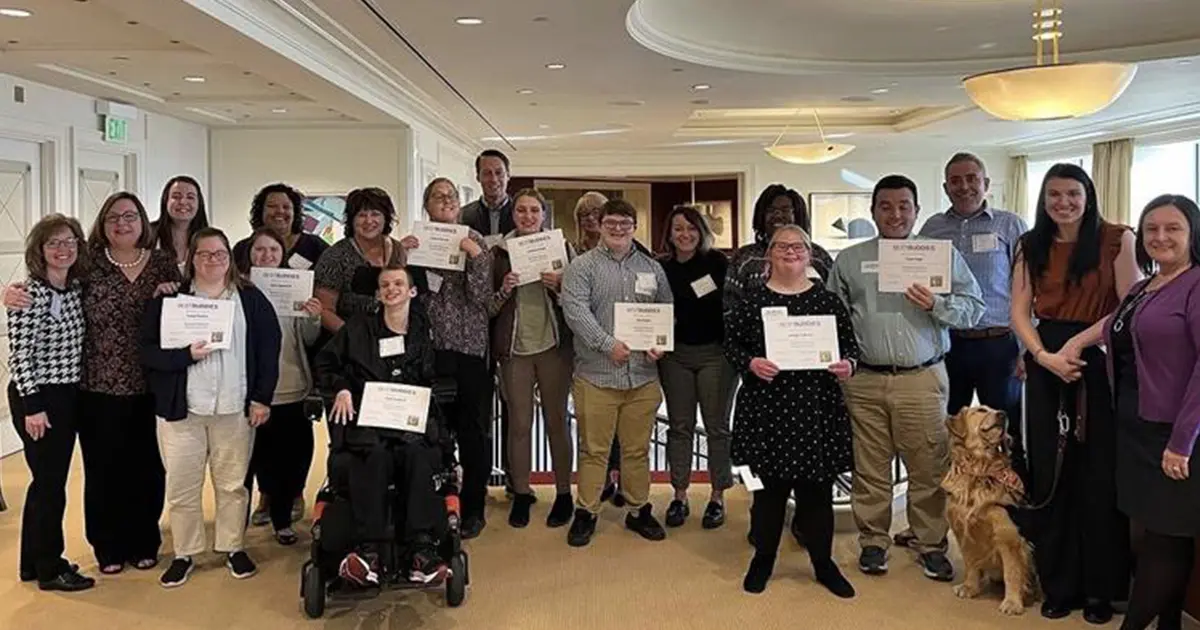 Last month Best Buddies in Pennsylvania joined forces with our BNY Mellon HEART chapter to conduct a comprehensive ambassador training. This initiative unfolded across four key Best Buddies locations: Pittsburgh, Houston, New York, and Delaware. The timing was particularly poignant, aligning with National Disability Employment Awareness Month, a period dedicated to recognizing and celebrating the contributions of workers with disabilities.
The focal point of this collaborative training effort was the development of elevator speeches and the honing of skills through mock interviews. These activities aimed to empower our ambassadors with the tools necessary to effectively advocate for inclusivity and equal opportunities in the workplace. As a result, we are thrilled to announce that eight passionate individuals in Pennsylvania successfully completed the training, emerging as ambassadors for change and champions of our mission.
Sam Mildner, our dedicated Area Director, expressed the significance of the partnership with BNY Mellon. "The relationship we share with BNY Mellon is truly special. It goes beyond a collaboration; it's a shared commitment to fostering a workplace culture that values diversity and champions inclusivity. The ambassador training was not only a testament to this unique relationship but also a resounding success of our mission in action."
The sentiment conveyed by Sam Mildner underscores the depth of the alliance between our organization and BNY Mellon. This partnership extends beyond the confines of a typical collaboration, transcending into a shared vision of a workplace that values diversity and embraces inclusivity at its core.
The training program itself was meticulously designed. Elevator speeches, a crucial component of effective advocacy, were crafted to communicate our mission succinctly and compellingly. Ambassadors were coached on articulating the organization's values, goals, and the transformative impact of promoting diversity in the workplace.
Additionally, the mock interviews served as a practical exercise to equip ambassadors with the confidence and skills needed to navigate real-world situations. This hands-on approach not only built their capacity for effective communication but also provided a platform to address challenges and refine their advocacy techniques.
The success of the training is measured not only by the completion of the program but by the tangible impact it has on our ambassadors. These individuals, now armed with enhanced communication skills and a deeper understanding of our mission, are poised to become catalysts for change in their respective communities and workplaces.
The training sessions were not only educational but also fostered a sense of camaraderie among participants. The diverse backgrounds and experiences brought to the table enriched the learning environment. This dynamic exchange further reinforced the idea that inclusivity is not just a goal but a lived experience that thrives on collaboration and shared purpose.
As we celebrate the success of the ambassador training, we extend our gratitude to BNY Mellon for their unwavering support and commitment. Their partnership has been instrumental creating a more inclusive and equitable workforce!