Pickerington North High School Scored for Inclusion at a School-Wide Pep Rally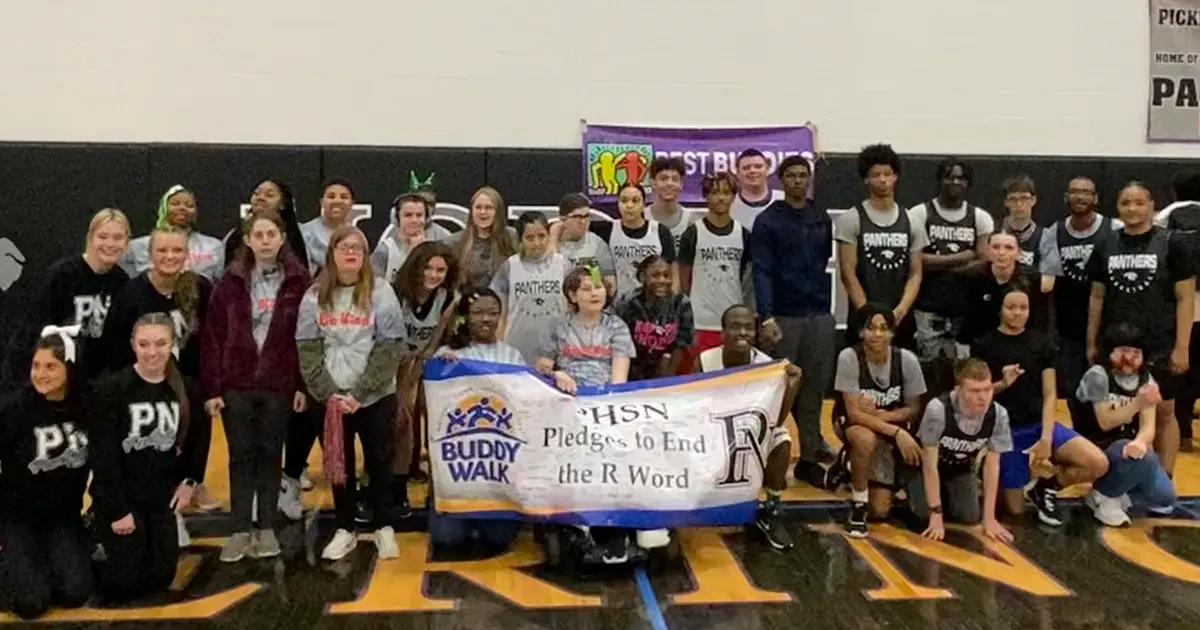 Students streamed into the school gymnasium at Pickerington North Highschool on a Friday morning to pick back up on a pre-COVID tradition. The 1,700-student body stepped out of the classroom to rally for inclusion. This event is part of the national "Spread the Word: Inclusion" campaign. Students in their Best Buddies Friendship Chapter took the spotlight in several segments of the pep rally.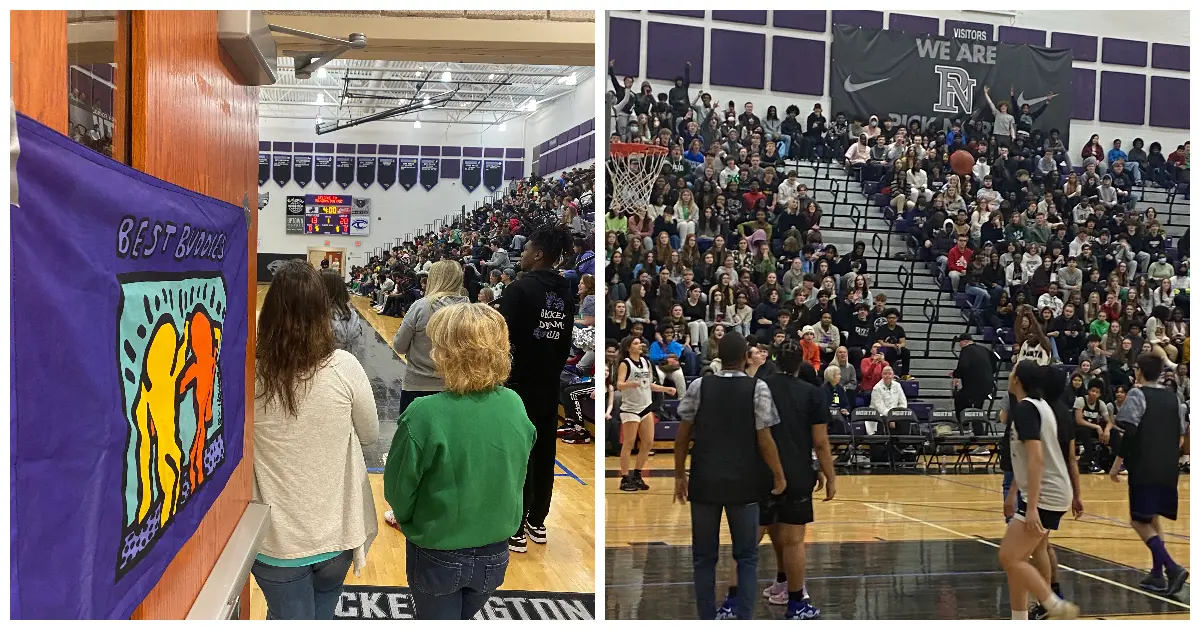 Banners representing Spread the Word: Inclusions and Best Buddies decorated the gym as Principal Jim Campbell hushed students.
To kick off the celebration, students with disabilities took center court to sing the national anthem. Next, students with and without disabilities entered the court for an integrated basketball game. After the tipoff, the black team took an early lead. Pickerington North cheerleaders bordered the sidelines with their buddies and cheered on their peers. They weren't the only ones invested in inclusion.
The crowd held their breath, then cheered as players rebounded and scored. At halftime, the cheerleaders got into formation and pumped up their classmates. Students were on the edge of their seats until the last few seconds when the close game ended with a win for the black team.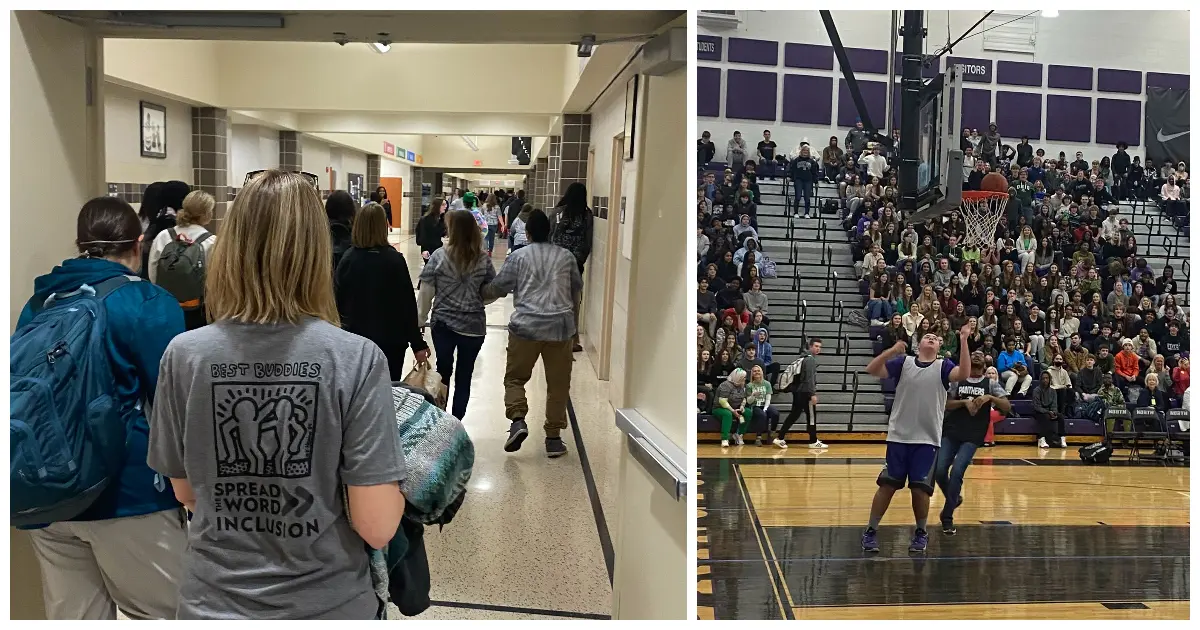 This event is more than a basketball game for the students in Intervention Specialist, Molly Zeiher's class. Being included and celebrated at a school-wide event makes a significant impact on the school culture. In her address to the students, Molly urged:
"When you sign the pledge, you are taking a unique action towards the collective movement for inclusion."
Shirts advocating "Be Kind," "Best Buddies," and "Spread the Word" scattered throughout the hallways as students headed back to class.
To sign the pledge, click the button below:
Register Now
For more information about starting a Best Buddies Friendship Chapter, email: SarahBlakely@BestBuddies.org.