Best Buddies Friendship: Maggie and Aidan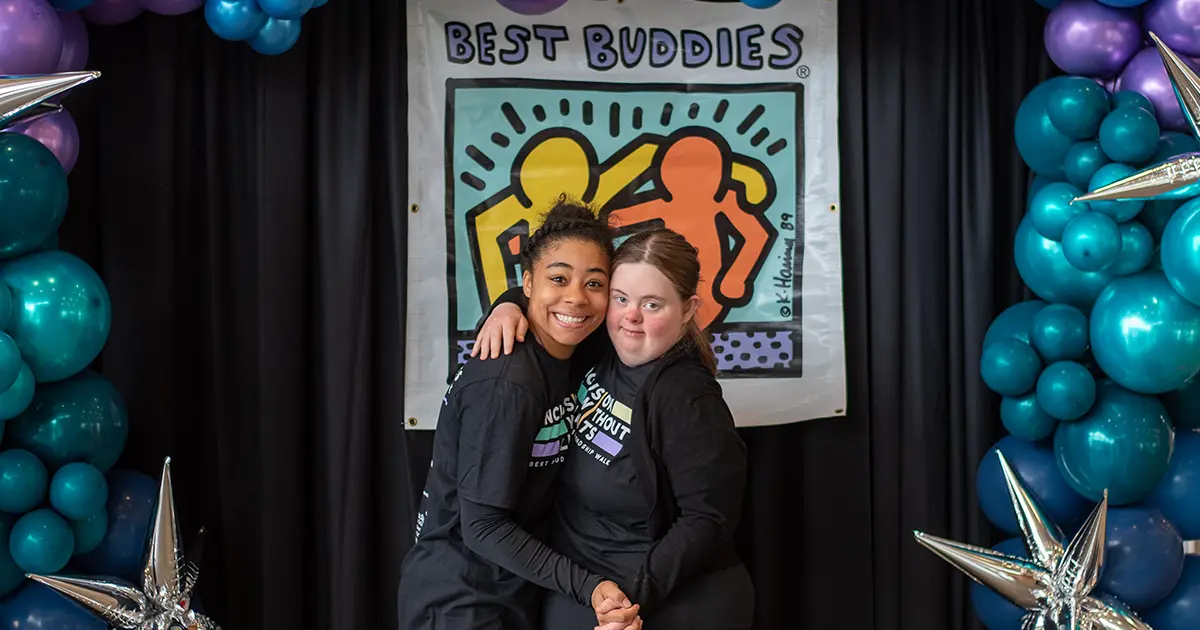 Maggie and Aidan joined their Best Buddies Friendship Chapter at Westlake High School in the Fall of 2022. Participating in Best Buddies has made a profound impact on each young woman's school experience. Maggie shared, "Before Best Buddies, it was hard to make real friends. I was involved in the drama club and had acquaintances, but never a real friend. Once I met Aidan, I could tell that she was a true friend." Maggie's mom noticed the difference too, saying, "It was a positive reaction immediately. We are so thankful for Best Buddies and all they do to help kids make lasting friendships."
Like many students, Aidan's schedule was packed with rigorous classes and extracurriculars. Once she joined Best Buddies, she wished she had joined sooner! Since joining Best Buddies, Aidan has decided to major in Special Education. She started spending her free period helping out in the special education classrooms and found a passion for working with people with disabilities. Still, Aidan and Maggie's friendship doesn't end when the school bell rings.
Like many teen friendships, Aidan and Maggie frequently hang out outside of school. They have had movie nights, gone bowling, and most recently went on a shopping trip together in Columbus. Both Aidan and Maggie cherish their friendship and enjoy spending time with one another. They have built a special bond – regularly talking on the phone and supporting each other. Additionally, Aidan enjoys attending all of Maggie's performances in the school plays. There is no doubt they've built a special connection through Best Buddies.
While Aidan will soon move away to college, she still plans to stay in touch with Maggie and spend time together when she is home for holiday breaks. Maggie will certainly miss Aidan, but will continue to have opportunities to cultivate friendships with her peers in Best Buddies at Westlake High School.
If you are interested in being a Best Buddies Friendship Chapter member, visit: bestbuddies.org/join or contact Ohio@bestbuddies.org for more information.