Best Buddies in Ohio Expands Citizens Program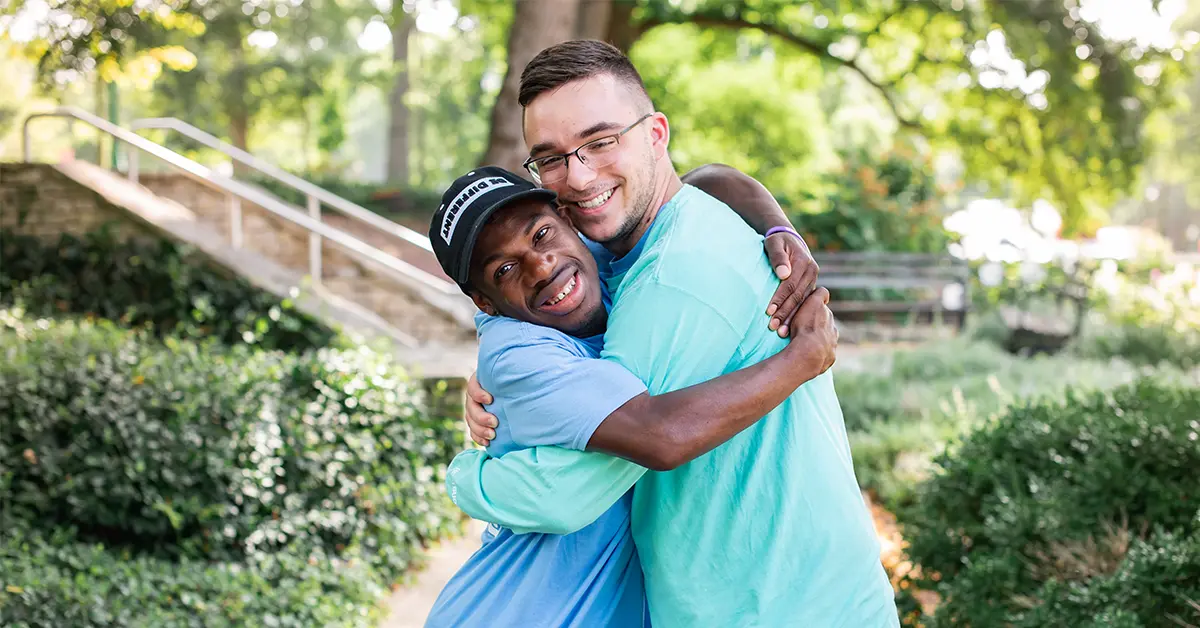 Best Buddies in Ohio Expands Programs; Provides Volunteer Opportunities
Best Buddies in Ohio to partner with Franklin County Board of Developmental Disabilities to broaden offerings in Central Ohio Columbus, OH: Best Buddies is partnering with the Franklin County Board of Developmental Disabilities on a new program to foster one-to-one friendships among adults with and without intellectual and developmental disabilities (IDD).
Best Buddies Citizens aims to build on the success of existing Best Buddies initiatives, which foster friendships between hundreds of school- and college-age students throughout Ohio each year. Because many people with IDD have limited opportunities for social interactions after leaving an educational environment, Best Buddies Citizens focuses on helping adults of all ages engage in public life.
"We really feel that there's a need for more adult programming, and we're excited to work with Franklin County to provide this fun and unique opportunity for volunteers to get involved," said Catlin Skufca, Best Buddies in Ohio State Director. "Our goal is to end the isolation of people with IDD and create a more diverse and inclusive community for all."
The Franklin County board is happy to support the local expansion, Superintendent/CEO Jed Morison said. "Best Buddies has helped to provide social opportunities for many young people in Franklin County over the years, and we think this next step is a great idea," he said. "Friendships are important for adults, too."
Franklin County residents with and without IDD may apply to the Citizens program starting in January 2023 by visiting bestbuddies.org/join. Best Buddies staff will interview interested participants and find a friend with similar interests.
The commitment of both people who enter a friendship match is to meet at least once a month and have two calls monthly for one year. Best Buddies also will host social events throughout the year. To learn more, contact Sarah Blakely at SarahBlakely@bestbuddies.org or call 614-928-3383.
About Best Buddies
Best Buddies is the world's largest organization dedicated to ending the social, physical, and economic isolation of the 200 million people with IDD. Learn more about Best Buddies International.
About the Franklin County Board of Developmental Disabilities
The Franklin County Board of Developmental Disabilities is a county agency providing support to children and adults with developmental disabilities. Services are provided to residents of Franklin County, Ohio.