Message from our Director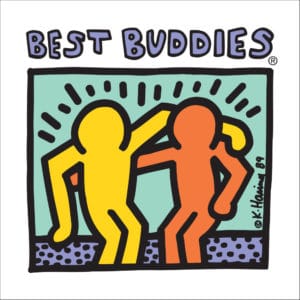 Dear Friends,
Best Buddies New Mexico is growing quickly and this is a great time to become involved.
In our friendship programs, we have impacted over 1000 people in 25 schools with Best Buddies chapters that foster one-to-one friendships. To build on this success, we are looking to double this number in the next 1.5 years. We are also looking to reinitiate our Best Buddies Citizens Program for non-students interested in friendship as well as our Ambassadors Program for people who want to learn more about public speaking and advocacy.
In our Jobs Program, we are proud to be a part of the internationally renowned Project Search. As a part of this collaborative effort, Best Buddies has teamed up with the University of New Mexico Center for Development and Disability, the Division of Vocational Rehabilitation, the Department of Health, Albuquerque Public Schools, the University of New Mexico Hospital, and the Embassy Suites Hotel to provide internship rotations for students with IDD to learn work skills that can be applied in a local and competitive employment setting. According to the U.S. Bureau of Labor Statistics, the 2018 employment-population ratio was 19.1 percent among those with a disability. In contrast, 100% of our 2019 project search graduates are now working.
As we continue to succeed in promoting our mission within this wonderful New Mexico community, exciting events are coming up including our virtual Friendship Walk, Champions Gala in the fall, and Friendship Ball.
Thank you for helping us to achieve our ultimate goal of putting ourselves out of business by ensuring the continued quality of life and inclusion for a population that is often isolated and excluded. Because of YOU, lives are changing for the better.
In Friendship,
Nathan Reiman
Director, State Operations & Programs