About Best Buddies New Mexico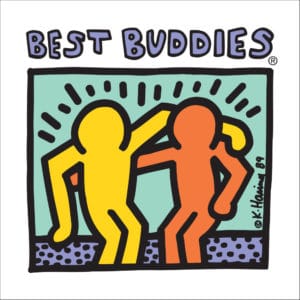 Dear Friends,
What an amazing time to be involved with Best Buddies in New Mexico. We are so excited to partner with you to continue Best Buddies' hard work to establish a global volunteer movement that creates opportunities for one-to-one friendships, integrated employment and leadership opportunities for people with intellectual and developmental disabilities (IDD).
We can see it is through the generosity of community members like you that we have been able to create more than 1,700 chapters around the world, and positively impact the lives of over 800,000 people with and without IDD since our inception. That impact is not lost on our New Mexico communities, as we are proud to be one of the nation's leaders in jobs programs. For that, and so much more, we would like to thank you personally.
Exciting things are happening with Best Buddies- New Mexico in 2018 — all to serve our buddies. Keep your eye out for our First Annual Champions Gala, June 9th, where we will honor community leaders and constituents who have a vested interest in our mission and wish to assist us by being a voice for the, very often, voiceless. And make sure to sign up your organization, family or group of friends for our Annual Friendship Walk in October to walk alongside all of our buddies and their supporters. Check back to our page for information as it becomes available.
We appreciate your continued support of Best Buddies—New Mexico. We are excited to meet you and we look forward to hearing your thoughts and ideas. Please feel free to contact us at 505-299-2552 anytime to discuss how, together, we can strengthen our relationship; as there are so many ways you can be a part of this important mission.
Thank you again for helping us to achieve our ultimate goal to put ourselves out of business by ensuring the continued quality of life and inclusion for a population that is often isolated and excluded. Because of YOU lives are changing for the better.
In Friendship,
New Mexico Staff Team
Best Buddies