Students Reach for the Stars in Best Buddies in New Jersey Pre-Employment Program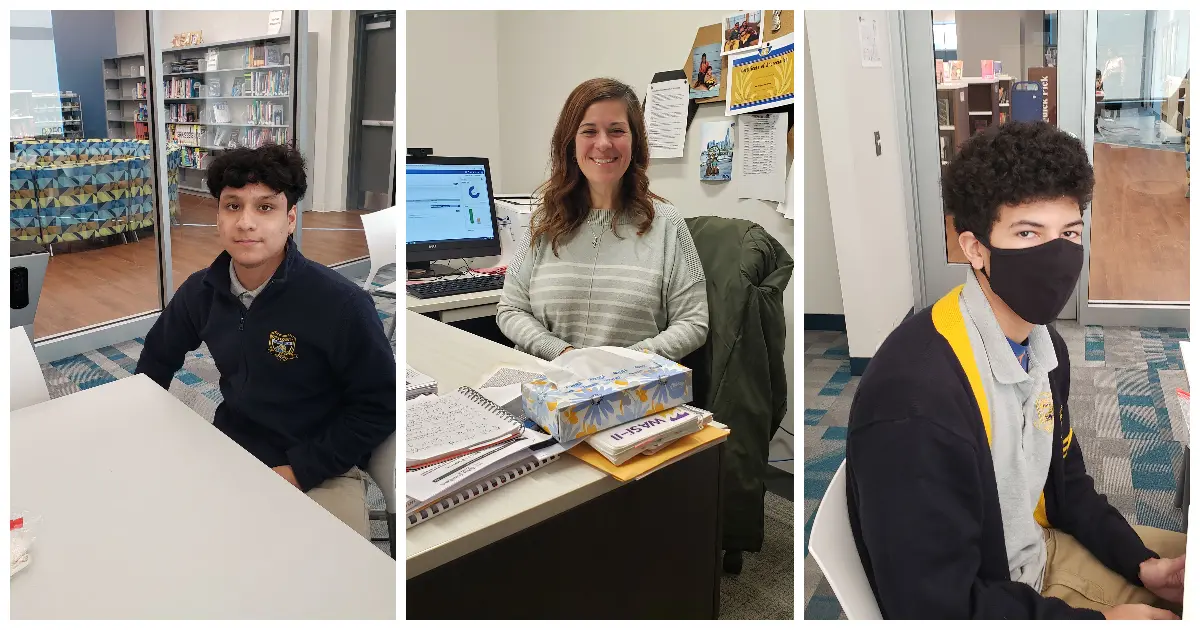 Students at Donald M. Payne Sr. School of Technology in Newark, New Jersey have been learning all kinds of skills in the Best Buddies Pre-Employment Transition Services (Pre-ETS) program with the help of Best Buddies New Jersey's Manager of Transition Programs, Donna Morgan.
Not only are participants learning valuable transition skills, but they're picking up life lessons along the way. Saviel, a student in the program, says, "Best Buddies helps students reach their goals and Ms. Morgan is helping me do that. I am not one to talk loud, but with her encouragement, I have found my voice. I am grateful for Best Buddies."
Craigin, another student, explains how Best Buddies has helped him set and achieve his goals: "Best Buddies taught me how to set goals to make it more possible for me to achieve them properly. I learned that I shouldn't let any opportunities go past me. For example, I received a job application after saying one of my goals was to get a job and all I had to do to receive that application was to show that I cared and that I wanted to achieve my goal of getting a job. Ms. Morgan has also taught me that I should take my goals seriously if I want to succeed in life because setting goals is just one little step into the big future I have planned for myself."
"To be honest, I like [Best Buddies]. It's pretty neat," says Jeden, another student in the program. "[Best Buddies is] pushing us to make our goals, and pushing us to achieve them, which is great for people like me – people who push stuff aside, people who get distracted by other things."
Stephanie Dias, School Psychologist, says, "Ms. Morgan of Best Buddies International has been so wonderful with the students… She has been able to assist them in defining goals and also giving them the tools to figure out an action plan to achieve those goals. Her passion for students is apparent and the students are so responsive to her due to her animated nature, humor, and sincere interest in their success. I am so appreciative to Ms. Morgan for helping give my students direction and purpose and look forward to her working with more of our students in the future."
If you think your school could benefit from Pre-Employment Transition Services, please contact SeanHeaney@BestBuddies.org for more information.