Friendship Walk raised $83,175 for Minnesota Programs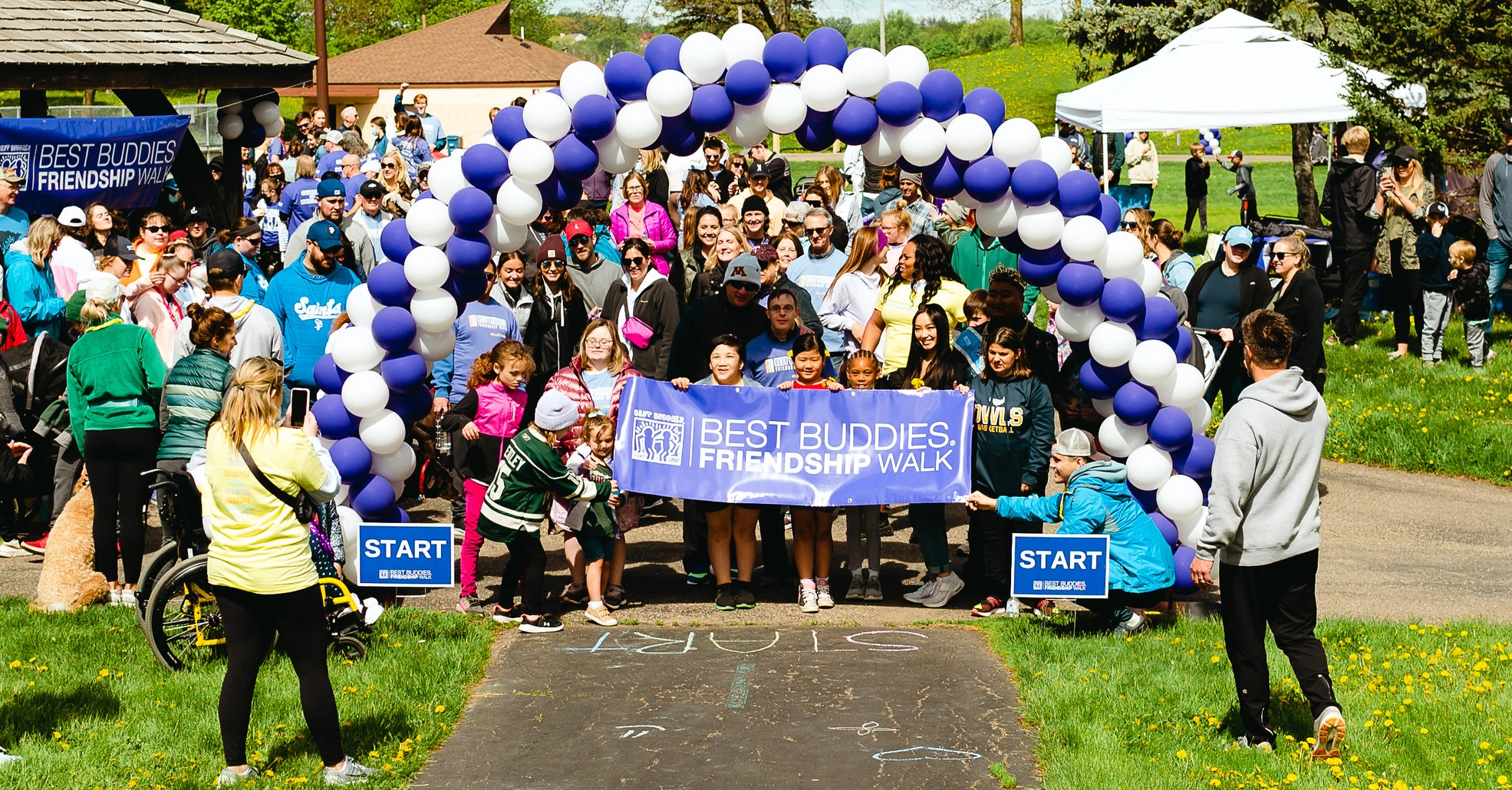 The Best Buddies Minnesota Friendship Walk presented by Allianz Life raised $83,175 for inclusion!! We had 532 amazing walkers like you raise funds to support our one-to-one friendship and leadership development programs in Minnesota. This walk wouldn't have been possible without of our sponsors, Allianz Life, RBC Wealth Management, Abdo, ACR Homes, First Light Asset Management, General Mills, HealthPartners, Minnesota Vikings, Olson, Clough & Le Blanc, Saint Thomas Academy, InPursuit Executive Search, Geneva Capital, Nothing Bundt Cakes Minnetonka, Regan Englund Realty, and Wayzata Community Church!
These funds enable us to continue supporting our 20 school friendship chapters and our three community adult friendship programs, as well as help us welcome new chapters this upcoming fall. These programs build one-to-one friendships between people with and without intellectual and developmental disabilities (IDD), offering social interactions while improving the quality of life and level of inclusion for a population that is often isolated and excluded. Through their participation, people with IDD form meaningful connections with their peers, gain self-confidence and self-esteem, and share interests, experiences, and activities that many other individuals enjoy – from middle school through adulthood!
Top 5 Walkers raised $7,662!
Elizabeth Neuville – $3,544
Lisa Simonet – $3,050
Kerri Shay – $1,660
Allie Henley – $1,200
David Zimmel – $1,200
Top 5 School Teams
Minnetonka Middle School West – $2,525
University of Minnesota – $1,430
Farmington High School – $260
Eastview High School – $130
Delano High School – $50
And, together, 8 School Teams raised $4,808!
Top 5 Community Teams
Team Ava – $7,045
Parables Prophets – $5,945
BBMN Inclusion Leaders – $3,664
Walk This Way! – $3,050
Camille's Crew – $2,894
…and, together, 37 Community Teams and walkers raised $36,692!
Top 5 Corporate Teams
Abdo – $3,375
InPursuit Executive Search – $1,750
Olson, Clough & LeBlanc – $1,500
ACR Homes – $1,398
General Mills Disability Network – $1,135
…and together, 15 Corporate Teams raised $18,396!
Thank you again to all our friends, walkers, followers, sponsors, and all who helped us continue to Walk for Change and spread our mission of inclusion!