Jobs Program Highlight: Brett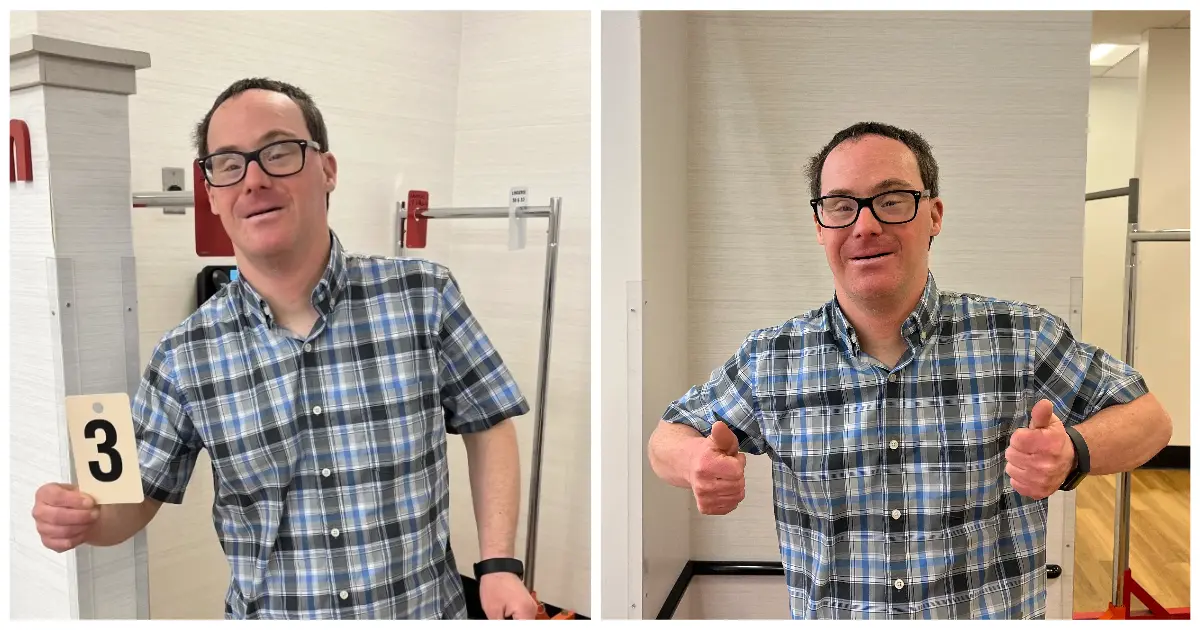 Brett is part of the Best Buddies Jobs Program and has been employed by a major retail partner for over 2.5 years! He absolutely loves his job and always brings positivity to each shift. Brett is very friendly to the customers and gets along well with his coworkers.
Recently, Brett learned some new tasks at his job that he is very proud of! Brett learned how to work on different jobs in the backroom, such as unloading, size labeling, sensor tagging and organizing different products. Brett also works very hard in the fitting room, greeting customers and cleaning around the store.
Working for this major retail partner has given Brett a sense of pride and fulfillment. He has increased his level of independence and even lives with his wife in their own apartment! "I really love my job and feel so proud of myself," Brett said. "Best Buddies has changed my life!"
Learn More About Best Buddies