Celebrating Inclusion Figures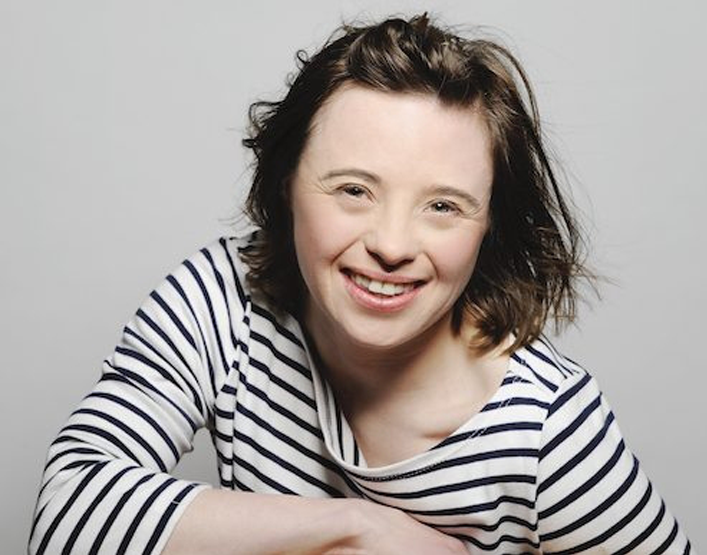 Sarah Gordy is a British actress, model and dancer – who happens to have Down Syndrome. Gordy made history in 2014 when she played a key role without a handicap in "Crocodiles" at Manchester's Royal Exchange Theatre. She has appeared in a number of theatre productions.
She has also done a great deal of modeling. She is one of the models in the continuing Radical Beauty Project, which aims to transform people's perceptions about Down Syndrome. Rankin shot her for Mencap's #HereIAm ad. She worked with Richard Bailey on his award-winning After Vermeer series for the Down Syndrome Association's Shifting Perspectives project.
Sarah Gordy joined the cast of the BBC drama series "The A Word" for the third season, which premiered in May 2020, playing the role of Katie. Ralph and Katie's narrative culminating in their wedding and move-in together. This led to the favorite characters of Ralph and Katie will receiving their own spin-off series called "Ralph & Katie."

We want to hear from you!
The International Programs team wants to hear from you! Do you have an event or story you would like featured in our newsletter? Or do you have an outstanding staff member or volunteer who you would like to recognize?
If you have an event, story, or Bestie nomination to share in our next International Programs Newsletter, please send it to international@bestbuddies.org with the subject line : Newsletter Content.

Turning Interests into Investments : Best Practices in New Donor Conversion
Curious about how to transform your non-donors into financial contributors? Then look no further! This game-changing session is designed to equip you with the essential skills and strategies to inspire and engage your supporters to contribute financially to your organization. This webinar will lead you through the new donor conversion lifecycle—from delivering the experience that prospective donors want to creating compelling calls to action.
Tuesday, October 10, 2023
2:00 p.m. EST: Register Here
Global Staff Webinar: Best Buddies Jobs
Learn everything about the Best Buddies Jobs Program: its history, different models, current countries and partners, and how to potentially start the program in your country.
Thursday, October 19, 2023
9:00 a.m. EST: Register Here
3 Secrets to Sustainable and Successful Corporate Partnerships
In this free webinar, join Heather Nelson, Founder and President of BridgeRaise, to discuss how building successful partnerships takes intention and strategy at all stages of the corporate partnership sales cycle.
Tuesday, October 24, 2023
2:00 p.m. EST: Register Here

Program Highlight: Best Buddies Canada
Best Buddies Canada continues to thrive in our mission to empower individuals with intellectual and developmental disabilities and foster an inclusive society. Over the past year, our organization has achieved numerous milestones and significant growth. Our dedicated program coordinators regularly visit local schools to support participants and witness the program's impact firsthand. These efforts have culminated in the successful launch of 30 new chapters since January 2023, further expanding our reach and participation across the country. We have also initiated digital programming efforts to cultivate a virtual community, offering a variety of accessible and inclusive activities on our social media channels. As a testament to our digital success, our social media engagement values have seen a 2.68% growth this year. We are committed to further enhancing this outreach. We are also proud to have worked in collaboration with AccessiBe on our website redesign project to ensure our new website and social media platforms are accessible to all. Looking ahead, we are eager to resume regional visits throughout Canada and build meaningful in-person connections with our Chapters after a three-year hiatus due to Covid. We're thrilled to share Best Buddies Canada's continued efforts and successes with the global Best Buddies community.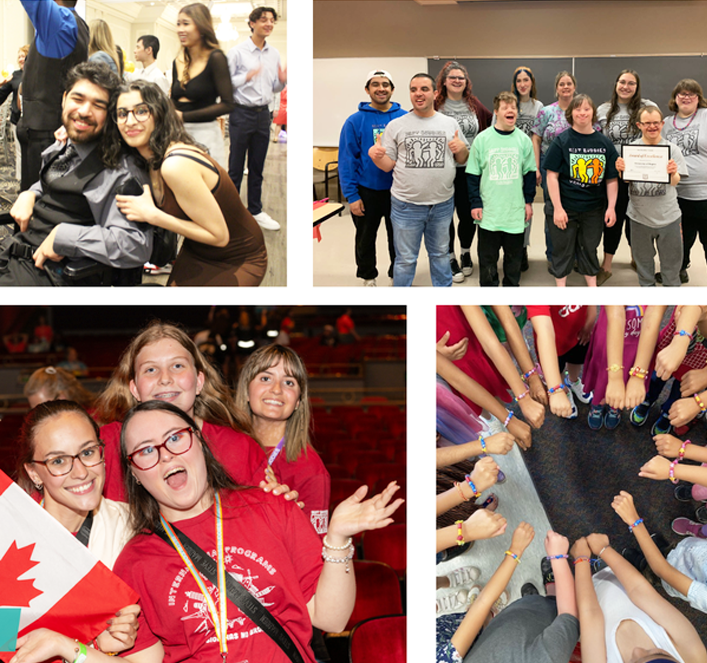 Best Buddies in Social Media : Best Buddies Friendship Walk Edition!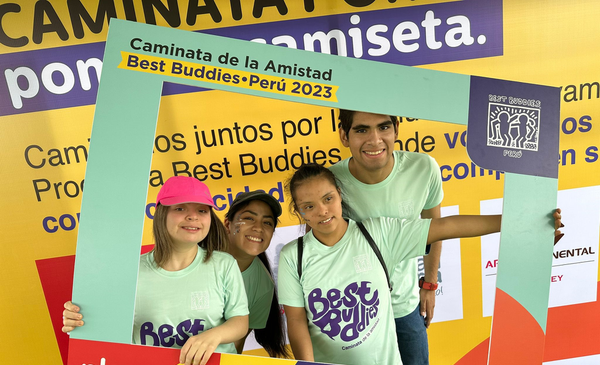 Best Buddies Peru celebrated their 15th year anniversary with a Friendship Walk this month.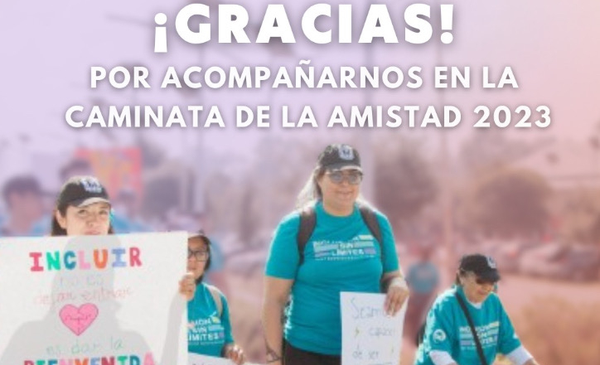 Best Buddies Mexico also hosted their friendship walk to celebrate 20 years of inclusion!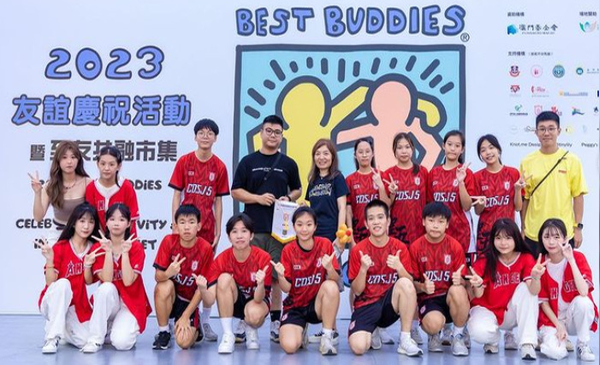 Best Buddies Macao also joined in on the fun this month by hosting their friendship walk on September 17th at the Friendship Square in South Bay.


And the Bestie of the month goes to…
Laurence Meyers, Faculty Advisor for Best Buddies UAE!
This month's Bestie Award goes to Laurence Meyers from Best Buddies UAE. Laurence is a Faculty Advisor at the American School of Dubai. He has been a great leader in helping bring Best Buddies to his school. He serves as a fantastic support to the student participants. Thanks, Laurence!

Tip of the month!
Social media is the perfect place to talk about the impact you're having. Post about your accomplishments after a big fundraising drive, or share screencaps of your Annual Report. Or, get personal, and share real-life stories of people who have been impacted by your work. Wins that might otherwise be buried deep on your website are now front-and-center in your followers' feeds.
Fun Fact of the month
Did you know…. It takes around 2,000 tiny leaves to make just one pound of finished tea. There are more than 1,500 types of teas in the world. Tea plants grow wild in parts of Asia, but over 25 countries cultivate tea as a plantation crop. The very best tea comes from high elevations and is hand-picked.

Recorded Trainings on Google Drive