Celebrating Inclusion Figures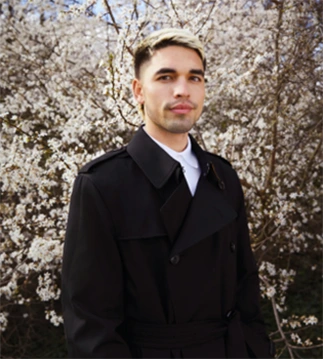 Reuben Selby is a fashion designer, a tech entrepreneur, a CEO, and a neurodiversity advocate. At 25 years old, Reuben Selby is a certified polymath or, in his words, the wearer of "many different hats." The Londoner is on a mission to democratize the creative industries with his tech start-up Contact, a talent agency he founded in 2020 alongside Game of Thrones star Maisie Williams. With clients including Balenciaga, Vivienne Westwood, and Farfetch, the platform is fast becoming a virtual conduit, connecting brands with everyone from models to make-up artists. Beyond the nine-to-five, Selby is the creative director of his eponymous clothing label. In the design process, he believes his Autism positively shapes his creative output, instilling curiosity and empathy towards diverse viewpoints in a world inclined to polarize rather than collaborate. "Don't become an echo chamber," he implores. "By having diversity of thoughts, you actually have better outcomes."
"The jobs that I have landed and kept have all come from people letting me do the actual tasks first and then realizing that I do everything to the best of my ability, to a degree that task is executed so thoroughly. That's not just obsession but care. I think on the whole autistic people struggle with authority as we see it as a restrictive force that hinders our ability to think freely and logically. So Autism doesn't make life easier for me at work, but it does allow me to be exceptional if I'm given the space. That's what I've created and forged for myself. I want to change the perception that people have about Autism or at least change the perception that autistic people have of themselves. In the same way we think freely and are so sure about right and wrong, we have to have the courage to believe in our abilities, otherwise we will never be able to change the statistics. We've been marginalized and taught to think that we don't belong in a work environment.
My Autism makes me a good listener and learner. I want to hear others speak and seek to understand their point of view. I'm logical and thoughtful. I don't jump to conclusions. I don't fear being honest, giving feedback, or having hard conversations. I love solving complex problems. I like to do simple things well. I can sense when things are changing before they've escalated. I see patterns and can connect things in unconventional ways that lead to innovation. I'm flawed, vulnerable and open for everyone to see. I can be this way thanks to the exceptional and exceptionally kind people that I've surrounded myself with in my teams. I'm comfortable asking for help and have people that enjoy supporting me."

HQ Announcements
New Hire Training Now Available On-Demand
This is a reminder that all new staff working at Best Buddies worldwide must participate in the New Hire Training. The IP Department has made it easy and accessible to complete this training. The training should be completed within the first 30 days of employment. You can find the training here and on our IP Global Staff Library.
RESCHEDULED: Champions Movie Virtual Screening
Please find our new Champions movie screening schedule below. To register, click the date which works best for you.
June 20th at 12:00 p.m. EST: Register Here
June 21st at 7:00 a.m. EST: Register Here
Please note this film is in English, but will be shown with subtitles in Spanish. We hope you will grab your popcorn, favorite candy, and join us for this great film!

Monthly Events
Understanding Why People Give
This session is devoted to unraveling one of the greatest uncertainties in nonprofit fundraising—understanding what drives a donor to give. As a fundraiser (and as a donor yourself), you know it's impossible to apply blanket statements as to why people give.
What we can do is better understand the decision-making process donors undergo. If you can effectively communicate with your donors, you can connect with them, no matter their reasons for giving.
Wednesday, June 7, 2023
1:00 p.m. EST: Register Here
Global Staff Webinar: Country Highlight – Best Buddies Dominican Republic
Please join us for our next Global Staff Webinar to hear about our programs in Dominican Republic.
Wednesday, June 21, 2023
9:00 a.m. EST: Register Here
Beyond The One-Time Gift: Advanced Techniques For Donor Retention
Join this 60-minute webinar designed to help nonprofits achieve long-term success by focusing on donor retention. We will delve into the effective techniques for engaging with supporters at each stage of the donor journey. From personalized communication to meaningful impact reporting, we will provide you with tactics for building strong relationships with donors and ensuring their continued support. We will also discuss the latest trends and best practices in donor retention, offering practical tips and insights that can be applied to your organization's fundraising efforts.
Thursday, June 29, 2023
1:00 p.m. EST: Register Here

Program Highlight: Jobs Program, Best Buddies Croatia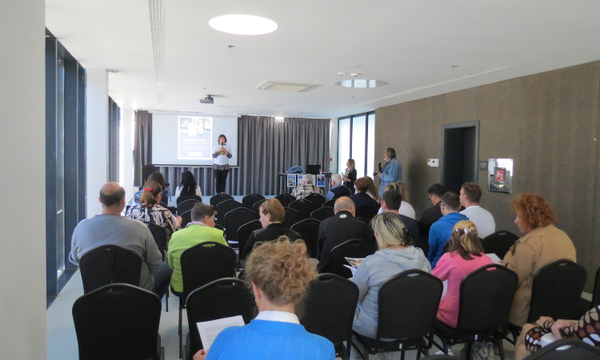 Best Buddies Croatia hosted its first-ever open house to inform the public and generate interest for the upcoming programmatic launch in September 2023. Best Buddies Croatia Country Director, Nancy Perovic, is an American-Croatian national and mother of Ella, Best Buddies Croatia's future Ambassador. Nancy is a mover and shaker. Over 70 people attended the event, and Best Buddies Croatia was featured in local newspapers and evening news. Check out all the media coverage here. Way to go Best Buddies Croatia!

Best Buddies in Social Media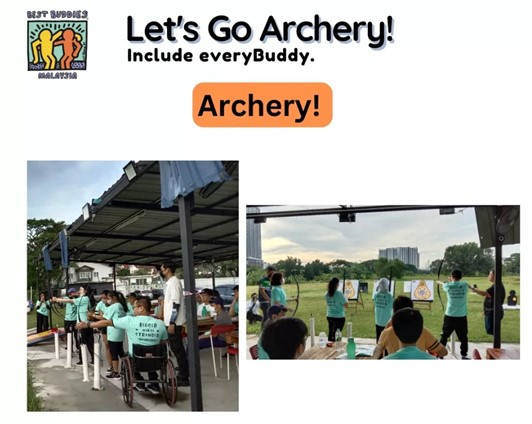 Best Buddies Malaysia recently wrapped up their "Let's Go Archery 2023" event. One of the biggest takeaways from this experience is that an archer is always known by their aim, not his arrow. Hence, having an end in mind is always helpful to guide your actions, just like having a friendship goal could help bring the two hearts together.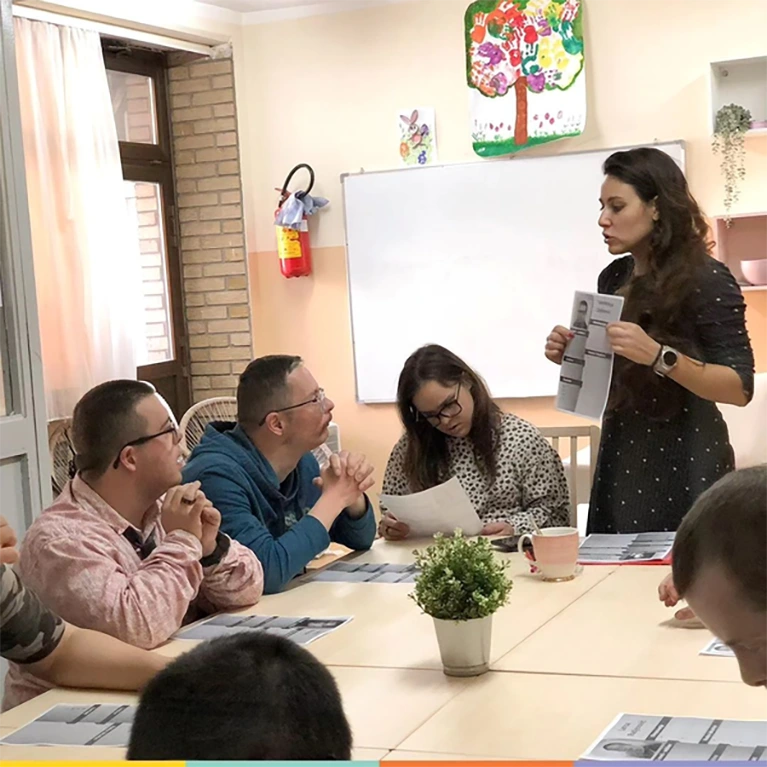 Best Buddies Serbia recently hosted a Resume writing workshop. At this workshop we practiced resume writing. We learned what a CV is, why it is important to have one, how it gets to the employer, and what the hiring process looks like.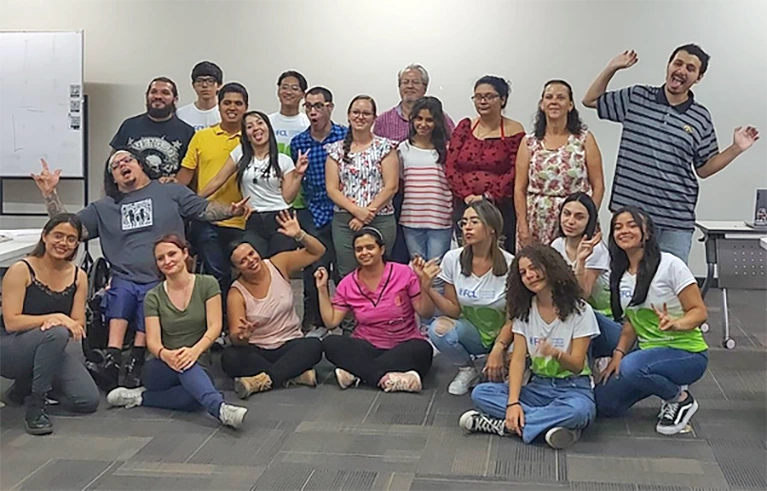 Best Buddies Costa Rica hosted their inaugural Ambassador Training, where many got the opportunity the be the first ambassadors of Costa Rica! Congrats to everyone on a successful and thank you for your commitment to advancing the Best Buddies mission!
Don't forget to tag @Bestbuddies!
Do you have great content to share on your social media pages? Make sure to tag @bestbuddies if you have content you would like our social media team to consider resharing on our main BBI accounts. Our headquarters social media team regularly checks these to see if there's good content we can share from those posts or if inappropriate tags need to be removed (people often mistakenly tag @bestbuddies in pictures of their pets, for example). Those tags need to be consistently reviewed).


And the Bestie of the month goes to…
Michelle Wang, Country Director for Best Buddies China!
This month's Bestie Award goes to Michelle Wang from Best Buddies China. Michelle has been a true leader in Beijing's Best Buddies Friendship Program and Jobs Program. Recently, Best Buddies China received a grant from the US State Department for pre-employment training workshops for the Best Buddies Jobs Program. She is doing a fantastic job. Thanks, Michelle!

Tip of the month!
Technology can be your best friend. With a small staff and turnover, implementing tech to work for you is essential to saving time and money. In 2023, more organizations are turning to tech to help with the workload. With fundraising platforms that can help identify donor trends and CRMs to schedule and plan your subsequent campaigns, nonprofits will increase their focus on trying out new technologies.
Fun Fact of the month
It's hard to picture June falling anywhere other than after May and before July, but the Romans had different ideas to us. Before Caesar's rise to power, the calendar spanned only 10 months, June being the fourth month. The calendar we follow today was first established in 46 BC, bumping June forward a couple of spots.

Recorded Trainings on Google Drive