Celebrating Inclusion Figures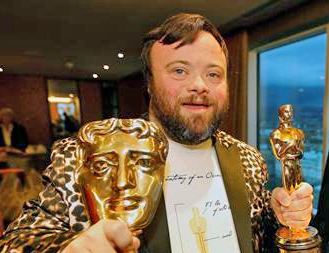 When James Martin was born, doctors told his parents that he might never speak. However, he did not only learn to speak, but 31 years later, on his birthday, he walked on Hollywood's biggest stage to collect his Oscar for Best Live Action Short Film, An Irish Goodbye. James became the first actor with Down syndrome to win an Academy Award. And, as icing on the cake, the entire audience sang "Happy Birthday" to him.
James Martin never let his condition hold him back. James Martin's father, Ivan Martin, is very proud of his son and revealed that he does everything with great gusto, and he's very glad that his efforts have paid off. "He has spent his life pushing the envelope. People are very good at saying, 'You can't do this, and you can't do that'… He's done it, and he does it consistently," he said.
Martin is the first person with Down syndrome to win not just a BAFTA but an Oscar too, and he's very proud of himself. "It doesn't matter if you have Down syndrome, as long as you're doing what you do. I do what I can to be funny," he said. His girlfriend also supports him and says the win was a magical moment. "It shows to everyone that it's changing your mindset on how people with disabilities can achieve as much as everyone else can," she declared.
For the past 10 years, Martin has been working at Starbucks. His co-workers and manager at Starbucks are very proud of Martin and his acting success, and to support him, good-luck posters were placed in the coffee chain's city stores. However, Martin's dad revealed that despite the fame, he doesn't see his son quitting his job as a barista anytime soon.
Martin caught the acting bug after he joined the Belfast-based Babosh theatre company for children with learning disabilities. There, Martin did all types of shows, and he enjoyed every moment spent there. This was a stepping stone for him, as he later managed to land the lead role in Ups and Downs, starring alongside actress Susan Lynch. Martin then went on to land a role in the series, Marcella, but his role in An Irish Goodbye, which won him both a BAFTA and an Oscar, is his most high-profile role to date.

HQ Announcements
2023 BBLC Registration Now Open
Registration for the 2023 Best Buddies Leadership Conference (BBLC) is now open! The 2023 Best Buddies Leadership Conference will be held from 21 – 24 July 2023 in Bloomington, Indiana. Please see below for important registration information and dates:
Registration Fee: $750 USD
Participant Registration Link
Staff Registration Link
International Programs Registration Deadline: Thursday, June 1st, 2023
Attendance is limited to 60 attendees, so be sure to register soon and save your space at LC!
BBLC Market Resources
Below you will find marketing resources including the BBLC 2023 logos, social media resources and fundraising guide.
2023 BBLC Marketing Resources

Monthly Events
Regional Meeting: Best Buddies Africa
Wednesday, April 19, 2023
10:00 a.m. EST: Register Here
Regional Meeting: Best Buddies Latin America & the Caribbean
Wednesday, April 26, 2023
11:00 a.m. EST: Register Here
Regional Meeting: Best Buddies MENA
Tuesday, May 2, 2023
9:00 a.m. EST: Register Here
Regional Meeting: Canada and Dominica
Tuesday, May 9, 2023
10:00 a.m. EST: Register Here
Regional Meeting: Europe
Tuesday, May 16, 2023
10:00 a.m. EST: Register Here

Welcome Best Buddies Spain!
Best Buddies Spain is to re-launch this Spring. Due to challenges from the pandemic, Best Buddies Spain paused programming but will now relaunch with new energy this Spring in Madrid. They will focus on the Best Buddies Elementary School program and monthly group events that include families. We are very excited to see what's in store for Best Buddies Spain!

Best Buddies in Social Media
Students from Hong Kong Metropolitan University and the Buddies of Ngai Shun Home joined the one-to-one friendship activity. They enjoyed the palms drawing merrily at the first acquaintance.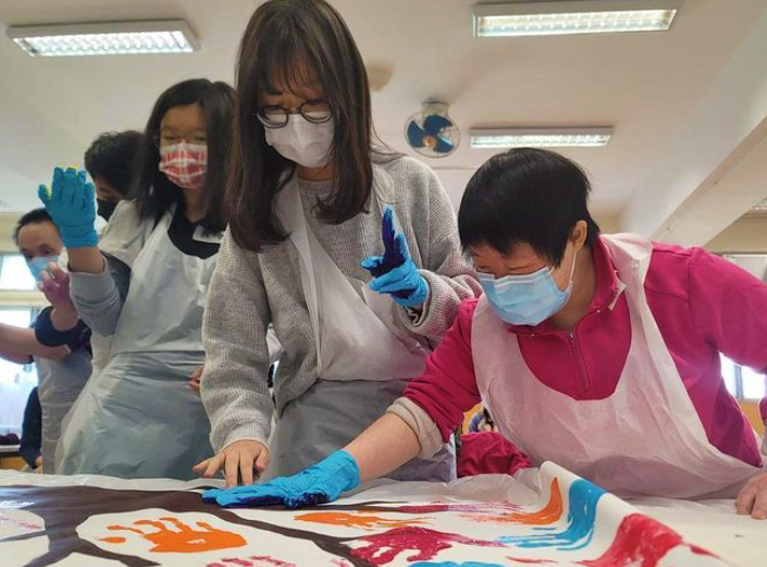 Best Buddies Ireland having fun celebrating St. Patty's day!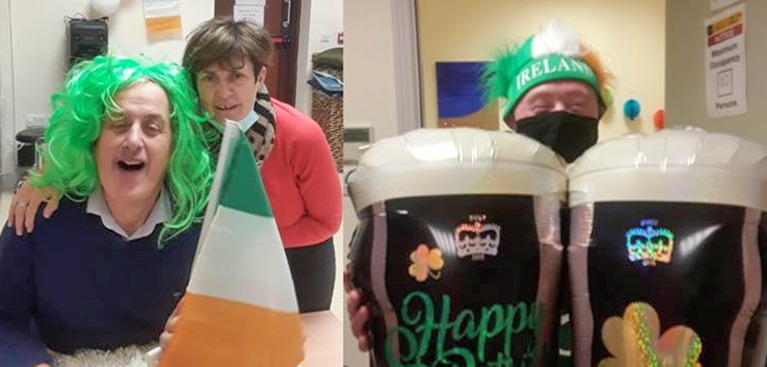 Best Buddies Poland held a parade on March 18th in honor of their 20th anniversary. These events were accompanied by many positive emotions! After the parade, they talked about Best Buddies in Poland, ate cake, and had a concert. It was very fun!



And the Bestie of the month goes to…
Pascale Khalil, Country Director for Best Buddies Lebanon!
This month's Bestie Award goes to Pascale Khalil, Country Director of Best Buddies Lebanon. For over ten years, Pascale has organized inclusive events for individuals with IDD nationwide. She is also the Best Buddies Lebanon Board of Directors president and has tapped into different networks to produce innovative fundraising campaigns. Despite her country's recent struggles, she continues to fight for a more inclusive Lebanon. Thank you for your hard work, Pascale!

Tip of the month!
It's no secret that there's a shortage in the workforce. As nonprofits see a revolving door of employees coming and going, more and more organizations feel the repercussions of short staff. To remedy this, focus on finding ways to retain staff through internal team building and professional development for example. Providing professional development for staff members will showcase your organization's investment in your team. When the professional grows, the nonprofit can grow.
Fun Fact of the month
Tomatoes are the most eaten fruit in the world.

Recorded Trainings on Google Drive