Celebrating Inclusion Figures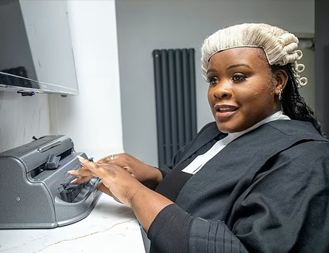 As the UK's first blind and Black female barrister, the name Jessikah Inaba is inscribed in history. Last October, after five years of study and painstakingly transcribing all her own lecture notes into Braille, Inaba was called to the bar, smashing what she refers to as "the triple-glazed glass ceiling". The statistics remain stark: at the beginning of last year only 38.8% of the legal institution were women and 14.7% of minority ethnic heritage.
In the courtroom, Inaba uses an electronic device with a Braille keyboard to scrutinize legal documents. It is this willingness to adapt and forge her own path that she hopes will open doors for other young women in similar positions. "It's vital everyone has access to the necessary resources, tools and equipment to enhance their learning," says the Camden native, who is passionate about changing the face of this once exclusionary profession. "Do this by removing any labels that society tends to attach to a person based on their disability."
James Martin never let his condition hold him back. James Martin's father, Ivan Martin, is very proud of his son and revealed that he does everything with great gusto, and he's very glad that his efforts have paid off. "He has spent his life pushing the envelope. People are very good at saying, 'You can't do this, and you can't do that'… He's done it, and he does it consistently," he said.
Martin is the first person with Down syndrome to win not just a BAFTA but an Oscar too, and he's very proud of himself. "It doesn't matter if you have Down syndrome, as long as you're doing what you do. I do what I can to be funny," he said. His girlfriend also supports him and says the win was a magical moment. "It shows to everyone that it's changing your mindset on how people with disabilities can achieve as much as everyone else can," she declared.
For the past 10 years, Martin has been working at Starbucks. His co-workers and manager at Starbucks are very proud of Martin and his acting success, and to support him, good-luck posters were placed in the coffee chain's city stores. However, Martin's dad revealed that despite the fame, he doesn't see his son quitting his job as a barista anytime soon.
Martin caught the acting bug after he joined the Belfast-based Babosh theatre company for children with learning disabilities. There, Martin did all types of shows, and he enjoyed every moment spent there. This was a stepping stone for him, as he later managed to land the lead role in Ups and Downs, starring alongside actress Susan Lynch. Martin then went on to land a role in the series, Marcella, but his role in An Irish Goodbye, which won him both a BAFTA and an Oscar, is his most high-profile role to date.

HQ Announcements
2023 BBLC Registration
Registration for the 2023 Best Buddies Leadership Conference (BBLC) is now open! The 2023 Best Buddies Leadership Conference will be held from 21 – 24 July 2023 in Bloomington, Indiana. Please see below for important registration information and dates:
Registration Fee: $750 USD
Participant Registration Link
Staff Registration Link
International Programs Registration Deadline: Thursday, June 1st, 2023
Attendance is limited to 60 attendees, so be sure to register soon and save your space at LC!
Best Buddies International Programs Group
Here you can share pictures, stories, or resources while meeting others. We look forward to having you join.
Don't forget to tag @Bestbuddies!
Do you have great content to share on your social media pages? Make sure to tag @bestbuddies if you have content you would like our social media team to consider resharing on our main BBI accounts. Our headquarters social media team regularly checks these to see if there's good content we can share from those posts or if inappropriate tags need to be removed (people often mistakenly tag @bestbuddies in pictures of their pets, for example). Those tags need to be consistently reviewed).

Monthly Events
Regional Meeting: Canada and Dominica
Tuesday, May 9, 2023
10:00 a.m. EST: Register Here
Regional Meeting: Europe
Tuesday, May 16, 2023
10:00 a.m. EST: Register Here
Global Staff Webinar: Best Buddies Elementary Friendship Program
Thursday, May 18, 2023
9:00 a.m. EST: Register Here

Program Highlight: Jobs Program, Best Buddies Colombia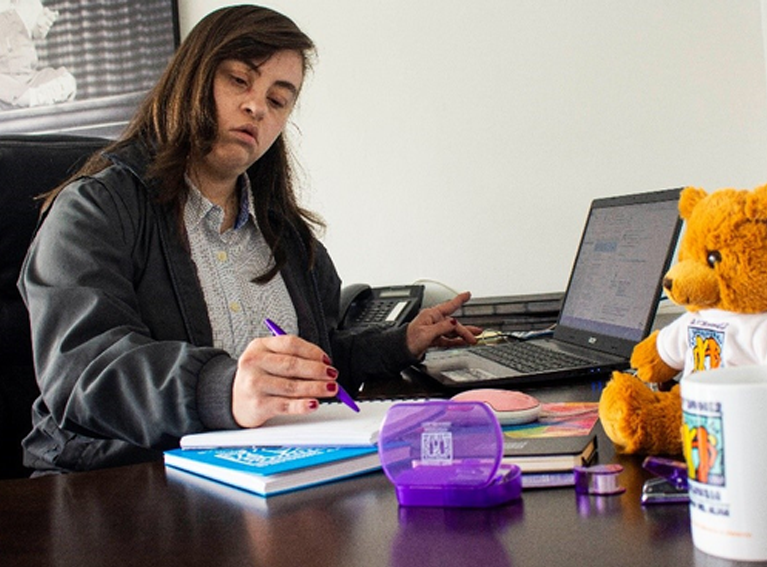 This month we would like to highlight Carolina Escobar Leguízamo. Carolina has worked as a receptionist for Best Buddies Colombia since 2008. Her duties include making the staff list, booking office spaces, handling correspondence, collecting recyclable paper, answering the phone, greeting clients, and doing morning stretching exercises. Since she's been in Best Buddies Colombia, she has become more independent, has higher self-esteem, and is very happy with her job. Best Buddies Colombia is close to her heart!

Best Buddies in Social Media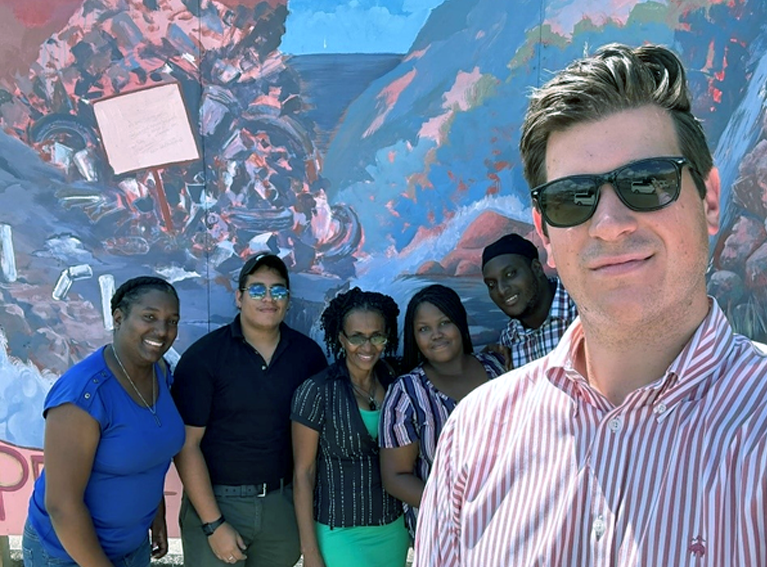 Recently, the Program Manager, International Programs visited Dominica to train staff and meet local partners ahead of the program launch later in 2023.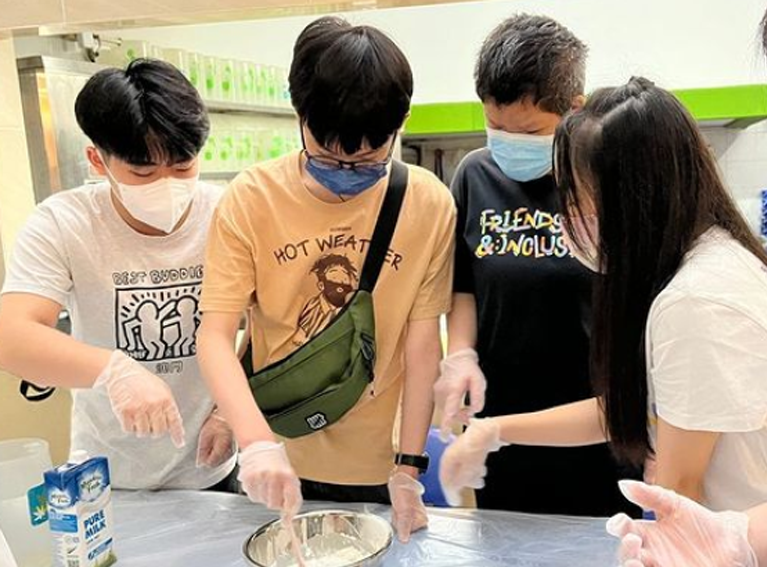 In April, Best Buddies Macau held a special event, the Japanese version of tatami rice porridge-Suemei. The students who participated were interested and experienced the process of making delicious desserts. They also arranged icebreaker games in limited space, and steamed cake skins to organize a singing show to satisfy the best friends' performance wishes.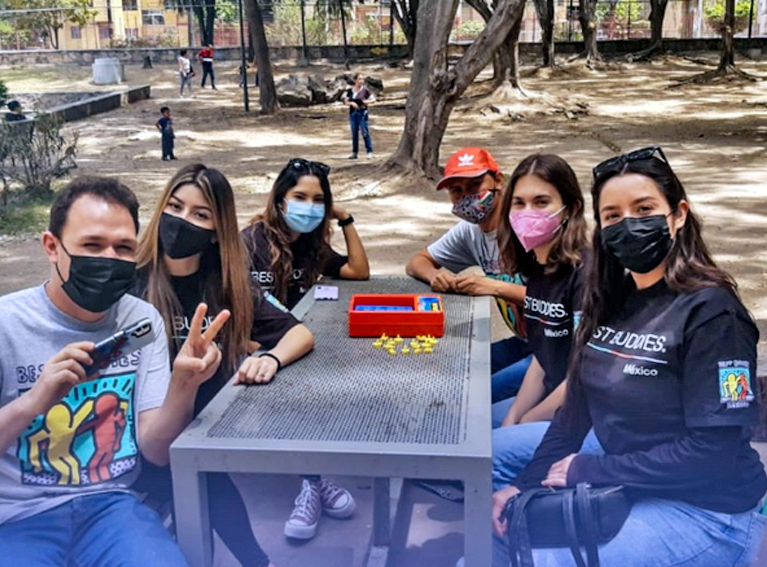 Best Buddies Mexico weekend to strengthen cognitive skills and dexterity among friends. Board games, in addition to encouraging teamwork, healthy competition and problem-solving, make the perfect setting to get to know people better!


And the Bestie of the month goes to…
Enouce Ndeche, Country Director for Best Buddies Kenya!
This month's Bestie Award goes to Enouce Ndeche. Enouce has been the volunteer Country Director of Best Buddies Kenya since 2006. He is innovative and a true leader. Throughout the years, Enouce has made strategic partnerships with other organizations in Kenya and has been constantly identifying new funding sources for the entity. Enouce has recently been helping lead a local collaboration with Colgate Palmolive and has applied for funding from the US State Department and KFC. Great job, Enouce! You are an asset to our global team.

Tip of the month!
Text messages have an average open rate of 98%. That's huge compared to the average email open rate, about 21%. More nonprofits will implement SMS communication in their fundraising efforts. Organizations can use SMS to create fundraising campaigns. But it also creates an opportunity for general communication with their audience, volunteer, and donors. You can send a quick "thank you" text to the volunteers at your event. Or, send out pictures to the donor list. The options are endless for this 2023 nonprofit trend.
Fun Fact of the month
A lot of people wonder why the Mona Lisa doesn't have any eyebrows. Well, that mystery has now been solved thanks to an engineer called Pascal Cotte. The Mona Lisa, when Da Vinci painted her, did indeed have eyebrows, but over time and cleaning, it has eroded them to the point that they are no longer visible.

Recorded Trainings on Google Drive