Celebrating Inclusion Figures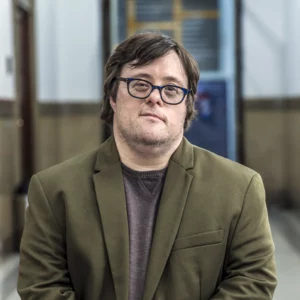 Pablo Pineda is an actor and educator, known for being the first European with Down syndrome to obtain a university degree. He completed both a Diploma in Teaching and a BA in Educational Psychology. In 2009, he won the Silver Shell Award at the San Sebastián International Film Festival for his role in Yo Tambien, a film about a university graduate with Down Syndrome. Pineda was also presented with the Shield of the City by his city's local Mayor.
Although he still acts, Pineda is looking to build a career in education, currently working on implementing an international strategy to increase employment opportunities for people with disabilities. Pineda is a regular guest speaker at universities across the world, has written multiple books, and has a Ted Talk available to watch online here.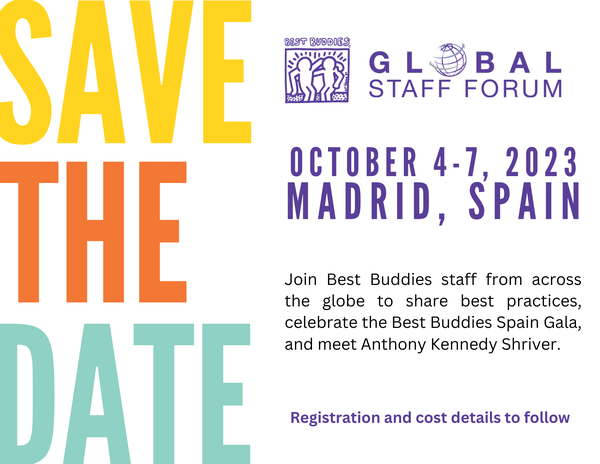 Young Leaders Council (YLC) Applications Now Open!
The YLC is looking for new members. The YLC is dedicated to the education, engagement, and empowerment of student leaders in Best Buddies through peer-to-peer support and innovation.
EXPECTATIONS FOR COUNCIL MEMBERS:
Annual in-person meeting at Leadership Conference
Responsibility for the goals and initiatives set forth by the council
Continuous leadership development
Members serve a 2-year term
QUALIFICATIONS:
A participant leader in a Best Buddies program: One-to-One Friendship Chapter Leaders, Ambassadors, Student Advisory Board members, etc.
Strong commitment to the Best Buddies mission
Proven leadership, communication, and organization skills
Ability to attend Leadership Conference
The YLC application deadline is Sunday, August 20th, 2023. All eligible candidates can apply here.

Email Marketing 101 for Nonprofits: Best Practices to Boost Donor Engagement
Email marketing is an important communication channel for nonprofits. Whether you're sending newsletters or fundraising appeals, you can personalize your messages and connect with donors via emails better than you can with traditional advertising. But, how can you get the most out of your email marketing campaigns?
Join Bryna Dilman (VP of Growth and Marketing at Keela) and Meredith Gray (Head of Marketing at Keela) as they dive into the wonderful world of email marketing for nonprofits. You'll learn how to craft engaging subject lines and copy to boost your email open and conversion rates so that you can raise more money. They'll also show you how you can send the right emails at the right time to the right donors using automated workflows. Finally, they'll walk you through key email metrics so you can understand how to evaluate your email campaign performance.
Tuesday, August 8, 2023
1:00 p.m. EST: Register Here
Global Staff Webinar: Digital Accessibility
Please join us for our next Global Staff Webinar to learn about Digital Accessibility so your country program can make technology usable by as wide an audience as possible.
Wednesday, August 10, 2023
9:00 a.m. EST: Register Here
Building a Culture of Inclusion: Crafting a DEI Strategy for Your Organization
Having a clearly defined Diversity, Equity, and Inclusion strategy can be extremely beneficial to the growth and sustainability of an organization. A DEI strategy can help prioritize efforts, align stakeholders, properly allocate resources, and create a shared vision and investment within the organization. In this webinar participants will understand how creating a DEI strategy promotes inclusion and staff engagement. They will also learn about the key phases and components of a DEI strategy and leave with tools to help them begin to craft a strong and sustainable DEI strategy.
Thursday, August 31, 2023
11:30 a.m. EST: Register Here

Program Highlight: Best Buddies Russia
Best Buddies Russia held their annual summer camp this month. Here they held many activities such as Buddy Vision, Eco Fashion Show, sports, trainings, dances and more. One of the main events was a Rock Concert in which each team presented their own rock group. Over 140 guests attended including buddies, volunteers, and parents. It was an amazing week!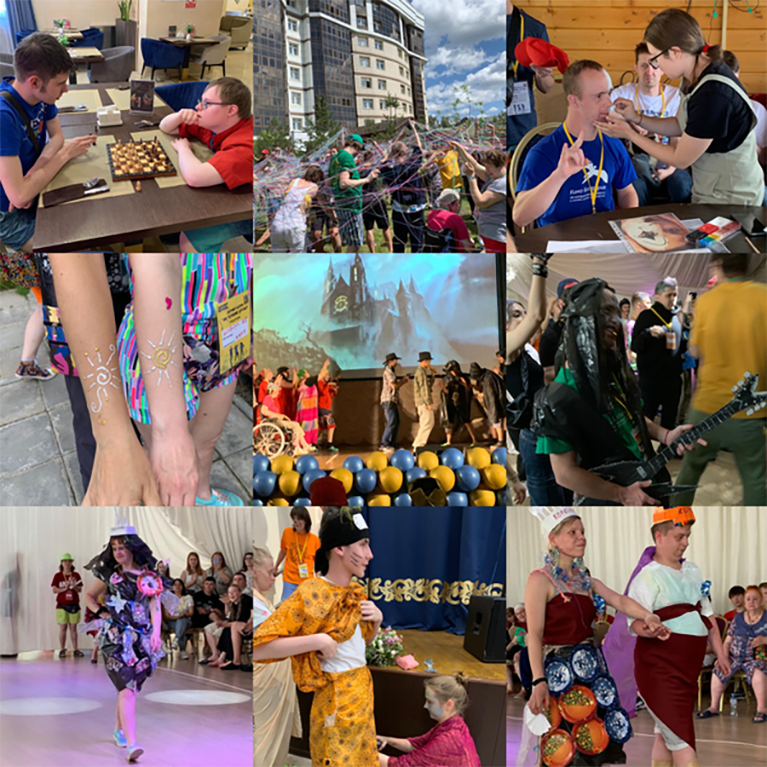 Program Spotlight: Best Buddies Ghana
Best Buddies International and Colgate-Palmolive have partnered together in 2023 to bring inclusive events to local communities. In July, Best Buddies Ghana hosted a CSR event with 25 Colgate employees and 50 Best Buddies Ghana participants. We hope to replicate this partnership in other markets in 2024. Thank you, Colgate, for your on-going support.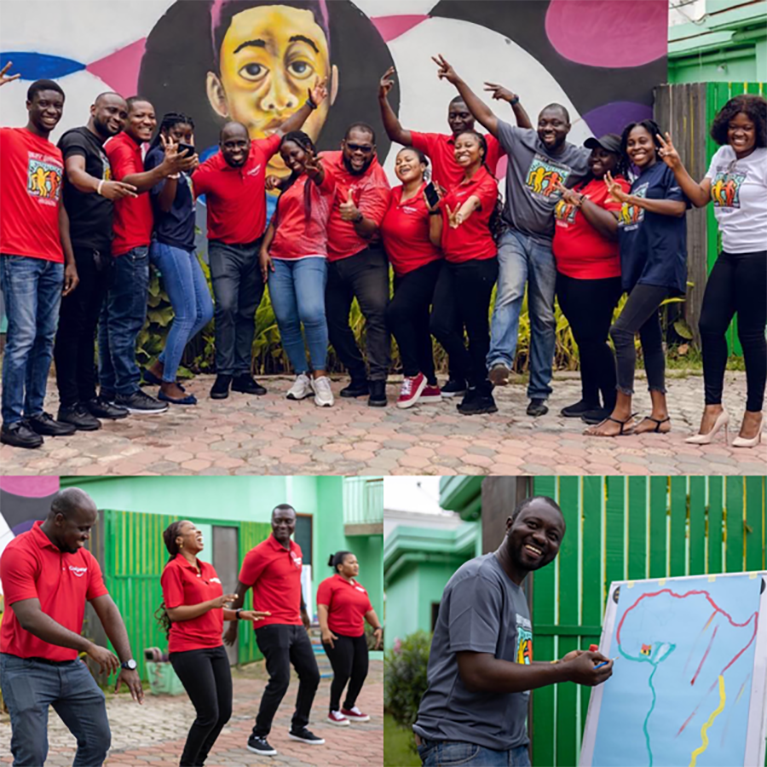 This month, the Best Buddies Leadership Conference welcomed 1,600 students, volunteers, and community advocates to help imagine, create, lead, and empower the future of the disability rights and inclusion movement! We are thankful to the seven countries who made the journey, Hong Kong, Korea, Philippines, Saudi Arabia, Chile, Indonesia, Croatia, and Canada. It was great to Reunite for Inclusion!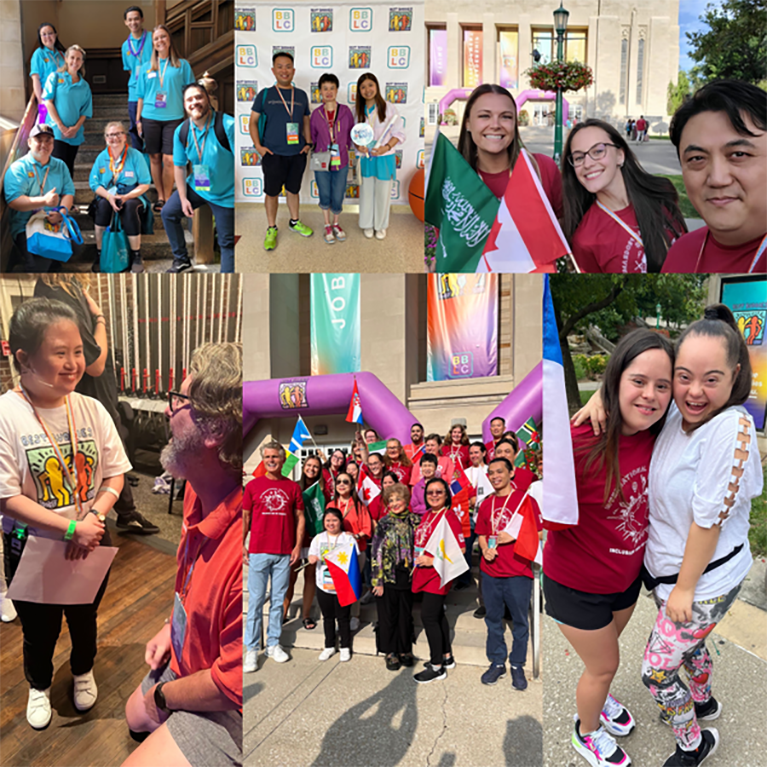 And the Bestie of the month goes to…
Monica Mir Bermejo, Country Director for Best Buddies Spain!
This month's Bestie Award goes to Monica Mir Bermejo, the new Country Director of Best Buddies Spain. Monica is a huge changemaker in her community and brings professionalism and motivation to our global organization. Monica and her team are launching the Best Buddies Elementary School Program this fall, hosting a large Best Buddies gala in October, and also serving as the host country for the upcoming Global Staff Forum. Thanks for all your hard work Monica!

Tip of the month!
A handwritten note of thanks or encouragement can mean so much to someone. Look around you and think about the people you interact with regularly. Is there someone who has done something nice for you? Or is there someone you know who is down and could use some encouragement? Choose someone and write them a brief letter by hand. Deliver it to them in person to let them know that you were thinking of them. You never know when your act of kindness could make someone's day!
Fun Fact of the month
You probably know that snails are pretty slow creatures, but did you know that they also take the longest naps? One nap can last up to three years!

Recorded Trainings on Google Drive