Best Buddies Citizens Outings Bring Joy and Healing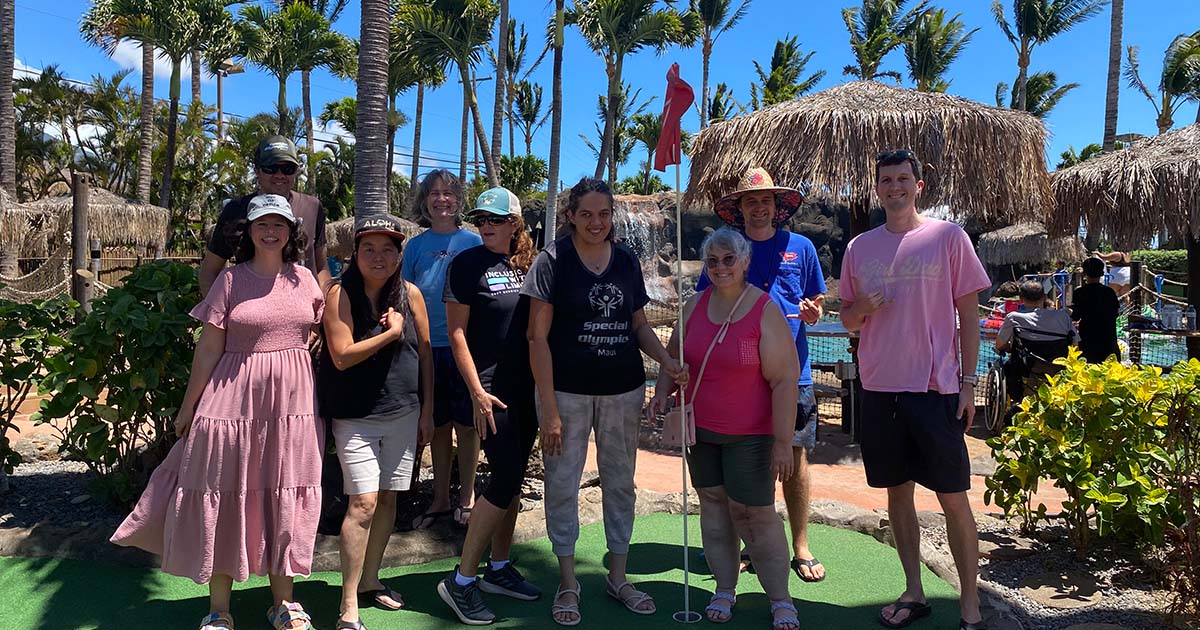 The Best Buddies Citizens programs on O'ahu and Maui recently held outings for their members. The O'ahu Citizens visited the Byodo-In Temple in Kaneohe, while the Maui Citizens met at the Maui Golf & Sports Park.
Aya Araki, an O'ahu Citizens member, had the people of Maui in her thoughts, in particular the Best Buddies 'ohana on Maui who were impacted by the devastating wildfires.
The Maui Citizens had a day of fun and games at the golf park. They rode the bumper boats and played mini golf. The event was a great way for participants to relax and enjoy time with each other after the recent fires.
The O'ahu Citizens also had a great time at their outing. They spent the day exploring the gardens and seeing the temple at Byodo-In. The event was a beautiful and peaceful way for participants to connect with each other and with nature.
Aya's mom, Janet Araki, liked how the parents could come along and meet other families. She said, "It was nice to meet Paolo's mom and dad and Chloe's mom. We had a lot of fun talking and getting to know each other."
For Aya, the best part about Best Buddies is that she gets to meet new people and make friends. Aya has fond memories of the outing at Byodo-In where she gave offerings to the buddha and rang the temple bell.
The Best Buddies Citizens program is a wonderful way for adults with and without IDD to connect with others and build meaningful friendships. The program provides opportunities for participants to participate in activities that they enjoy, such as visiting temples, hiking, and playing miniature golf. The program also helps participants to develop their social skills and confidence.
Best Buddies Citizens outings also provided an opportunity for participants to show their support for the Best Buddies 'ohana on Maui who were impacted by the wildfires.