Celebrating Inclusion Figures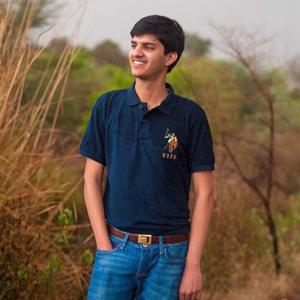 Pranav Bakshi was two years old when he was diagnosed with autism. But his mother, Anupama Bakhshi, decided to not let it become a hurdle in the way of achieving his dreams and so, one day when Pranav expressed his interest in modelling, his mother knew she had to help her son explore fields of his interest.
"We were in a mall when suddenly he came up to me showing a billboard. He expressed his desire to model and I could only agree with his decision. Pranav is very well aware that he has autism and is fighting it on a day to day basic. But he is a strong man and I really want the other kids with autism to take inspiration from him and believe in themselves." And so, she sent out emails to several modelling agencies but none of them responded positively except for Ninja Singh, who instantly recognised Pranav's latent talent and decided to give him a chance as she believes that fashion industry should be more inclusive.
Due to autism, Pranav Bakshi suffers from 40 per cent disability and has issues like anxiety and extreme obsession, but there's nothing that can dampen Pranav's spirit. The budding model, who considers Spanish supermodel Jon Kortajarena as his idol, wants to work for international brands and is determined to make it big in the fashion industry.

2023 Global Staff Forum Registration is Still Open!
We are excited to invite you to the 2023 Global Staff Forum to be held in Madrid, Spain from Wednesday, October 4th – Saturday, October 7th, 2023! To register, please use the link below:
2023 Global Staff Forum Registration
Please note, registration closes on Friday, September 15th.
Down Syndrome Dating Show Coming to Netflix!
A new show following several people with Down Syndrome in their quest to find love is premiering on Netflix on August 11th! "Down for Love" features 10 individuals from New Zealand as they go on dates, navigate relationships, and receive support and advice from family, friends, and other couples. You can watch the trailer here.

How to Supercharge Your Grant Research
There is no doubt, to be done successfully, grant research takes critical time away from effective grant writing and grant relationship development and maintenance. However, without the appropriate amount of time spent on grant research, your relationship-building efforts, and especially your grant writing work will fall flat! Participating in "How to Supercharge Your Grant Research" will strengthen your grant research process.
Tuesday, September 5, 2023
1:00 p.m. EST: Register Here
Global Staff Webinar: Fundraising
Please join us for our next Global Staff Webinar to learn about learn the different types of Fundraising, including a basic overview of grant writing.
Thursday, September 7, 2023
9:00 a.m. EST: Register Here
Nonprofit Email Marketing 102: Advanced Strategies for Engaging Supporters
Level up your email marketing game with this webinar all about taking your fundraising communications to the next level. Dive deeper into strategies for personalized engagement, impactful storytelling, and optimizing your emails so that you can generate the most revenue possible for your cause. Join to learn how to segment effectively, craft compelling narratives, and drive actions aligned with your mission!
Thursday, September 21, 2023
1:00 p.m. EST: Register Here

Program Highlight: Best Buddies Mexico, Celebrating 20 years!
Best Buddies Mexico is celebrating its 20th year of inclusion. On September 30th, 2003 Best Buddies Mexico was formed due to the promise and passion of their Executive Director, Tita Edid de Kahan. It is nothing short of remarkable, what started with 30 friendships, has evolved into the impact of more than 26,000 people across Mexico. Best Buddies is grateful for their hard work and success and invites everyone to join us in congratulating them on an incredible milestone. Best Buddies Mexico will be celebrating with their upcoming Friendship Walk! Best Buddies International wishes them the best for the next 20 years!

Best Buddies in Social Media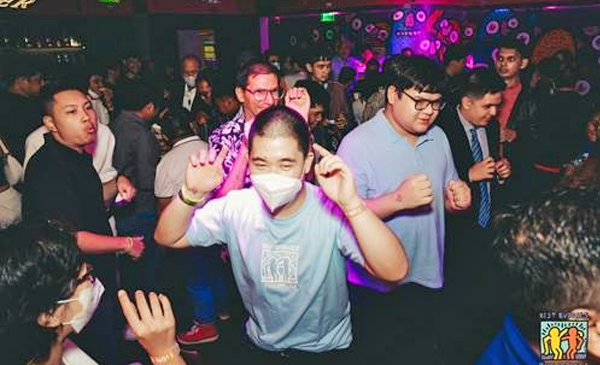 Best Buddies Philippines celebrated another successful dance night event, with the theme "Permission to Dance " at the Clubhouse, Bonifacio Global City, on July 29, 2023. Our Buddies showcased their dancing skills, bonded with their loved ones, and contributed to our joint advocacy of acceptance and inclusion.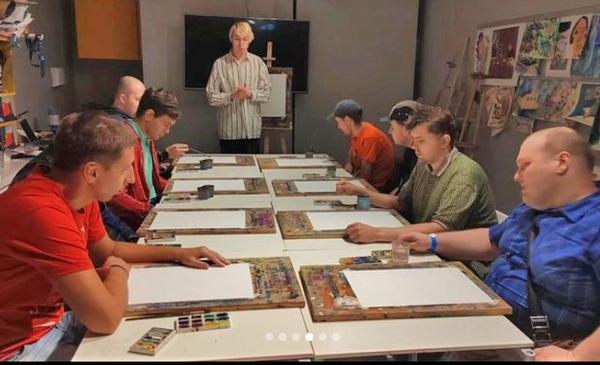 On August 22, Best Buddies in Russia visited the Museum of Russian Impressionism. They were shown the exhibition "Choice of Dobychina", where the works of Kuzma Petrov-Vodkin, Valentina Khodasevich, Alexander Benoit and many other artists are displayed. After the excursion, the participants went to a creative master class, where they tried themselves as artists and wrote still lives based on Alexander Gaush's work "Chinese vase". They turned out to be new unique pieces of art.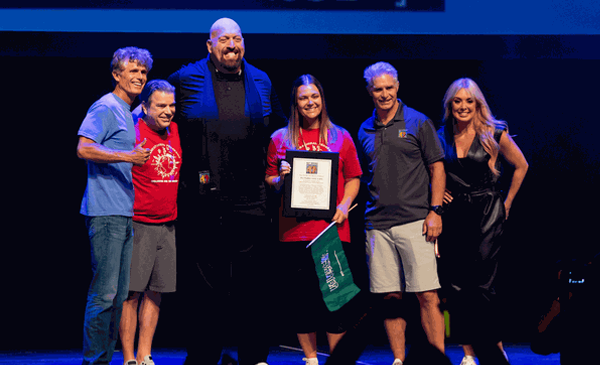 Best Buddies Saudi Arabia was excited to attend Leadership Conference 2023! One of our advisors, Ashlie Jensen, attended and met so many amazing people with a shared vision of spreading INCLUSION around the globe. This year Best Buddies Saudi Arabia was recognized as the International Chapter of the Year! We have more work to do this year and we are so excited to see the impact we will make!


And the Bestie of the month goes to…
Tita Kahan, Country Director for Best Buddies Mexico!
Tita started her involvement with Best Buddies in 2003, attending the annual Best Buddies Leadership Conference. Soon after, in September 2003, she was the essential lead in Telmex's founding of Best Buddies in Mexico.
This year she proudly celebrates 20 years of success at the helm of Best Buddies Mexico as the organization's executive director. Together, they continue to grow with more Mexican companies eagerly reaching to participate in the Jobs program as corporate volunteers, engagement opportunities, along with added interest and increasing participant numbers from students joining Best Buddies Mexico's College Friendship program.
Tita's favorite aspect in her passionate leadership within Best Buddies is the impact made in the life of the buddies, their families, and the volunteers who collectively get to witness and live the importance of being inclusive, respectful, and helping set an example for their friends and families!
On behalf of the International Programs team, congratulations and we thank you, Tita, for your 20 years of service and commitment to our mission.

Tip of the month!
Establishing connections with influential people in your community can result in some valuable allies, and befriending local vendors and businesses can also be beneficial. Remember that donors don't necessarily have to donate money! Vendors who are enthusiastic about your cause may be willing to make in-kind donations for services or products instead of cash. Be sure your relationships with allies and vendors aren't one-sided, though. Be sure you repay them by acknowledging their involvement in a way that benefits them, too
Fun Fact of the month
Most of the continents lie in the north of the equator. Do you know that 90% of the world's population lives in the northern hemisphere? So, if the world has an estimated 7.3 billion people, 6.5 billion of them are living in just 50% of the Earth's area.

Recorded Trainings on Google Drive