RJ Myers: Igniting Inclusion at Pearl City High School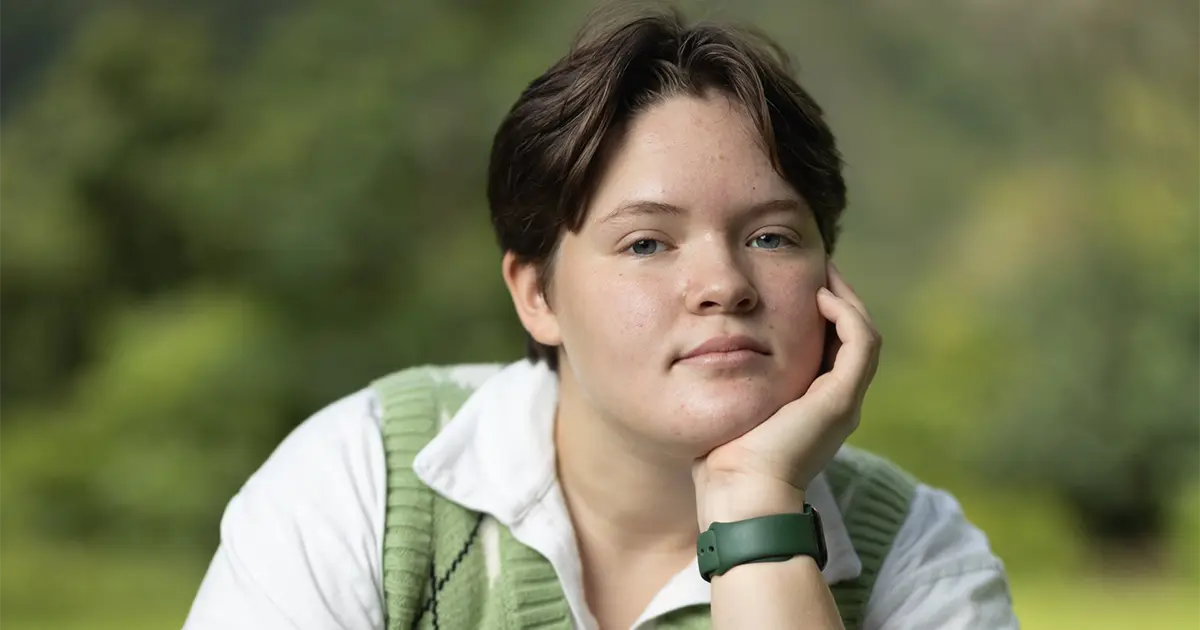 Amidst the roaring cheers of students at Pearl City High School, there was a moment of recognition that transcended the ordinary. Charismatic Chapter President RJ Myers found themselves in the spotlight during a school assembly. RJ, who identifies as they/them, was moved by the positive reception. However, the true reward lay in the transformation they were witnessing within the school—a powerful shift in the perception of students with intellectual and developmental disabilities (IDD).
At 17, RJ is already a dynamic force. Their longtime love for Best Buddies was further stoked after attending the Best Buddies Leadership Conference in Indiana, inspiring them to champion the organization's mission of inclusion at PCHS. During club rush, RJ's recruitment efforts engaged over 60 neurotypical students who expressed interest, and the club is eagerly awaiting applications from students with IDD.
"Best Buddies is a passion for me," says RJ. Because of their involvement with Best Buddies in Hawai'i, RJ grew as a person and got better at communicating.
RJ also participated in the Leadership Training Day at Kapolei High School in September. They started off by creating a special handshake before going into the planning and strategizing of Best Buddies initiatives for the new school year. RJ also shared their experience at the Leadership Conference in Indiana.
RJ's journey with Best Buddies began at age 14  and was influenced by their mother, a special education teacher, and their brother, who was once part of Best Buddies in high school. For RJ, Best Buddies is more than just a club; it helped them find a deep-seated passion that has propelled personal growth and enhanced their communication skills. What resonates most with RJ is the organization's unwavering commitment to inclusion and the knowledge that friendships transcend all boundaries. "We can all be friends no matter what." With leaders like RJ, the Best Buddies mission continues to flourish, inspiring change and fostering acceptance and friendship at Pearl City High School.