O'ahu Leadership Training Day Inspires Leaders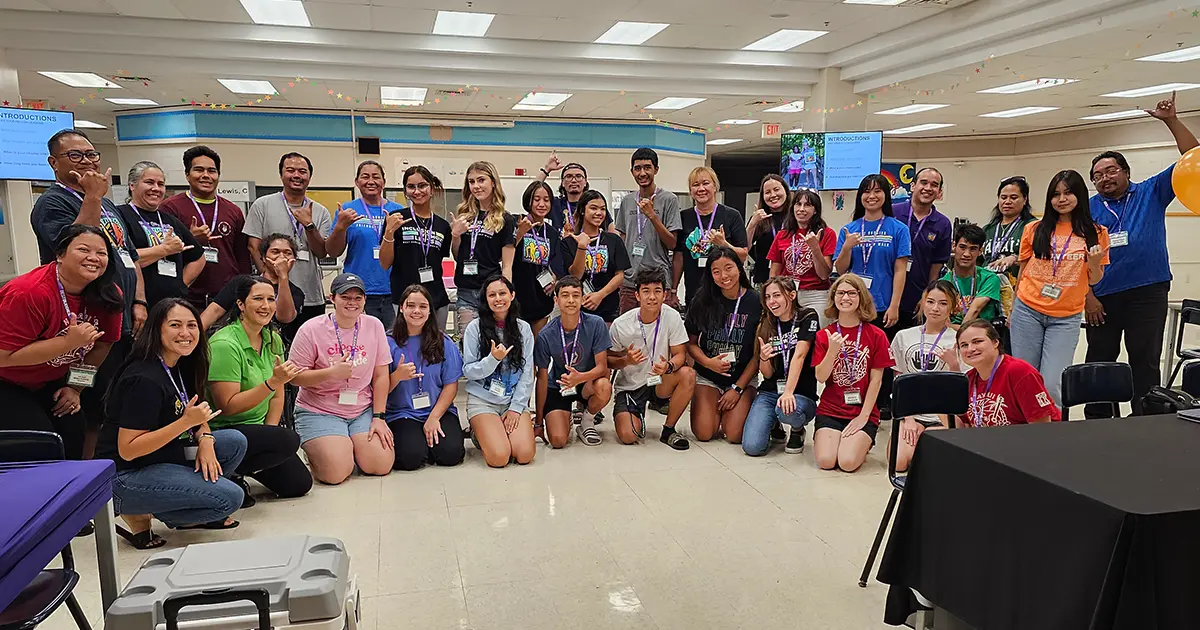 O'ahu witnessed an inspiring gathering of over 30 student leaders, advisors, and ambassadors from schools across the island on September 16th at Kapolei High School. Representing schools including Kapolei High School, James Campbell High School, Pearl City High School, U.H. Lab School, Roosevelt High School, Waianae High School, Leeward Community College, and the University of Hawaii at Mānoa, these chapter leaders met to share their passion for inclusivity and friendship as part of the Best Buddies in Hawai'i program.
Kian Sanchez of the U.H. Lab School said he decided to become a chapter leader because he has a sister with a disability, and he wants the world to know what an incredible and loving person she is. His motivation for joining Best Buddies in Hawai'i was born out of love and that will be a powerful factor for getting the program up and running at the U.H. Lab School.
Bathey Fong has been a Best Buddies in Hawai'i participant since 2014. She is pursuing a degree at Leeward Community College. Bathey doesn't allow her disability to stop her from reaching her goals or dreaming big. "It can be tough, but I can do it," says Bathey. Her determination has inspired the newly opened friendship chapter at LCC where she was elected as one of the Student Leaders this school year.
The event was not just about networking and making connections; it was a melting pot of ideas and enthusiasm. Attendees, including State Ambassadors, Self-Advocacy Advisory Council members, and interns, enjoyed spirited discussions on strategies to ensure that this year's Best Buddies chapters and activities would be successful. From brainstorming innovative recruitment techniques to nurturing the bonds of friendship among longtime members and new recruits, every attendee was focused on fostering an inclusive and supportive community.
The end of the day-long training saw a group of empowered and motivated leaders ready to share what they learned with their school chapters. They not only exchanged valuable insights but also reaffirmed their commitment to making this school year an unforgettable one for all members of the Best Buddies 'ohana. Given their collective dedication and newfound knowledge, we know they'll accomplish great things.