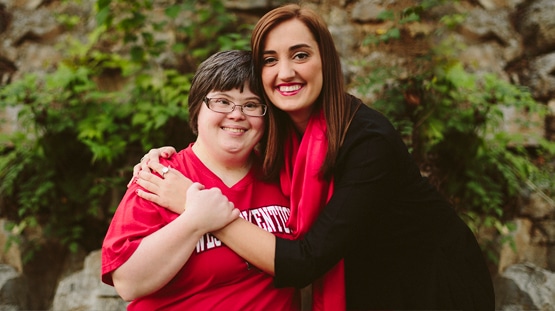 Brittany Hunt and Katherine Devine
Friendship program - Colleges
Brittany and Katherine are members of the Best Buddies College program at Western Kentucky University. They were matched in the Fall of 2012, but their connection dates back many years, as these two have attended the same church since childhood.
Brittany is a strong self-advocate, and an active member of the Bowling Green, Kentucky community.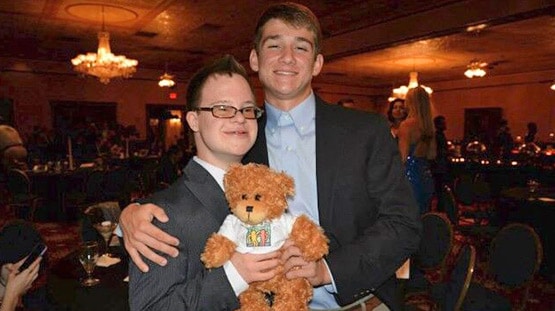 John Foster and Patrick Saathoff
Friendship program - High Schools
John has been a part of Best Buddies since 2011. He is a part of the Bishop Moore School Friendships program. John loves Best Buddies and spending time with his buddy, Patrick. Patrick and John have been matched for the past three years that John has been a part of the chapter. Patrick and John spend quality time together outside of school at sporting events, going to lunch, and driving around town. There is a clear unconditional bond between the two boys. "Best Buddies has allowed the students to learn how to be honest in a friendship.