A Father's Endless Love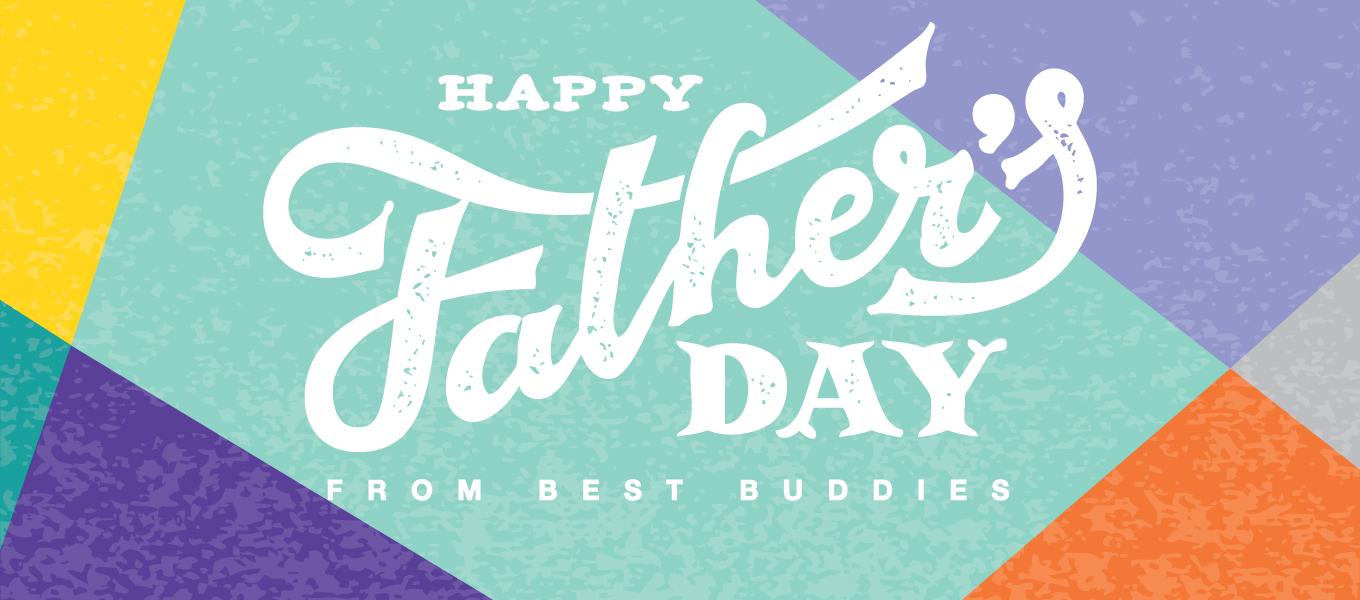 As a father of three – Marlowe, age eight, Calvin and Flynn, age six – Steve Roge finds that what brings him the most joy is watching his children become kind and amazing human beings. He feels complete by having his kids in his life. Watching them grow together and become best friends fills Steve with happiness, along with just having the opportunity to laugh with them.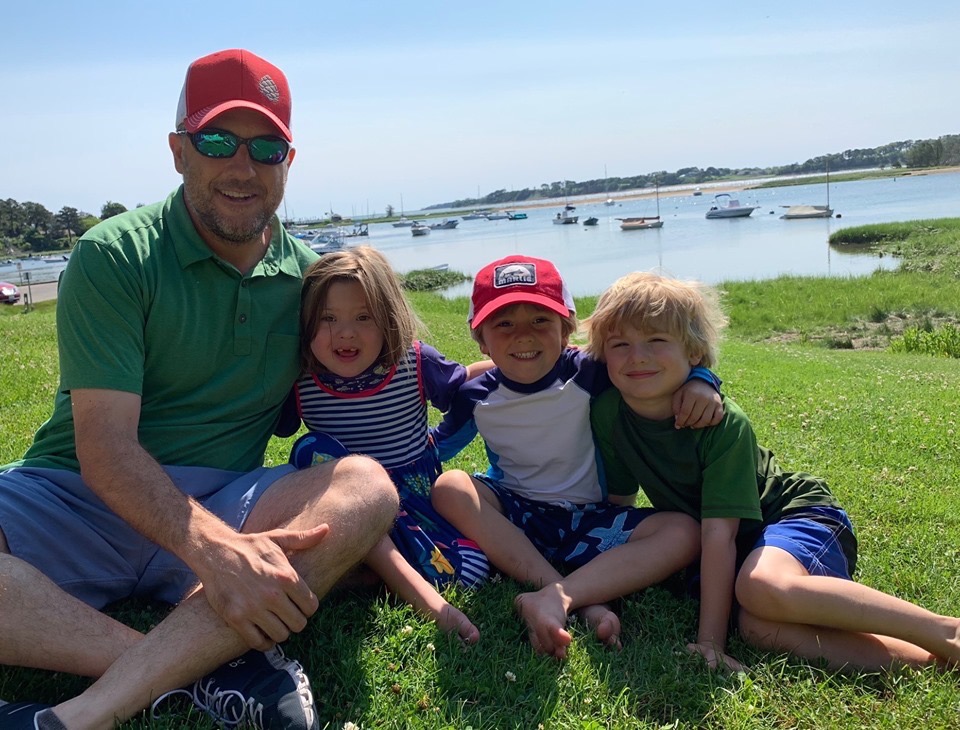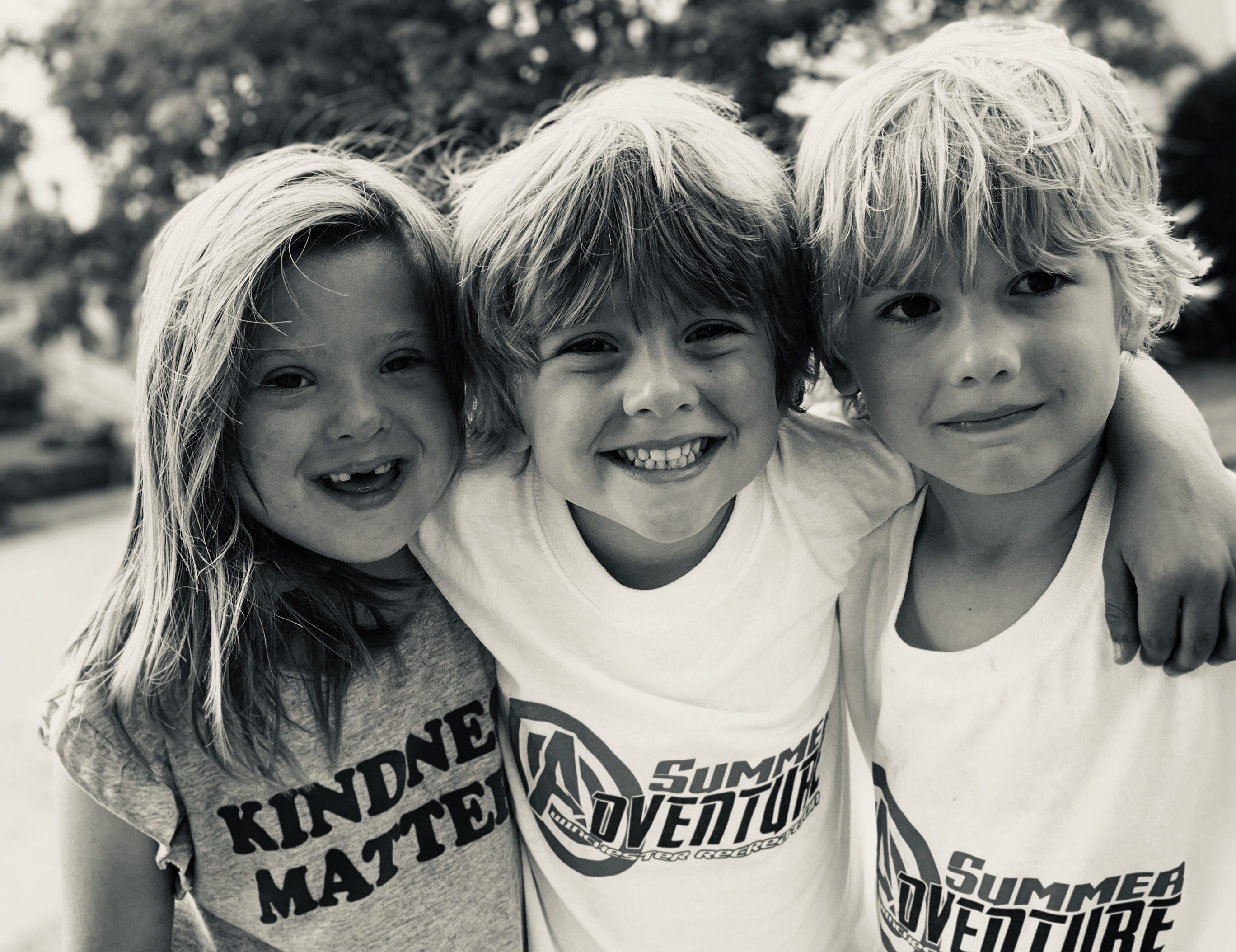 They all have a really good sense of humor and clearly realize that dad is the funniest guy they know.  My number one goal in life is to be remembered as a good father, so being able to help guide these kids has been the greatest gift I could ask for in life.
Steve's eldest, Marlowe, is a beautiful eight-year-old girl finishing first grade. Marlowe loves school and learning alongside her peers.
She is so funny and kind, yet very strong willed.  She is a force to be reckoned with when she doesn't get what she wants. But her kind heart can always sense when someone is sad and needs cheering up.  Dad, you OK?  She always asks just to be sure.  It is a cliché, but she really does light up a room with her smile.  And she also happens to have Down syndrome.
Marlowe loves – her dolls, make-up and manicures but can keep up with her brothers. She loves a stylish wardrobe just like her mom, as well as movies with a great singing and dancing soundtrack and meticulously follows along with the dance routines.  Her truest love in the world is animals. Marlowe is so eager to constantly learn more about all animals, especially dogs. Her nickname is the dog whisperer because dogs always gravitate towards her and they always lay patiently with her as she tells them a story and rubs their belly.
"Having Marlowe as my daughter has fundamentally changed me as a human being."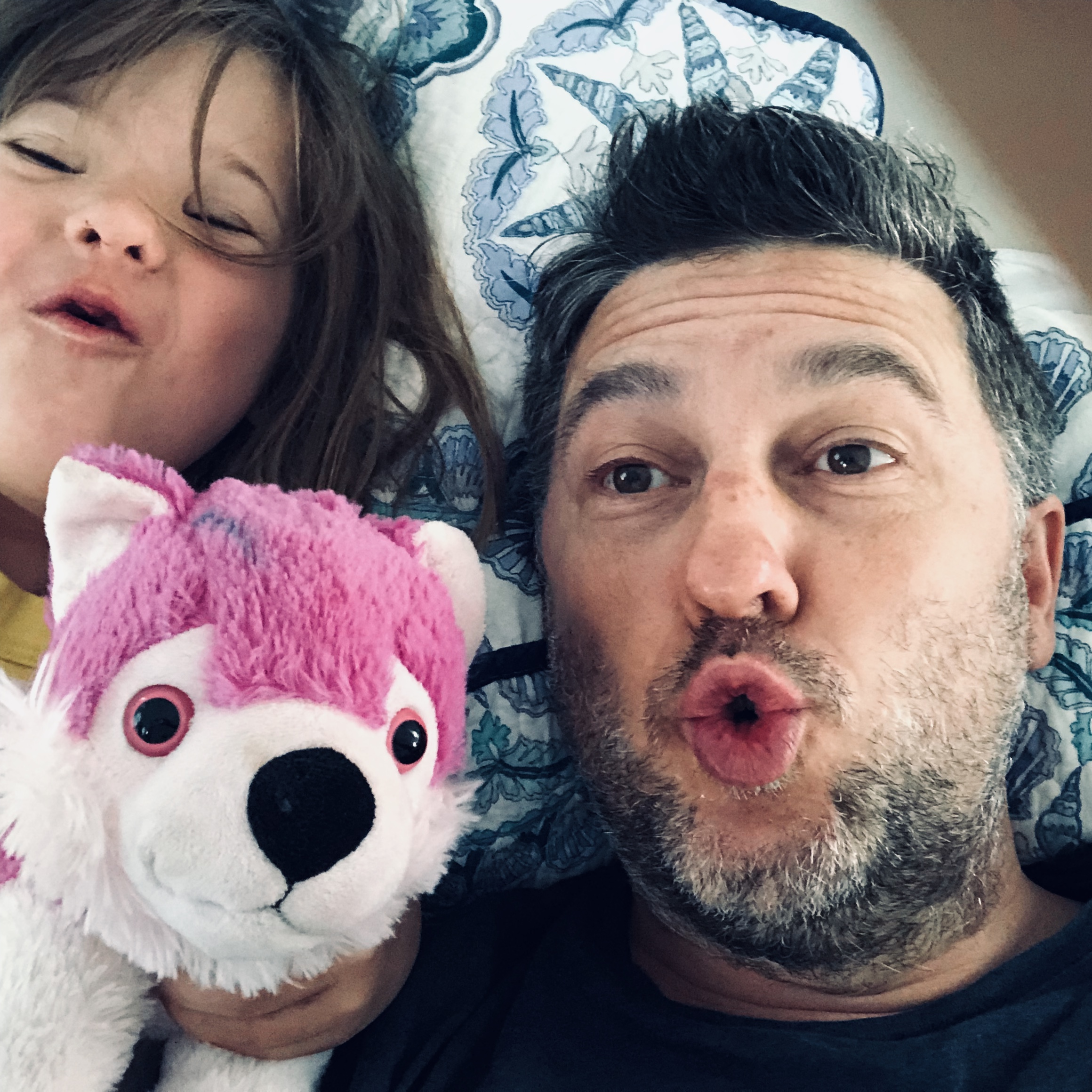 Steve lives his life with more empathy and pushes harder to be better and do more, thanks to Marlowe. She gave him a new voice that he didn't know he had, one that he will continue to use to advocate and fight for those that may not always be given the opportunity to speak for themselves. Shortly after Marlowe was born, the Roge family began their journey with Best Buddies. Despite little experience with the disability community, Steve and his wife wanted to contribute to the Best Buddies mission of creating a more inclusive world.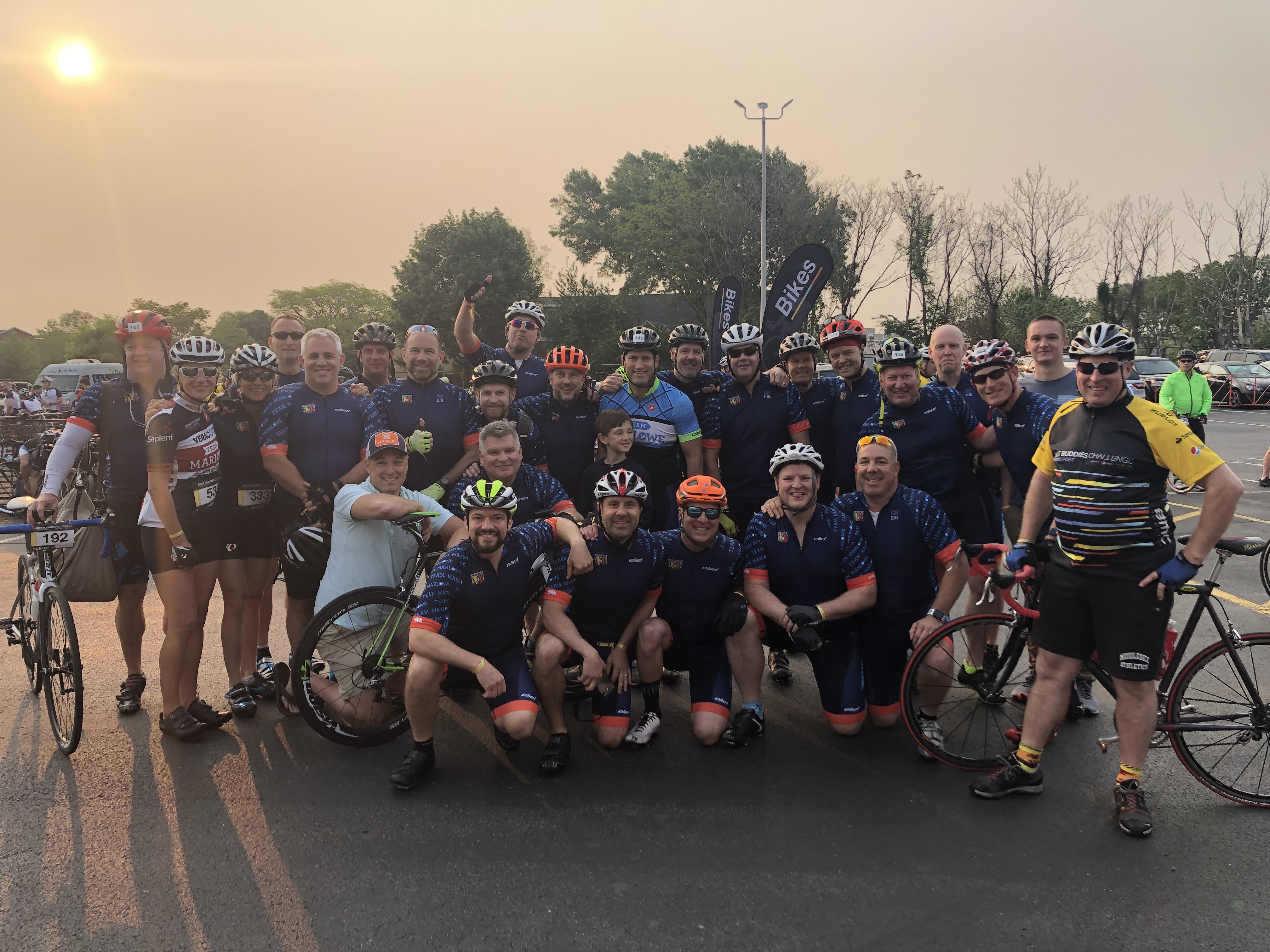 Steve's family started Team Marlowe for the Best Buddies Challenge: Hyannis Port in 2012 with 4 riders, raising approximately $10,000 for Best Buddies. To date, Team Marlowe has raised over $750,000 since 2012 and Steve, alone, has raised just shy of $200,000. Steve is a part of the Best Buddies Challenge: Hyannis Port Executive Committee, involved in the Winchester chapter of BB Massachusetts/Rhode Island, and a big supporter of Best Buddies. They had no idea how far the experience would take them or how much of an impact they would make on their community and friends. Steve hopes that his family's involvement can inspire younger generations to get involved and generate endless impact.
Steve explains that Best Buddies is a movement and so much more needs to be done.
Best Buddies has made us feel part of something much bigger than ourselves and gave us a stronger voice to be an advocate.  It has also given us a tremendous sense of community, knowing there are so many people out there to support us and relate to the challenges raising a child with a disability can face. It has also given us so much appreciation for our friends and family and our amazing Team Marlowe.  People have rallied around us in such an amazing way and are helping to create awareness.  We are now witnessing our friends' kids asking how they can get involved to do more for Best Buddies.  If our contribution can then influence a younger generation to get more involved than that impact can be endless.   We really do feel like we can change the world.
When asked about the biggest lesson he has learned from daughter Marlowe, Steve says:
"I've learned that life is so much more beautiful when you look through her lens. Slow down a bit and appreciate life for the true beauty of it and don't get bogged down in all the things out of your control. Marlowe doesn't judge anyone or anything and she wakes up every day happy and ready to tackle whatever gets thrown her way."
Marlowe is one of the most remarkable people Steve has ever met and it isn't just because she is his daughter:
"Marlowe, I love you because you are so true to yourself and you love me unconditionally and see the best in everyone. I love and admire you for your strength and perseverance and the fact that you never complain about how life can sometimes be unfair. I read this once and it really stuck with me – Sometimes the real-life superheroes live in the hearts of small children fighting big battles.  And that, on top of so many other reasons, is why I love you so much.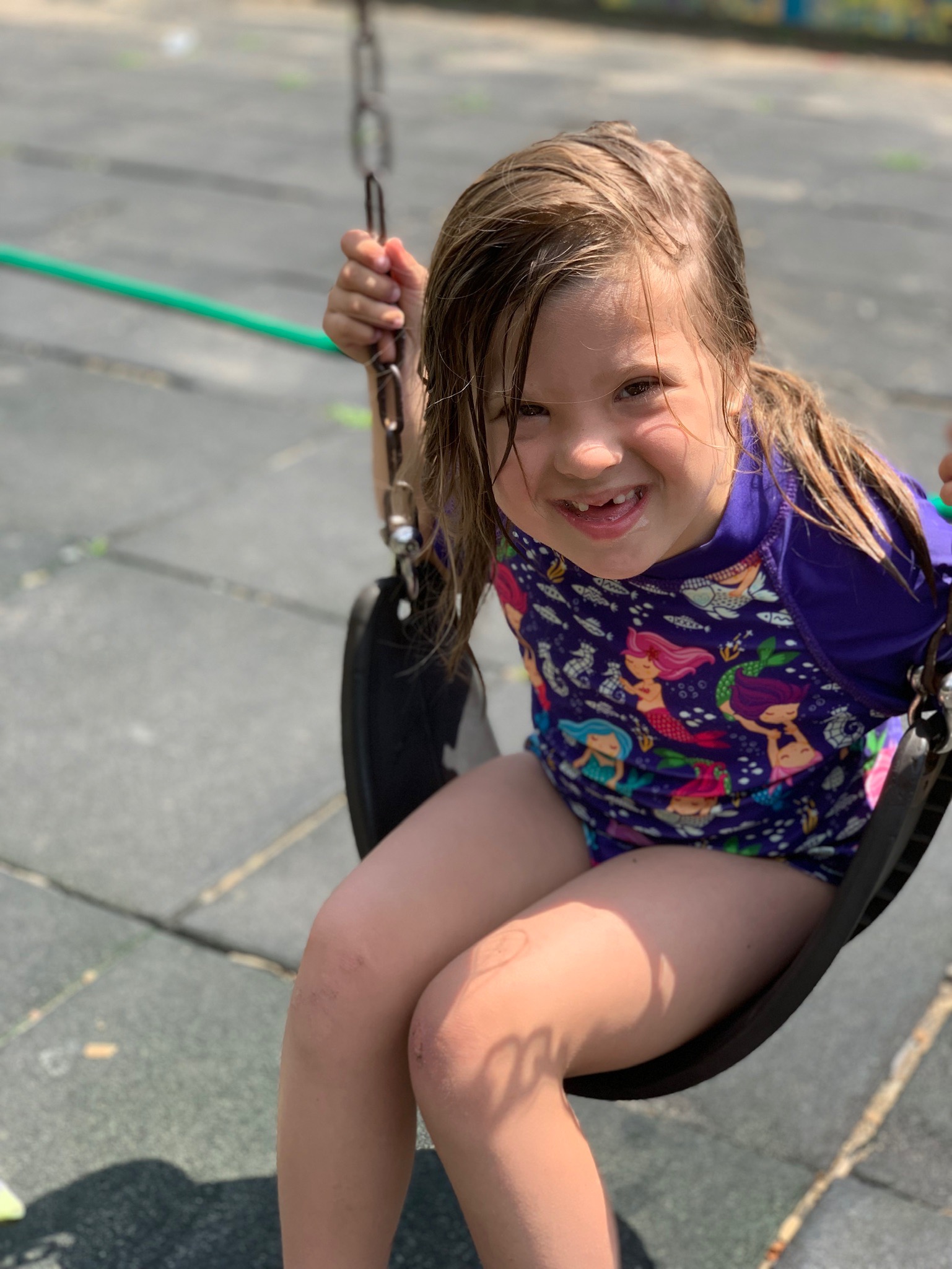 Steve believes that no one on this earth should ever feel isolated, excluded or hopeless because of who they are.  He encourages people to join Best Buddies and use their voice to advocate for individuals with intellectual and developmental disabilities.
The best thing that has ever happened to me was the birth of my daughter Marlowe.  She has exposed me to so many amazing things in life that otherwise I would not have been part of.  Best Buddies is one of them.  It is not only a charity but a movement.  So much has been accomplished but so much more needs to be done.  No one on the earth should ever feel isolated, excluded or hopeless because of who they are and when they were born.  Best Buddies has pushed so hard for so many years to ensure they use their voice to represent all people with IDD.  The awareness and advocacy is something I am so appreciative of.  And the programs have such a long lasting impact on lives – from school years to adulthood.  Not only to those with disabilities but the others who volunteer.  We spent time pushing to get a chapter started at our local high school here in Winchester, MA so we spent a lot of time talking to people about their involvement.  The resounding feedback from the volunteers, specifically in the friendship program was that they got more out of the experience than they think their buddy did – and it was one of the best experiences they have ever had.  People fear what they don't know – and if they don't know anyone in their life that has a disability, it is never too late to start.