Meet Savannah Enos & Christine Farley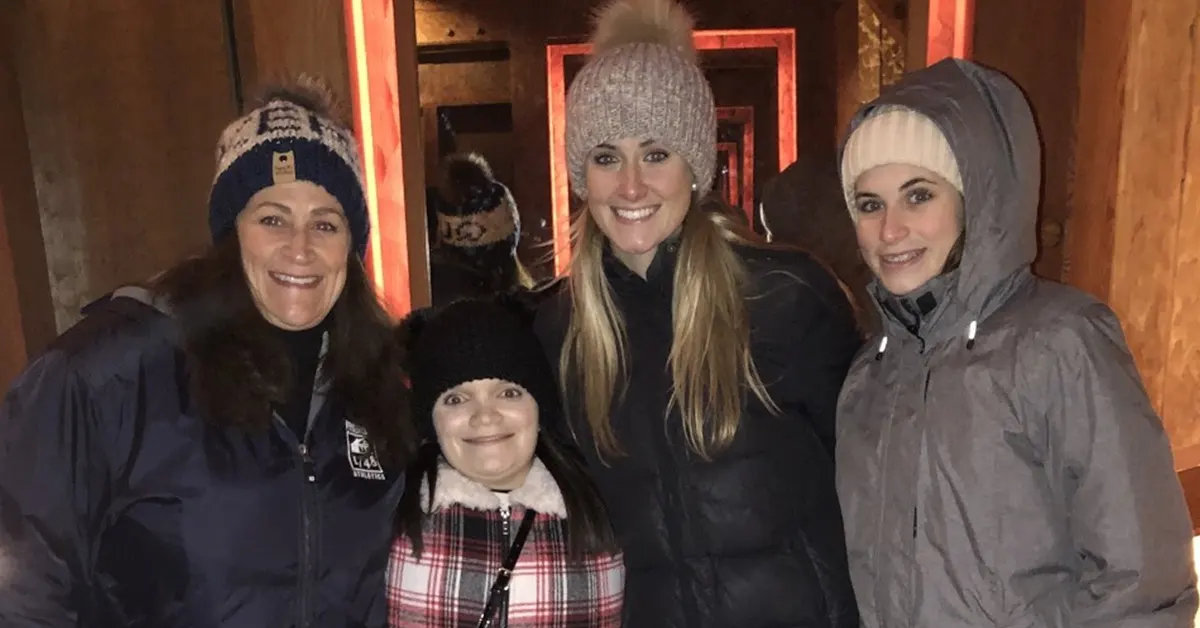 Savannah (middle left) with Christine's family
Savannah & Christine first met in September 2020. Christine, a local school teacher, seeks opportunities to involve her buddy in her life and are celebrating over two years of friendship this Fall! Although meeting in the pandemic, their friendship hasn't always been easy. For all of us, the pandemic provided a shared experience we can relate to today, which provided the foundation for their connection. We all were facing social isolation because of the coronavirus. Feeling the need for greater connection to her community, Christine signed up for Citizens after seeing her friend, Krista Scott, co-lead a Corporate chapter at her work. She immediately immersed herself in our events while efficiently navigating our application process. Upon being matched with Savannah, they built a friendship and helped each other combat the isolation that the pandemic brought to our communities.
From there, Savannah and Christine continually found ways to involve each other in their lives. Whether it be phone calls on a weekly basis or invites to different adventures. A mission moment that stands out is how Christine immersed her buddy, not only in her own life, in her family life. Savannah joins the Farley family on their holiday adventures and has gotten to know Christine's two daughters.
Our Citizens program has an unintentional benefit that we get to see in this friendship. In most matches, the family and support circle of each person becomes involved in their connection. Not only is Savannah matched with Christine, she has the Farley family cheering her on and is a part of her life. This opportunity is never a guarantee. Although, we recognize that often relationships are created that impact more than the two people the match starts with. And it is in these moments where inclusion grows and communities become more inclusive. We can't wait to see where Savannah & Christine's friendship grows from here!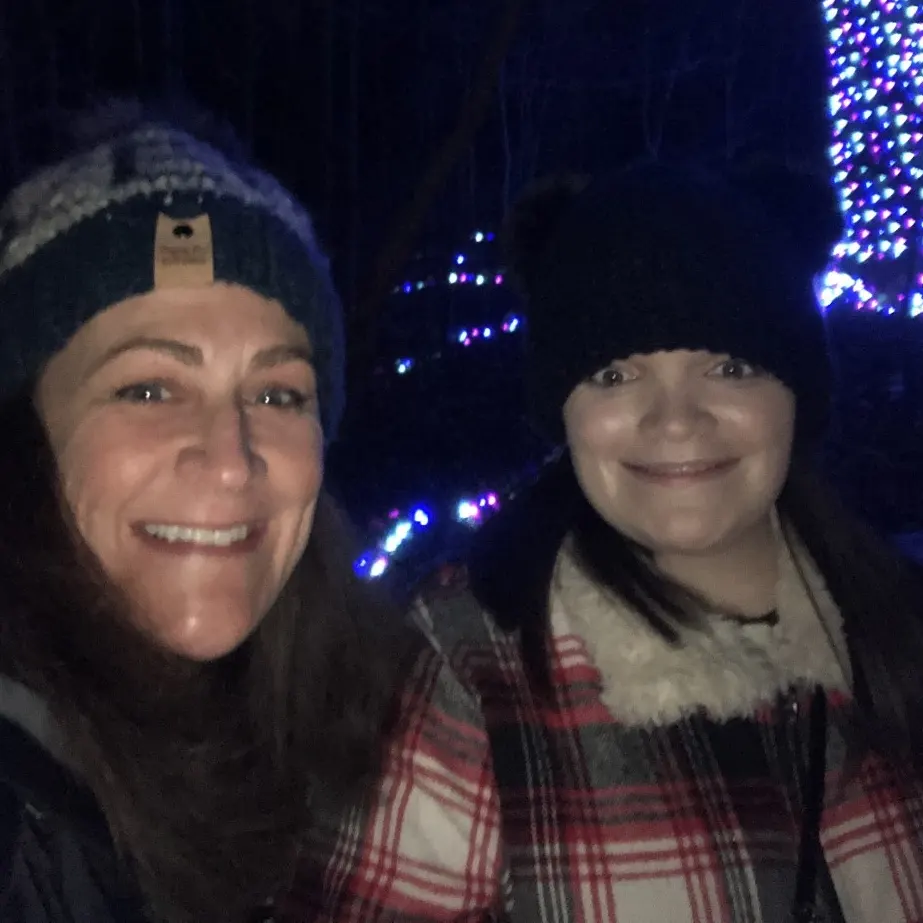 Christine & Savannah together at a local holiday light show!