Jobs Program Highlight: Sammy at Disneyland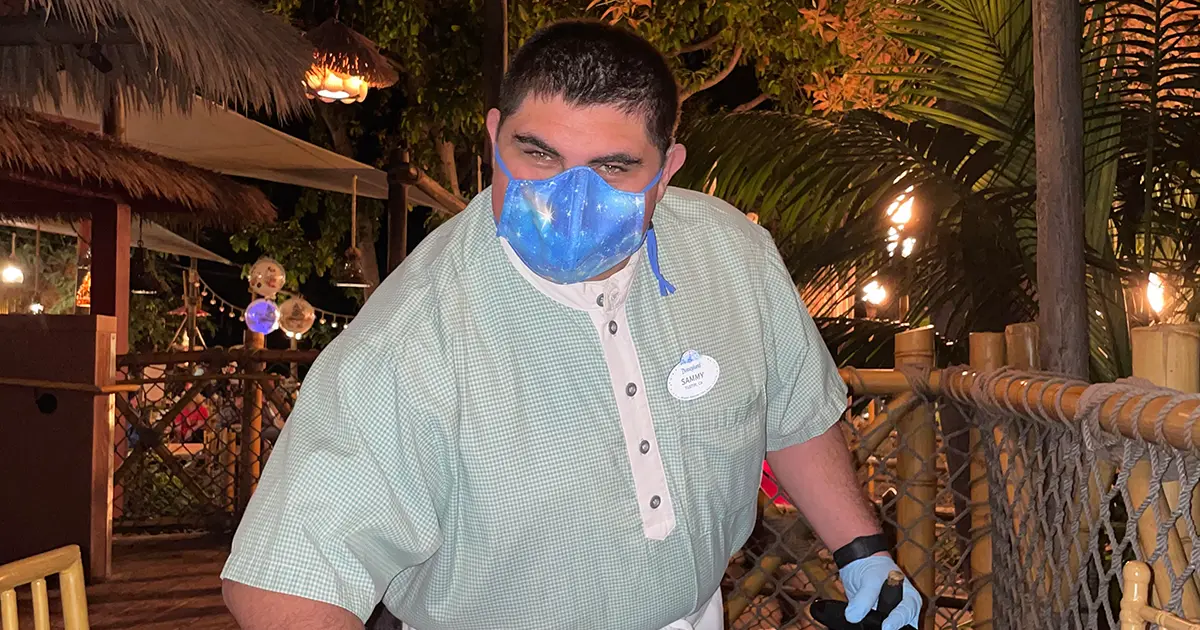 Sammy joined the Best Buddies Jobs program with a very clear professional path in mind. He had a dream of becoming a chef! He was halfway through his culinary courses when he came to Best Buddies looking for a way to build his employment experience before he graduated.
After working with our Manager of Job Development to determine which career opportunities would be a good fit, he decided to apply for a food service job at Disneyland. The Disneyland application is no easy feat, but Sammy was thrilled when he received a job offer to serve as a busser for the Bengal Barbecue restaurant in December of 2021.
Throughout 2022, Sammy made huge strides towards advancing his position into a kitchen role. He has mastered his responsibilities and worked his way to full-time hours with benefits. He contributes monthly towards his 401k, which has been another supplementary goal for him. Sammy's team is incredibly supportive of his long-term goals and continues to cross-train him in food prep to one day work in the kitchen. Sammy takes advantage of his culinary background to take feedback from his supervisors and to perfect his craft before officially applying to the food prep position. Fingers crossed 2023 is the year!
About Best Buddies Jobs
The Best Buddies Jobs program represents one of our organization's four key mission pillars, Integrated Employment. This program secures jobs for people with intellectual and developmental disabilities (IDD), allowing them to earn an income, pay taxes, and continuously and independently support themselves.
The Jobs program places focus beyond the typical jobs in which a person with IDD might be placed. Best Buddies focuses on finding work that matches the job seeker's interests and talents.
Learn More